BY: DRU CARLISLE
Perchloroethylene, also known as perc, has been around for nearly a century and it's still the dominant solvent used by U.S. dry cleaners compared to hydrocarbons or alternative solvents like GreenEarth.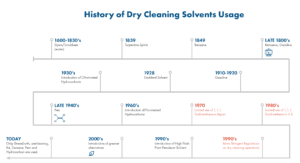 However, the number of dry cleaners using perc has started to go down. From the 1970s to 1990s a barrage of increasingly stringent rules and regulations covering dry cleaning operations and the use of perc, past and present took place. Over the past few decades, 80-85% of dry cleaners in the U.S. used to use perc. Now, about 60-65% of dry cleaners use perc and the rest now use hydrocarbons (20-25%) or alternative solvents (15-20%).
Perc is well-liked by dry cleaners because it is much more effective and quicker to use than hydrocarbon cleaning, which takes 75% more time to do the same cleaning that perc does for clothes. With these efficient attributes, it's no wonder that perc has stayed as a popular choice for so long.
However, there are some downsides to using perc for dry cleaning:
Perc is a very strong chemical, which is what makes it a great cleaning solvent, however, it can easily seep into the soil and groundwater beneath a dry cleaner with a few minor spills causing serious contamination issues. Additionally, perc doesn't naturally degrade over time and without treatment perc will actually sink deeper and spread out farther, which creates a large plume of perc contamination.
The historical perc regulations didn't instruct the industry to handle and dispose of the chemical safely, which is a heartbreaking story because dry cleaners were following the proper regulations at the time, but they're now on the hook for the contamination.
Perc dry cleaning machines are expensive and can cost $60,000-$80,000, which is why they are a big expense for dry cleaners and are not replaced often. Additionally, the perc machine was considered to be an investment and an asset. Therefore, if a dry cleaner can't afford a new machine nor sell their old perc machine, then they are most likely still using a Perc machine instead of a machine that can use alternative solvents.
THE EVOLUTION OF THE DRY CLEANING MACHINE
Now that we've covered the history of dry cleaning solvents, we'll dive further into the evolution of the dry cleaning machine.
The dry cleaning machine as dry cleaners know it has gone through multiple generations of functionality and use. First, there were wet to dry machines, then dry to dry machines, then the current machine on the market, closed-loop machines. The different machine generations solved operational issues for dry cleaners and helped them use their dry cleaning solvents more effectively.
1ST GENERATION MACHINE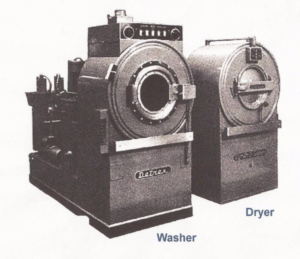 2ND GENERATION MACHINE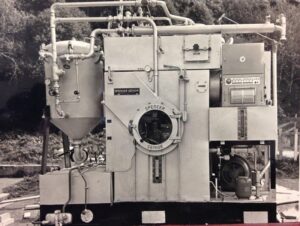 3RD GENERATION MACHINE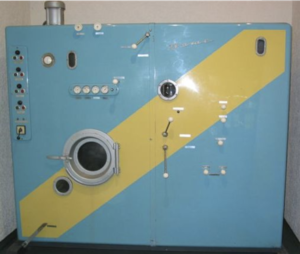 4TH GENERATION MACHINE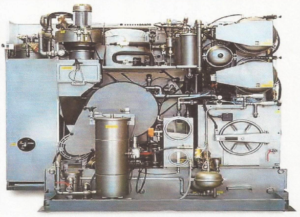 5TH GENERATION MACHINE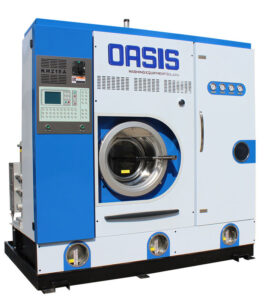 Dry cleaners are keenly aware that the use of perc has become as heavily regulated as nearly any other industrial chemical to date, and some have started to switch over to hydrocarbon or alternative solvents. As mentioned earlier, changing machines is a costly endeavor for dry cleaners and it's understandable why they would prefer to keep using perc compared to other solvent options, such as hydrocarbon and alternative solvents like GreenEarth, K4, Sensene and wetcleaning.
While dry cleaners evaluate different solvent options and their future business plans, it's important to prepare for addressing an environmental issue if it's placed in your lap. The costs of addressing environmental contamination without funding though historical insurance can range up into the hundreds of thousands, sometimes even millions, which is why we recommend using insurance archeology, which is a small fraction of that cost, to locate insurance assets that can be used to cover the necessary environmental and legal costs associated with a cleanup. Being proactive means that you are in command of the situation and by being in front of the issue, you will save yourself a lot of stress and money.
As chlorinated solvent experts, we've helped hundreds of dry cleaners navigate their environmental concerns with little to no out-of-pocket costs to them. Our goal is to help our clients get out of a challenging situation without a large financial burden. We understand how challenging this process can be for business and property owners and have successfully helped our clients navigate through these often uncharted waters.
If you have any questions, please contact us.