Join our team!
EnviroForensics is an environmental engineering firm that offers dynamic leadership and international experience in site investigation and remediation, legal support and resource management. The mission of EnviroForensics is to provide quality engineering and litigation support services to businesses, law firms and municipalities by delivering accurate, defensible products on time and within budget. Trust, earned from clients, forms the basis of a strong partnering philosophy and is the foundation of EnviroForensics' success. EnviroForensics offers a competitive compensation and benefits package. We are always interested in speaking with passionate, team-oriented, environmentally-motivated professionals to join our team in Indianapolis, Northwest Indiana, Milwaukee, Evansville, and Louisville!
Open roles
Project Manager – Indianapolis or Louisville
Staff Professional – Indianapolis
Staff Professional – Louisville
Field Professional – Indianapolis
Field Professional – Louisville
Field Technician – Indianapolis
Internship Co-Op – Indianapolis
Didn't find the position you were looking for? Please send your resume to us anyway. We are always looking for great talent. You may be the fit we need before we know we need it. Please submit your resume to info@enviroforensics.com. If you're interested in a role in Indiana or Kentucky, please download and fill out this form and include it along with your resume.
Careers One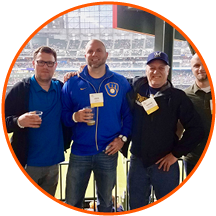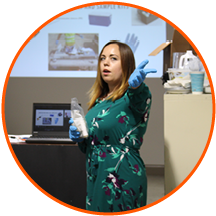 WORKING AT ENVIROFORENSICS
Company outings, parties, gym memberships, 401k, medical, vision, dental, and more. We believe your hard work deserves top-tier benefits!
We offer both internal (Lunch N Learns, Colloquiums) and external (certification/education reimbursement) opportunities to help you grow in your career.
We support community service both personally and professionally. Bring your ideas and your enthusiasm to help us make the world a happier and healthier place!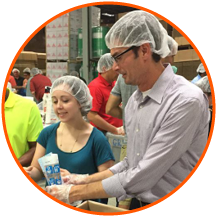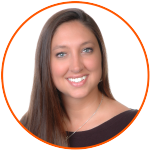 "I love the team atmosphere. We all work together to fight for our clients and keep moving forward. I really appreciate that I work for a company that cares about its employees. "
-Brianne Inman, Senior Project Manager
---
" Enviroforensics is a great company to work for. Management has built a strong foundation that we continue to build and grow upon. We have an opportunity to make an impact, not just for our clients but with all of the philanthropic outreach as well."
-Denise Ray, Controller
---
"I've never experienced the amount of support and sincere comradery during my career than what I have experienced here at EnviroForensics."
-Joe Stephens, Senior Project Manager
---
At EnviroForensics, we don't just accept difference – we celebrate it, we support it and we thrive on it for the benefit of our employees, our services and our community. EnviroForensics is an equal opportunity employer.