WHAT YOU NEED TO KNOW ABOUT THIS POPULAR DRYCLEANING SOLVENT AND WHAT HAPPENS WHEN IT GETS INTO THE GROUND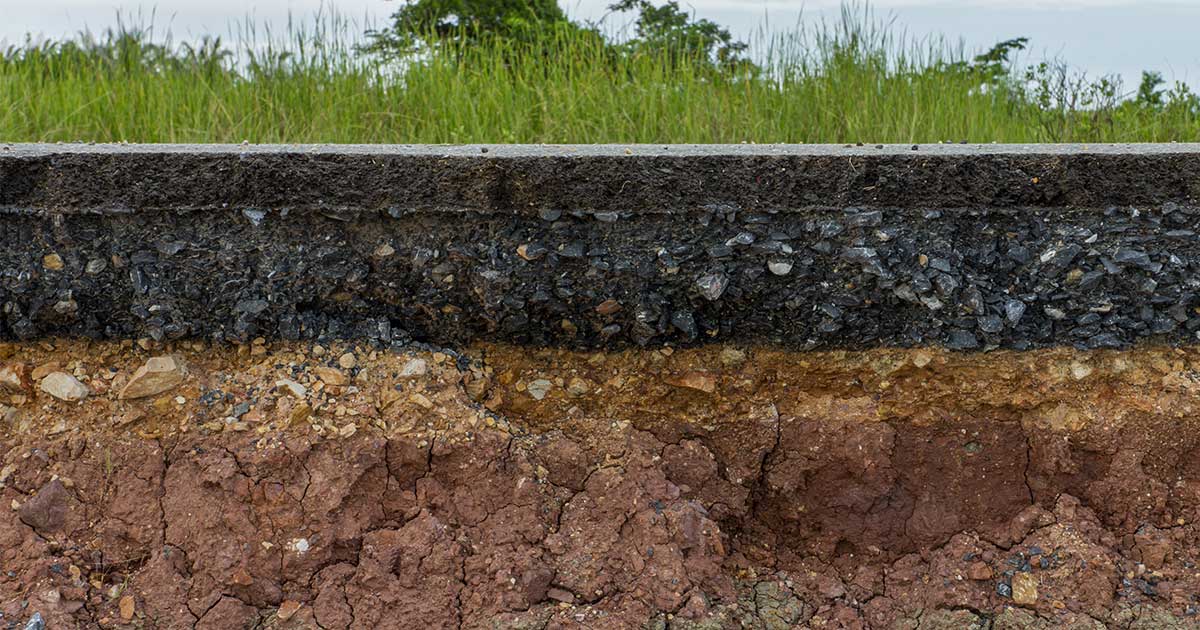 BY: DRU CARLISLE
Perchloroethylene (PCE) spills, or releases into the ground from drycleaning operations are fairly common. In fact, they are so common that most drycleaning properties are usually subject to a Phase II Environmental Site Assessment (ESA) during a real estate transaction. Whether you are thinking of buying, selling, or maintaining a property that used PCE in the past, you'll want to know more about this drycleaning solvent and how it can impact the environmental wellbeing of a property. Here are some common questions about PCE.
1. WHAT IS PCE CONTAMINATION?
PCE contamination is a series of releases or spills that travel into the soil and groundwater over time. Historically, chemical handling practices were not as refined as they are today, so most releases of PCE were accidental, and may have been related to cleaning of equipment filters, distiller boil-overs, storage equipment failures, or disposal of hazardous process waste as well as spills from older drycleaning machines or operations. Unfortunately, it doesn't take that much PCE to cause contamination. A shot-glass full of it is enough to contaminate an entire olympic-size swimming pool! And, once it finds its way into the ground, either through dirt, gravel, or untreated concrete, it can easily find a pathway to the soil and groundwater below.
Learn more about the fate and transport of spilled PCE
2. IS PCE DANGEROUS TO HUMANS?
Yes, long-term exposure to PCE can be dangerous to humans. The contamination can potentially impact the indoor air and drinking water in the surrounding area of the release or spill site.
The International Agency for Research on Cancer has classified PCE as a Group 2A carcinogen. Non-cancerous effects include skin irritation, dizziness, headache, liver and kidney damage, and reproductive issues in women.
The United States Environmental Protection Agency (EPA) identified the primary health concern as neurological effects from short and long-term exposure to PCE. They evaluated the health risk as "unreasonable to workers, occupational non-users, consumers, bystanders, and the environment from certain users." Read the EPA's full Draft Risk Evaluation for Perchloroethylene.
3. WHAT HAPPENS WHEN PCE SPILLS GET INTO THE GROUND?
PCE spills will travel downward along what geologists call a "preferential pathway." In other words, the path of least resistance. The high-gravity PCE will find a seam of sand or a pocket of less consolidated, grainy soil to travel through before it hits the water table. Once it hits groundwater, it will spread with the groundwater flow while continuing to drop downward because it's heavier than water. The only thing that can stop the PCE from going further is an impermeable geologic unit like clay.
4. WHY IS PCE SO DIFFICULT TO CLEAN UP?
There are three reasons why PCE is so difficult to clean up:
PCE is heavier than water.


It's over 60% heavier than water under normal conditions and sinks to the bottom while the groundwater floats on the top.

PCE is resistant to natural breakdown


Many times, naturally occurring conditions in the groundwater must be enhanced to take away the oxygen and more of a particular kind of microbes may need to be injected to speed up the reductive dechlorination process, also known as part of the cleanup process.

PCE vapors are persistent and mobile


PCE can remain in the soil as a vapor for a long period of time without breaking down. If the vapors reach an occupied structure, like a house, and migrate into the indoor living space, vapor intrusion (VI) is now a problem.
Read our in-depth explainer for why perc spills are so difficult to clean up.
5. WHAT SHOULD I DO WHEN PCE CONTAMINATION IS DISCOVERED?
When you learn that there has been a release of hazardous materials, such as chlorinated or petroleum drycleaning solvents, the first thing you'll need to do is quickly find an environmental consultant and/or an attorney to make sure that you follow the required process for your state or jurisdiction.
Once the contamination has been reported to the regulatory agency, your case will receive a tracking number, which will be used throughout your time in the regulatory cleanup and closure process. A good environmental consultant will work on your behalf and represent your best interests with the regulatory agency. They will work with the regulators to determine the nature and extent of the contamination, propose an investigation and cleanup work scope, and get approval on and implement the remediation work plan (RWP).
Watch our webinar on how to respond when you find perc contamination
6. WHAT ARE THE DIFFERENT OPTIONS FOR CLEANING UP PCE?
There are a number of different ways to clean up PCE spills. The type and amount of the contamination as well as property limitations are factors when considering your options. These are the different cleanup options your environmental consultant will evaluate.
Excavation and disposal for soil source area remediation


Excavation is digging the contaminated soil out of the ground, and safely disposing of it. It's a common approach to remove contamination from soils above the water table in areas that have access to the ground surface.

Soil Vapor Extraction (SVE) for soil source area remediation
Soil Vapor Extraction is essentially vacuuming the contaminated soil vapor out of the ground. The technology utilizes the volatile properties of drycleaning solvents. A SVE system includes a series of screened pipes that are installed in the soil, which are all piped together and connected to a high-volume, specially designed and manufactured industrial fan, or blower. When activated, air is drawn through the treatment area and extracted through the screened pipes.
Thermal treatments for soil source area remediation


Thermal is a lot like SVE, without waiting for the contaminant to naturally become a vapor. The primary approach is heating up the subsurface to a temperature high enough to increase the volatility of the contaminant, and then capturing the resulting vapors using an SVE system as described in point #2 above.

In-Situ for groundwater source area remediation and groundwater plume area remediation


In-situ remediation involves the injection of chemicals into the ground to accelerate the natural degradation of the drycleaning solvent.
Learn more about these remediation solutions
7. HOW MUCH DOES CLEANING UP A PCE SPILL COST?
It's really difficult to put an exact price tag on the cleanup of a pce spill because there are so many variables that will be factored in. The entire purpose of a site investigation is to determine the nature and extent of the contamination, which then helps determine the best method for actually remediating the issue. Both the investigation and remediation process can be time consuming and expensive.
We've seen cleanups range in the several hundreds-of-thousands to even over $2 million. While that's a wide range, the average we typically see is probably closer to $1.25 million. This is why it's important for drycleaners to seek alternative funding options through their old Commercial General Liability (CGL) policies. These policies could potentially be worth millions of dollars in coverage and could aid in offsetting the cost of a cleanup.
PREPARE FOR THE WORST, HOPE FOR THE BEST
Whether you know your drycleaning facility has a perc contamination or you suspect it might, the best thing to do is prepare for the worst and hope for the best. Contact an environmental consultant with experience in managing the complexities of perc contamination, enlist the help of a trusted environmental attorney that will fight for your best interests, and look into bringing in an insurance archeologist to search for your historical coverage. As an environmental firm that has worked with numerous drycleaning operations, we can tell you through experience that the best to be prepared when perc contamination is found.
Contact us today to learn more about PCE spills and how we can help you address them
---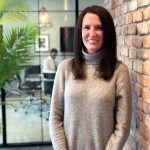 Dru Carlisle, Director of Dry Cleaner Accounts
For over 10 years, Dru has helped numerous business and property owners facing regulatory action, navigate and manage their environmental liability. Dru has vast experience in assisting dry cleaners in securing funding for their environmental cleanups through historical insurance policies. Dru is a member of numerous drycleaning associations in addition to serving on the Midwest Drycleaning and Laundry Institute (MWDLI) advisory council and on the Drycleaning & Laundry Institute Board (DLI) as an Allied Trade District Committee Member.