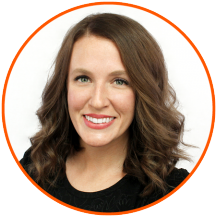 Dru Shields has over 10 years of sales and marketing experience in the environmental consulting and engineering industry. In her role as a sales representative, Ms. Shields has helped numerous business and property owners facing regulatory action, navigate and manage their liability. Ms. Shields has vast experience in assisting clients in securing funding for their cleanups through historical insurance policies. As Director of Accounts for EnviroForensics, Ms. Shields manages a team of sales professionals who provide services across the country. Ms. Shields is a member of numerous regional dry cleaning associations in addition to serving on the Midwest Drycleaning and Laundry Institute (MWDLI) Advisory Council and has recently been elected to serve as a District Committee Member on the Drycleaning & Laundry Institute Board.
During her previous role as Marketing Coordinator for EnviroForensics, Ms. Shields was integral in implementing various marketing initiatives, including but not limited to Social Media campaigns, website redesign and initiation of a Search Engine Optimization strategy.
In her role as Director of Accounts, Ms. Shields has presented to a number of different industries, including Drycleaners, Commercial Real Estate Brokers, Commercial Lenders, Attorneys, Economic Development Personnel, Business Owners, and Property Owners.