TIPS ON HOW TO SUCCEED IN A SCIENTIFIC CAREER PATH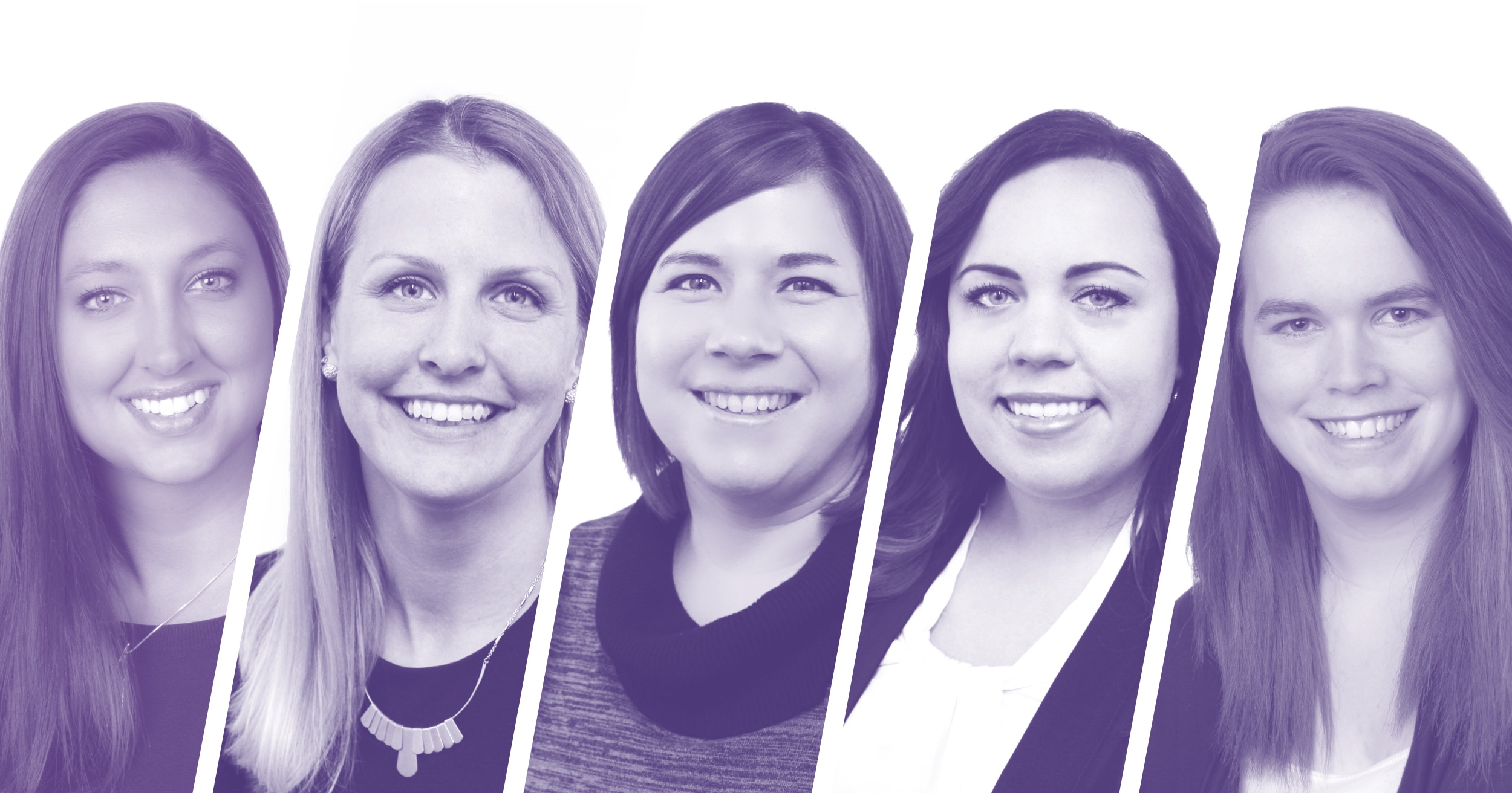 As an environmental engineering firm, we are proud to be part of the science, technology, engineering, and mathematics (STEM) community. As a workplace, we know that our most innovative work happens when we utilize the perspective and opinions of all our team members.
For future female leaders interested in starting or advancing your career in STEM fields, we asked some of our teammates to share their best advice for unlocking career opportunities. Here are 5 pieces of advice from some of our team members.
OUR ADVICE FOR WOMEN IN STEM
1. INTEGRITY
Jennifer Hallgarth, LPG, Regional Director
Jennifer Hallgarth is one of our highest level directors and administratively oversees the majority of our technical staff, which is the heart of our business. She is also a champion for the environment and an entrepreneur as a beekeeper in her spare time.
"Your worth is defined by your integrity. Surround yourself with those who know your value. Positivity is everything."

2. AIM HIGH
Grace Randall, Vapor Intrusion Specialist
Grace Randall is our Vapor Intrusion Specialist and a key member of our industry-leading VI team. She is an animal lover and once rescued a kitten from a car engine who is now her beloved pet Luna.
"Aim high and surround yourself with excellence. Don't ever underestimate yourself."

3. WORK HARD
Brianne Inman, Senior Project Manager
Bri Inman is one of our Senior Project Managers. She manages environmental projects ranging from chlorinated solvent, petroleum, and hexavalent chromium site impacts. She is a great agriculture resource, lives on a farm and has expertise in raising farm animals.
"Women are having a moment. We're everywhere right now and it's being celebrated across many fields and industries. The scientific field is no different, my advice to anyone wanting a career in environmental science is to work hard and go for it."

4. BE BOLD
Morgan Saltsgiver, LPG, Director of Brownfields and AgriBusiness
Morgan Saltsgiver is our Director of Brownfields and AgriBusiness and represents us as the AgrIInstitute's first environmental consultant. In her free time, she's also the Treasurer for the Indy National Association of Women in Construction (NAWIC) and the President of the Midwestern States Environmental Consultants Association.
"Be bold, persistent, and push yourself out of your comfort zone. Volunteer for the difficult projects, stay late working on that complicated calculation, make that difficult call first thing on your to-do list for the day. Finally, never apologize for being awesome at what you do!"

5. NEVER GIVE UP
Michele Murday, Northwest Indiana Regional Manager
Michele Murday is Regional Manager of our Northwest Indiana office and leads community relations with movers and shakers in the region. She is also the Event Chair for Water For Empowerment, a water charity that works to bring clean water access to women in the developing world and is the Environmental Committee Chair for the Northwest Indiana Forum.
"Treat every day like a learning day. There is no such thing as a stupid question, it's a "learning question" and without asking questions, you will not advance your knowledge base. Also, there will be days (or weeks.. or more) when you want to give up. Try your best to push through those days and ask as many questions as you can because those are the days that will make you build character and grow the most."

AN EQUAL WORLD IS AN ENABLED WORLD
As we celebrate the progress made, we look forward to supporting the up-and-coming women in STEM. EnviroForensics is a gender-balanced company that promotes women in all areas of our business. Interested in joining us? Check out EnviroForensics careers.