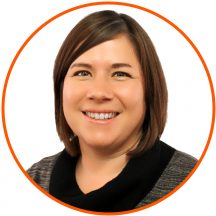 Ms. Hallgarth is a licensed professional geologist with over 12 years of experience in environmental consulting focused in insurance claim expertise. She has been responsible for management of numerous chlorinated solvent and petroleum projects throughout various stages of investigation, remediation and closure; ranging from $1,000 to over $2,000,000. Ms. Hallgarth has attained specialized experience related to insurance claim expertise, including claim coverage evaluation, forensics investigation, cost allocating, reserve estimating, third party review, and litigation support.
Ms. Hallgarth has directed numerous subsurface investigations of varying size and employed a variety of remedial technologies including: soil excavation, air sparge, soil vapor extraction, multi-phase extraction, and chemical oxidant injection. These tasks have included performing site characterization, developing conceptual site models, determining exposures risks, developing cleanup plans, and communicating with affected residents, business owners, and communities.
Ms. Hallgarth serves as an adjunct lecturer for Indiana University Bloomington. She is responsible for teaching E311 Introduction to Risk Assessment and Risk Communication for the School of Public Environmental Affairs. This course covers the basic human health and risk assessment procedures, as outlined by various regulatory agencies including the United States Environmental Protection Agency and standard setting groups.
Email: jhallgarth@enviroforensics.com
To receive a copy of Jennifer Hallgarth's resume, call 866.888.7911