DRYCLEANERS ASK A PANEL OF EXPERTS ABOUT INSURANCE ARCHEOLOGY AND HOW IT CAN HELP PAY FOR NEEDED ENVIRONMENTAL CONSULTING AND LEGAL SERVICES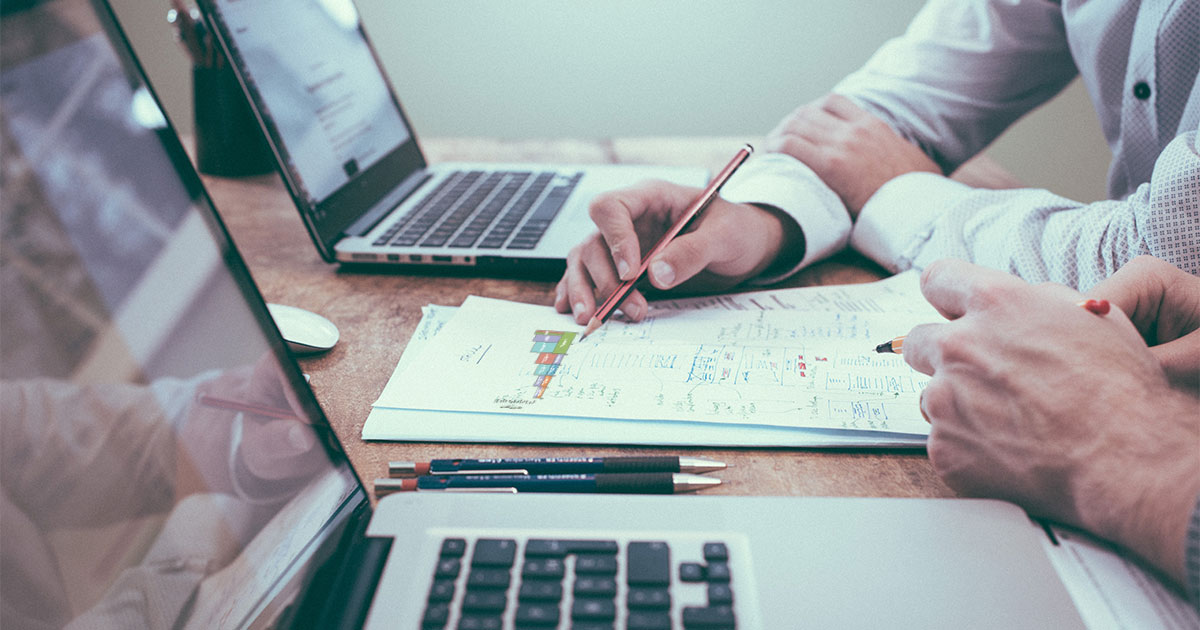 Insurance Archeology is an artform that –combined with a trusted environmental attorney and a proven environmental consultant– can open up new funding opportunities for drycleaners facing the possibility of expensive environmental work. Once found, old Commercial General Liability (CGL) policies can help pay for many parts of an environmental cleanup including site investigation, remediation, defense counsel, and other potentially responsible party searches. They really are worth more than their weight in gold, and an experienced insurance archeologist is the key to unlocking that treasure.
EnviroForensics' President Jeff Carnahan, PolicyFind's Director of Operations, Kristen Drake, Founding Partner of Paladin Law Group, John Till, and EnviroForensics' Director of Dry Cleaner Accounts, Dru Shields, discussed this in a webinar with Cleaner and Launderer. At the end, attendees submitted questions about their own insurance archeology and environmental situations for the panel to answer.
Watch the recording of the webinar, "How to respond when you find perc contamination"
This Q&A session has been lightly edited for clarity.
1. WHAT DOES INSURANCE ARCHAEOLOGY COST? IT SOUNDS EXPENSIVE.
KRISTEN DRAKE: It sounds daunting. I hear it all the time. We really try to work with you and be forward-facing about what costs you might incur. And, so we really like to work within your budget and try to match that as much as possible. There is no one-size-fits-all answer, and I'm not trying to be cagey or dodgy. We really do try to work with you. It's not our aim to make it scary. It's quite the opposite actually. So, if you are thinking about insurance archaeology let's take some time to talk about it one-on-one and let's discuss options. There are different things we can do, and we're glad to meet your needs.
JOHN TILL: One thing to add to that is that if there is a litigation that is started and we have the one historical insurance policy that PolicyFind is able to find, we then can use litigation strategies and tactics to actually find more coverage to search for other potential responsible parties or cover your legal and environmental costs. We at Paladin Law Group are able to take what PolicyFind has done and use the legal litigation techniques that go into some overlap and some different areas as well, which would be paid as part of the "defense" cost. In other words, costing you nothing.
2. HOW LONG DOES AN INSURANCE ARCHAEOLOGY PROJECT TYPICALLY TAKE?
KRISTEN: At PolicyFind, we typically need 90 days for an insurance archeology project with 40 to 50 hours of investigation time within that 90 day period.
3. WHAT IS THE COST STRUCTURE FOR AN INSURANCE ARCHAEOLOGIST? IS IT SUCCESS-BASED?
KRISTEN: It is not success-based. We set an "up-to" and "not-to exceed" amount for each of our projects, and then we work within those investigations that way.
JEFF CARNAHAN: Typically it's not success-based because until we start cracking open files and seeing what's available, we don't really have a good idea of potential success. However, that being said, I'd be happy to talk with anybody who wants to explore that option a little bit further.
4. WHAT'S THE DIFFERENCE BETWEEN OCCURRENCE-BASED COVERAGE AND CLAIMS-BASED POLICIES?
JOHN: An occurrence-based policy means that an "occurrence" happened. Generally speaking, the property damage occurred during the policy period. So an example is if there was a release of perc in 1965 and there were policies put in place, that would be an "occurrence", but the occurrence would continue as long as the property damage is occurring during the policy period. So, that would potentially, depending on the state in which you are in, trigger all of the policies from 1965 until 1985 when you get the "absolute pollution exclusion". So in 1965, you might have a policy that's only worth $25,000, but in 1980 you might have a policy that's worth a million dollars and potentially you're triggering/activating all of those policies. A claims-based policy, on the other hand, is kind of like your auto insurance policy. The event happens during the policy period and the claim happened in the policy period. The claim can't come in after the policy has been terminated. That's an important distinction. I will also caveat on auto policies. I actually have one client that we were able to trigger a general liability clause in an auto policy that is actually covering defense costs in a case. Just because it's an auto policy doesn't mean it doesn't have an application. You have to read the contracts.
5. ARE YOU ABLE TO RETROACTIVELY RECOVER FUNDS FROM OLD POLICIES AFTER CLEANUP HAS BEEN PERFORMED?
JOHN: The simple answer is "yes". And that goes to shifting the liability. You've incurred some investigation costs or some other cost to determine and identify other potential responsible parties. You would then sue those parties in a litigation, trigger their policies, and either settle that litigation or litigate it. And, those response costs that you've incurred would be recoverable as long as you were paying more than your fair share.
JEFF: In those types of cost-recovery efforts, a litigation or a legal component is almost always a part of that. It's really a legal strategy as opposed to strictly an insurance recovery effort. So, I think that you are going to have to include the cost of legal into that calculation whether or not the attorney you're working with is willing to work on a contingency or if it needs to be on an hourly fee. 
JOHN: I should also let everybody know that there are certain circumstances where Paladin Law Group will work on a contingency and we've taken cases in all forms and fashion related to that. It is possible that depending on the facts/scenario in your particular circumstances we may be willing to look at it on a contingency basis.
6. IF MY BUSINESS STARTED AFTER 1985 ARE THERE ANY INSURANCE POLICIES THAT I CAN USE?
JOHN: When we start talking about the 1985-86 timeframe, we have to be careful about whether or not that exclusion is there. I have seen policies with no pollution exclusion in them all the way through 1990. There are other aspects of whether or not those policies actually have an exclusion that is applicable to your particular circumstance that you need to look at. That's why you need partners like PolicyFind and Paladin Law Group to determine the actual coverage. Did the insurance carrier actually do what they needed to do to make that exclusion applicable to you? Just because you started in 1985 or 1996, don't assume there are no possibilities that insurance is going to be applicable. Also, you're still going to be looking at the prior policies because they may fund investigation/remediation that would help reduce your burden.
Read how insurance archeology can assist drycleaners when environmental contamination threatens their business
7. YOU MENTIONED THAT CASE LAW VARIES BY STATE. CAN YOU GIVE A FEW EXAMPLES OF HOW THAT MIGHT AFFECT USING INSURANCE?
JOHN: I'm going to use California as an example. There is a case there called "The Floor Case" which allows the ability to assign policies without the insurance carrier's consent. So, as long as the damage has already occurred, statutes that date back to the early 1800s allow that policy to actually be assigned to somebody else. This can happen during the purchase process of buying a dry cleaning facility. For example, if you do a bulk sale transfer, and you transfer not only the machinery but all contracts related to the prior property, there may be an assignment of those early policies. So, even if you bought the business after 1985, this would allow you to access those historical insurance assets that date back to when the person that sold you the business actually operated.
JEFF: In Indiana, a letter from the regulatory agency requiring that you investigate and clean up actually will constitute a lawsuit. Case law says that a letter from the regulatory agency is all you need to tender a claim with your carriers. In other states, case law dictates more needs to happen. You actually have to have a third-party lawsuit to trigger insurance. It may be an older operator, a newer operator, a property owner, etc. This is why we've been able to offer drycleaners in states like Indiana, Wisconsin, Oregon, and many others with case law favorable to insurance archeology what I call the "full meal deal": Burger, fries, and a shake. No money out of pocket, they're able to tender their carriers, and get the entire thing taken care of. In other states where case law might not be as favorable, there's still major value in those insurance policies, but maybe your environmental team can only get you a burger and a fry. In some states, it's just the way case law is. And, in those states we might only be able to offer cost recovery or just the investigation paid off with the cleanup coming from another resource. That's why it's important for us to get in there to figure out your situation. What does case law look like in your state? We can talk this over so we can transparently set expectations for the level of contribution that might come from your policies. 
KRISTEN: Even though we're based in the Midwest, we work nationwide and we search for these policies in every state. It is incumbent upon us to have a working knowledge base of case law as it stands, recent changes, and things like that. Again, it's worthwhile to just ask a question and then discuss.
JEFF: Remember, we use the word "case law", which means those are actually legal decisions and opinions that have been passed down. Oftentimes, we will give somebody like John (an environmental attorney) a call and say, "Hey, what's this look like?". It's really a legal interpretation.
JOHN: The other thing is that there are literally volumes of insurance decisions from cases covering everything from, "What does investigation mean?", "What does defense cost mean?", so on and so forth throughout the continental United States and in the world. It's really state-by-state and case-specific and we have to make that analysis based on the particular facts that are presented and the particular state that you're in, and try to advise you in the best way to move through the three-layer chessboard.
JEFF: And, just one more point on that question: Case law is always changing. I guarantee you there are tons of cases right now in litigation that are challenging the status quo as far as case law goes. And, those changes can be either more favorable for the policyholder or less favorable. That's another reason the clock is ticking and why you should start your insurance archeology project sooner rather than later. 
8. YOU'VE EITHER GOTTEN SUED OR YOU'VE TOLD ON YOURSELF. HOW LONG IS IT LIKELY TO TAKE TO GET A REGULATORY CLOSURE?
JEFF: We like to throw out somewhere in the five to six-year time frame. It can be a lot shorter if it's not that big of a problem. It could also be a lot longer if the plume gets larger, you have other parties that need to be incorporated into the process, if you have a groundwater contamination plume and it travels under other properties, you've got some bigger issues that need to be dealt with. The other thing is that bigger releases take more time to investigate. It's an iterative step-by-step process where we need to get some data, analyze it, see what that data is telling us, and then go back into the field and perform the next step. Even after that, we have to devise an appropriate remedy, there might need to be some pilot testing, and depending on the regulatory agency you're working with and the state you're working with, you need their cooperation as well. The fine art of consulting and being an environmental attorney is coercing the agencies to cooperate in a timely manner. But, on average I would go back to that 5 to 6 year time frame.
JOHN: It also depends on what agency project manager you get as well. That can put a significant delay on a project and unfortunately, consultants and attorneys have no way to press an agency to do something faster. With that said, the time frame is somewhat outside of your team's control, but it also depends on whether or not it's a case where you're going to be litigating and that litigation may take an extended period of time. However, if you've triggered insurance policies it's also saving you significant dollars to have the investigation move forward in a litigation context, generally speaking.
9. IF A DRY CLEANER HAS BEEN OPERATING AS A CORPORATION, CAN THEY ONLY PURSUE ASSETS OF THE CORPORATION?
JOHN: It depends. There's a whole slew of other issues that go into that analysis, but piercing the corporate veil is difficult but it's not impossible. Did you follow all the corporate minute requirements? Did you make sure that your corporation had annual meetings? Did you keep separate checking accounts? Did you have a separate insurance policy? Did you co-mingle funds with your personal accounts? There's a whole bunch of factors that go into whether or not your corporate veil of protection is adequate, and so I can't answer that in the specific case. As a general rule, it's harder to get to somebody if they have a corporation, but it's not necessarily impossible.
10. DOES HOW YOU BECAME AN OWNER DETERMINE YOUR LIABILITIES?
JOHN: If you inherited the business there's a potential that you have some defenses related to the business. If you inherited the property there's some wiggle room there. If you were a lender and you foreclose on a property, then maybe you might have some protections depending on the time period that passes. The answer is "maybe", but it would be very fact-specific as to your particular setting. If you operated the business for 10 years, it doesn't really matter how you came to own it, but if you took the business and only operated it for a month, that might be a different story. 
Contact us today to determine your next steps if perc contamination is found at your drycleaning operation.
---
SPEAKER BIOS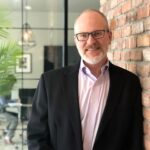 Jeff Carnahan is a Licensed Professional Geologist with more than twenty years of environmental consulting and remediation experience. He specializes in the investigation and cleanup of industrial chemicals, including dry cleaning solvents. Additionally, Jeff has spent much of his technical career with the investigation and mitigation of vapor intrusion issues.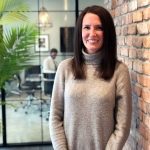 Dru Shields has over ten years of account management experience in the environmental consulting industry and serves on the Midwest Drycleaning and Laundry Institute Advisory Council and is a District Committee Member on the DLI Board. Among her many responsibilities, she assists clients in securing funding for their projects through historical insurance policies.
John Till is a founding partner and his clients consist of land and business owners, including dry cleaners impacted by environmental contamination. He has significant expertise in hazardous waste ligation in both federal and state courts. He represents his clients in identifying, locating, and obtaining the insurance policies through insurance archeology and negotiations with the insurance companies, and when necessary, litigation.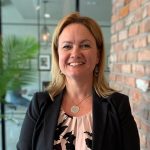 Kristen Drake is the Director of Operations at PolicyFind. She combines her profession as an insurance archeologist with more than 10 years of investigative experience to reconstruct historical insurance coverage. Kristen works on behalf of policyholders and has successfully found insurance coverage on over 250 projects.