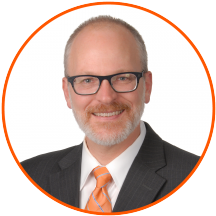 Jeff Carnahan is a Licensed Professional Geologist (LPG) with over 18 years of environmental consulting and remediation experience. As Executive Vice President, Jeff contributes to the leadership of EnviroForensics through strategic market analysis and corporate risk management, as well as continuing his technical consulting practice as an environmental expert. In his current and prior roles, Jeff has been responsible for encouraging and upholding the superior level of technical expertise found at EnviroForensics as a whole. His expertise has focused on the investigation and interpretation of subsurface releases of hazardous substances for the purpose of evaluating and controlling the risk and cost implications to his clients. He has amassed extensive experience working with releases of chlorinated solvents within voluntary and enforcement cleanup programs for various State agencies and the U.S. EPA. Throughout his career Jeff has provided technical support to the legal community regarding the cause, origin, timing, and cost of environmental releases. His litigation and expert opinion experience has focused primarily on chlorinated solvents and cost-recovery claims on behalf of insurance policyholders. Additionally, Jeff has over 14 years of experience in the investigation and mitigation of vapor intrusion issues and oversees the VI Assessment Team at EnviroForensics.
E-mail: jcarnahan@enviroforensics.com
To receive a copy of Jeff Carnahan's resume, call 866.888.7911
Follow Jeff on Twitter!
Articles by Jeff Carnahan, L.P.G.:
In the News