WE'RE COMMITTED TO PROTECTING THE LONG-TERM INTERESTS OF DRYCLEANERS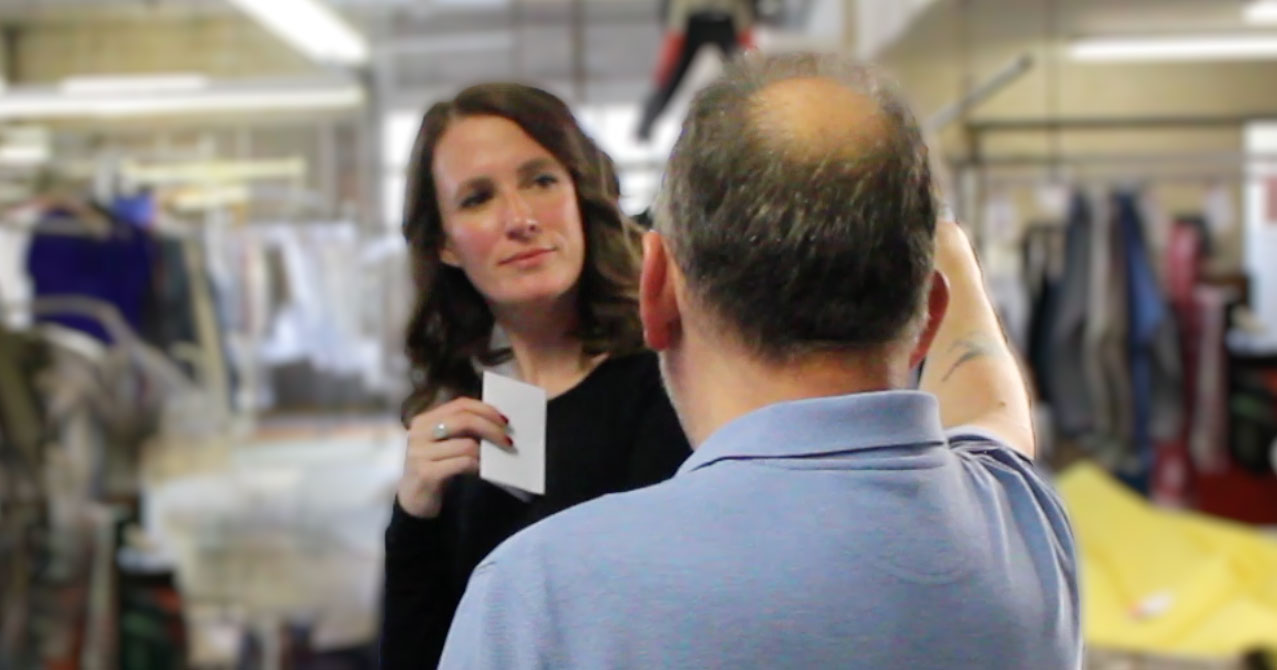 We've partnered with drycleaners for over 20 years providing specialized services to address environmental contamination and funding needs. Now, Dru Shields is fully dedicated to protecting the long-term interests and personal needs of drycleaners.  
Learn more about our services for drycleaners 
GET TO KNOW DRU THROUGH OUR Q&A:
HOW LONG HAVE YOU WORKED WITH THE DRYCLEANING INDUSTRY?
I've been with EnviroForensics for a little over 11 years and have been working directly with the drycleaning industry for 10 of those years.
HOW DO YOU ADVOCATE FOR DRYCLEANERS NATIONWIDE?
I advocate for drycleaners by participating in various associations, whether just as a member or as an active board member. I also work hard to educate the industry on what to expect during an environmental cleanup, how to prepare for an environmental cleanup and how to use old insurance policies to pay for a cleanup – I do this by giving presentations or educational webinars to various groups and associations or by writing blog posts on these or similar topics. I think that generally, my experience within the drycleaning industry, which has largely revolved around helping to secure funding and navigating the claims process in partnership with our clients is a major way that myself, and EnviroForensics as a whole, advocate for drycleaners to understand their goals and help them reach those goals.
Check out Dru's bio to read some of her articles.  
WHAT ARE THE TYPICAL SITUATIONS YOU FIND YOUR DRYCLEANING CLIENTS DEALING?
Every situation and set of circumstances are different for each drycleaner, but luckily, we can be nimble in how we handle each one. What it can be generally boiled down to though is that many drycleaners are facing environmental contamination concerns and aren't sure how they will be able to pay for it. So, whether a landlord or a neighbor is refinancing or selling the property, or if the drycleaner themselves are refinancing or selling, and contamination is found during due diligence–it can be a scary situation. Not only do you have to answer to demands resulting from environmental contamination, but you also have to find a funding source to pay for it.   
HOW DO YOU HELP YOUR DRYCLEANING CLIENTS?
Even though environmental cleanups can be a big disruption, my goal is to lighten not only the financial load but also by easing some of the burden by doing what we do best – addressing the environmental contamination.  We do by helping to locate some alternative funding sources through old insurance policies and through our environmental investigation and remediation services, as well as being their liaison with other players, like their legal counsel, the state regulators, as well as helping them navigate the claims process with their insurance carriers. I think it's important for drycleaners to know that they're not alone. Many of their peers have been through similar situations and luckily there are a lot of resources available to them to get them through these tough situations.
WHERE DO YOU SEE YOUR FUTURE WORK WITH DRYCLEANERS GOING?
It's important to me to continue to be an advocate and resource for drycleaners. I've met a lot of wonderful people within this industry, many that I consider friends, and their well-being and success mean a lot to me. I plan to continue to participate in the associations I'm already participating in, but I also intend to be more active in associations I'm not yet as close to and lend support in any way that I can. I think many drycleaners (or I hope many drycleaners) find our educational webinars and presentations to be valuable information, and as long as they think that and are open to that information, I'd like to continue to offer it. 
WHAT INSPIRES YOU IN YOUR WORK WITH DRYCLEANERS?
I enjoy helping people, so assisting drycleaners with navigating their environmental liability issues by finding funding for otherwise expensive environmental cleanups and ultimately restoring value and helping alleviate that liability is very rewarding to me. 
WHAT'S ONE DRYCLEANING STORY THAT HAS STUCK WITH YOU THROUGH THE YEARS?
I had one gentleman that had been running his plant for over 50 years in a small town. He was in his early 80s and was ready to enter a much-desired retirement – his biggest concern was that environmental contamination would ultimately stand in the way of him selling his business and property. Another concern was that a major flood within his town had destroyed many of the boxes of records that had contained the insurance files he had held on to for years. Even though he had no files to share with us, our Insurance Archeologists were able to pull together and reconstruct his insurance history. His son-in-law decided to buy the business and property from him and through the due diligence process contamination was discovered. We were able to work with both of them to leverage those old insurance policies. The cleanup at that particular site has been ongoing for a few years now and up to this point has cost approximately $500,000 – neither the former owner nor his son-in-law has had to pay for any of that out of their own pockets.