UNITED NATIONS URGES THE WORLD TO LISTEN TO NATURE DURING TIME OF PANDEMIC AND CLIMATE CRISIS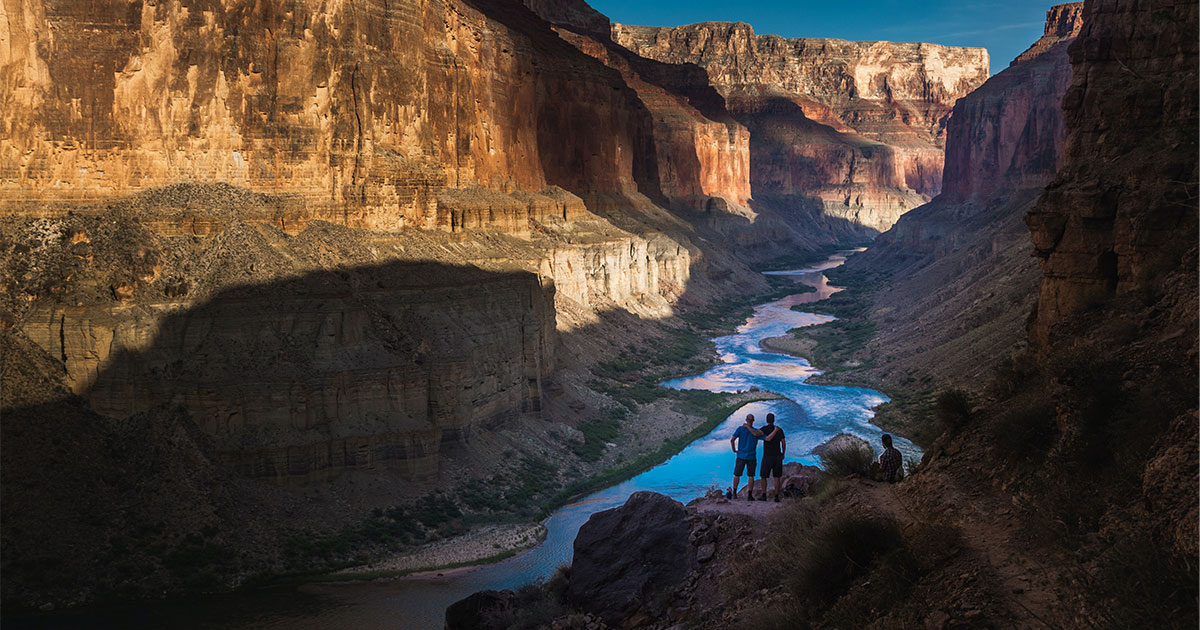 "The foods we eat, the air we breathe, the water we drink, and the climate that makes our planet habitable all come from nature." That's the beginning of the mission statement for this year's UN World Environment Day theme; "Time for Nature." This year's edition comes at an unprecedented time when the world is facing a historic pandemic and the devastating impacts of climate change. The UN is urging everyone in the world to listen to the message that nature is sending us: To care for ourselves, we must care for nature.
WHAT IS WORLD ENVIRONMENT DAY?
World Environment Day began in 1974 and has grown into a global platform for raising awareness and taking action on urgent issues from marine pollution and global warming to sustainable consumption and wildlife crime. Every June 5th there's a call to action to engage local governments, businesses, celebrities, and citizens to focus on a pressing environmental issue.
This year we have witnessed an alarming array of catastrophic episodes including the wildfires that swept through Brazil, Australia, and the US, locust infestations across Eastern Africa, and the global COVID-19 pandemic that has impacted millions of lives. All of these events demonstrate the interdependence of humans and the webs of life in which they exist.
WHY SPENDING TIME WITH NATURE IS IMPORTANT
Getting time with nature has become a mental health necessity these past few months We've had time to reflect on our own personal impacts on the world around us. It's forced us to think about the way we consume, what businesses we support, and how their practices impact the environment, who we elect as our leaders to safeguard our natural resources, and how we educate and talk to the next generations about protecting our precious planet.
HOW WE'RE SPENDING TIME WITH NATURE
As environmental engineers, geologists, and scientists, our team has an innate appreciation for nature. Before the pandemic, outside of our professional environmental work, we would conduct regular neighborhood cleanups to spend some time outdoors and protect the environment from the adverse impacts of improperly disposed of waste. Since we all can't gather together, here's how some are spending time outside and preserving and protecting their corner of the world.
1. PICKING UP LITTER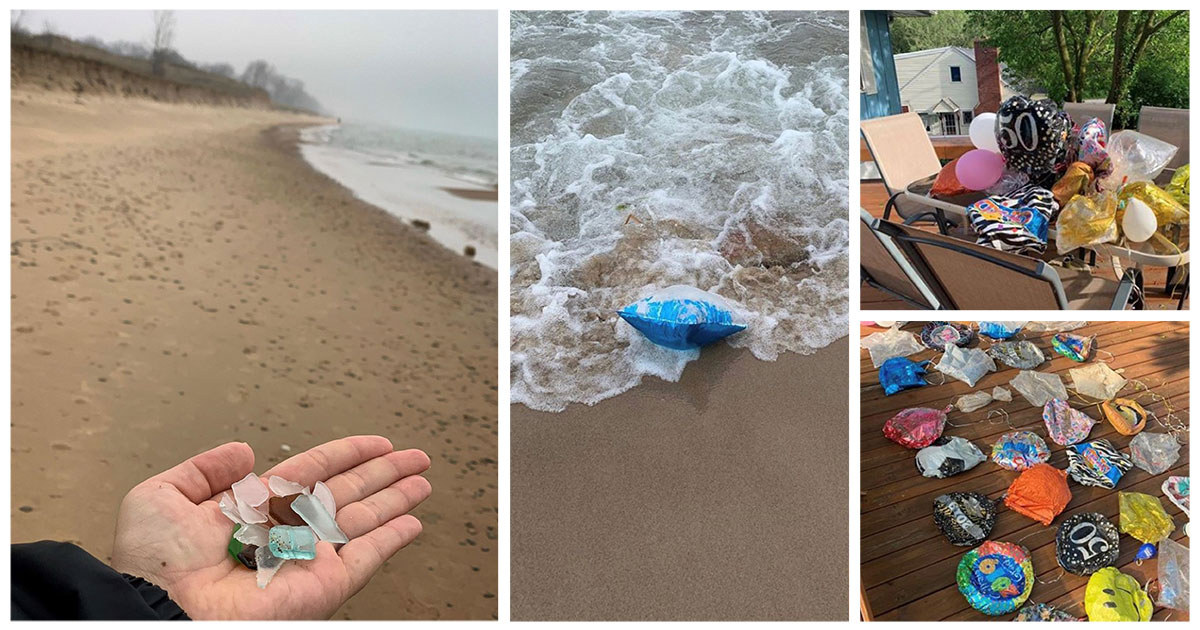 Now that it's light enough to enjoy nature after work, I spend most of my evenings hiking and taking photos of the Indiana Dunes. During my walks, I'll pick up trash (I have a record for picking up 39 balloons in one walk – 31 mylar and 8 latex). I also spend entirely too much time looking for beach glass (truly addicting).
Michele Murday, Northwest Indiana Regional Manager
2. GARDENING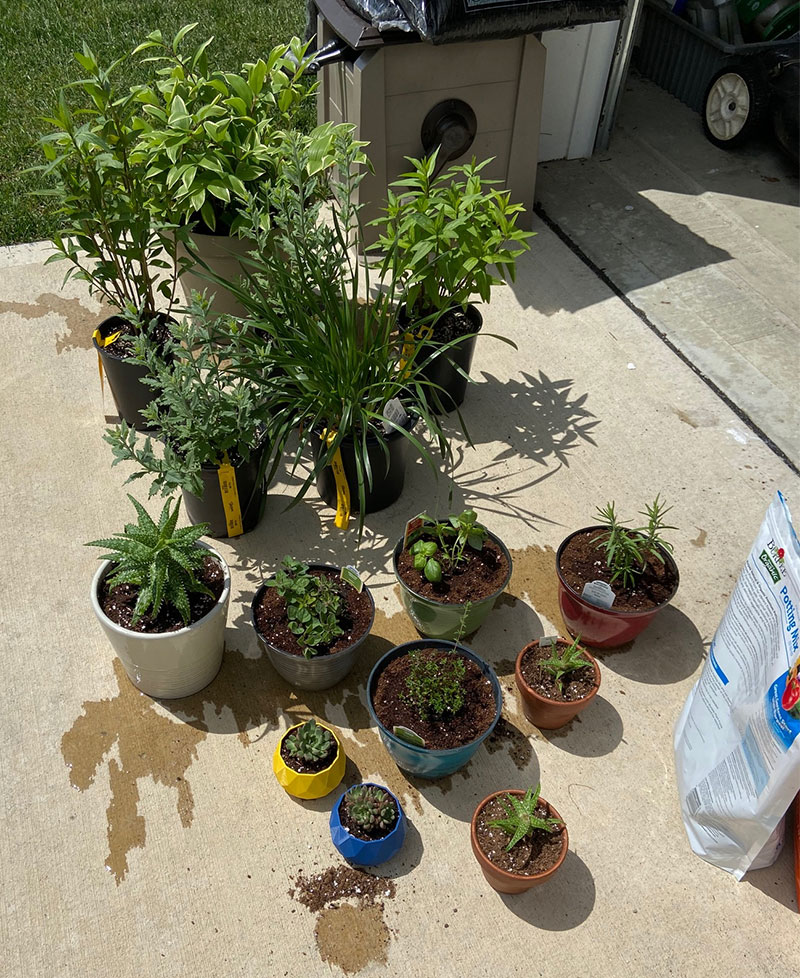 I love any kind of gardening and can be found outside in our yard planting or transplanting on any sunny weekend day! My favorite plant is Russian Sage but it spreads easily in a bed so I keep mine in pots. We also have some iris plants that are from Jeff's grandmother's garden, still blooming! Here is a pic of my new plant babies, including succulents, some Russian Sage, some Salvia, Milkweed, some edible herbs, Flowering Onions, a mini Aloe plant, and a couple of unknowns that I brought from our old house!
Morgan Saltsgiver, Director of Brownfields & AgriBusiness
3. GROWING YOUR OWN FOOD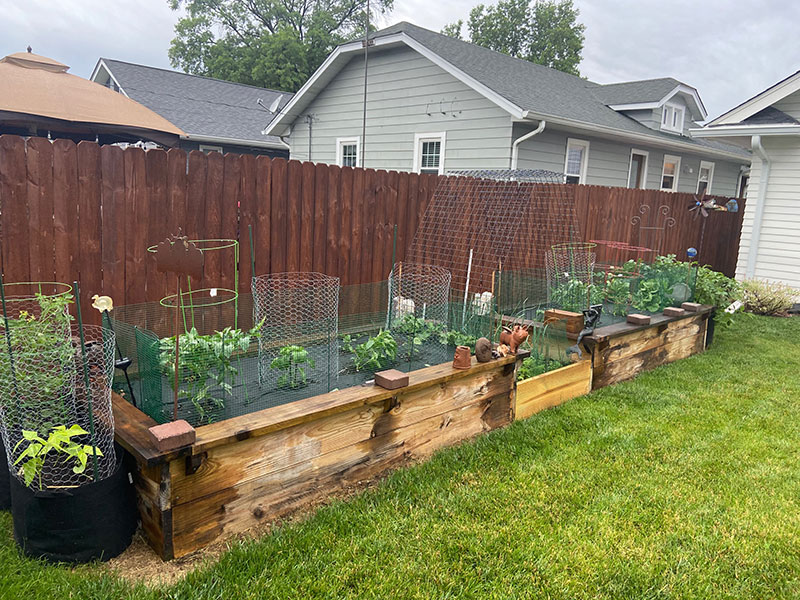 Grow your own, so you know what's in it. I used treated lumber for these raised beds. I line the insides with landscaping cloth. My wife got the cloth bags at the ends. We have had fantastic fingerling and new potatoes from them.
Mark Nommay, Warehouse Manager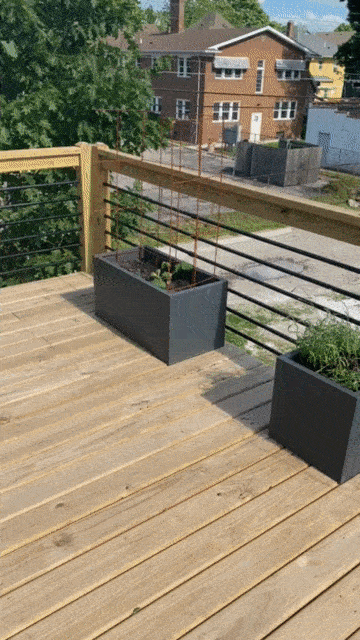 I don't pretend to know how to garden (I always kill the lavender plants I try to grow), but I do keep a vegetable garden every year. Homegrown tomatoes and cucumbers are the best part of summer. This year I'm trying for a few variations of peppers, too.
Dru Shields, Director of Accounts
4. SPENDING TIME IN COMMUNITY GREEN SPACES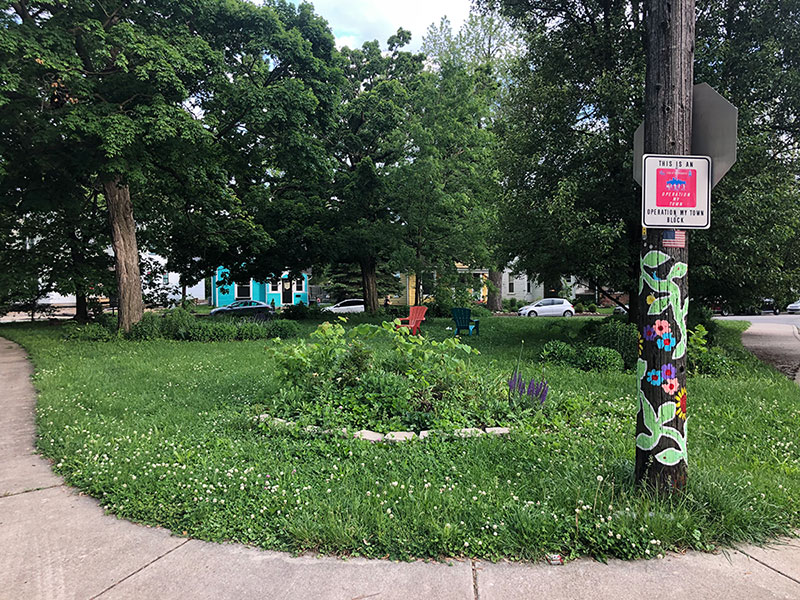 My husband and I recently moved to the Windsor Park neighborhood in Indianapolis, Indiana. We commune with nature by landscaping and walking in our area. We're lucky to have Triangle Park, Fletcher Park, Spades Park, and Brookside Park all near us. It's incredible to have so much greenery and towering trees living downtown. When we're walking, we pick up trash and talk to our neighborhoods. My husband has joined the board of the Windsor Park Neighborhood Association, and we're excited to be investing in our community.
Elizabeth Hemingway, Marketing Director
5. CAMPING
Camping, hiking, and mountain biking is how our family has fun in the great outdoors. Not sleeping on the ground any more thanks to the USS Winnebago!
Brad Lewis, Principal Scientist
6. FISHING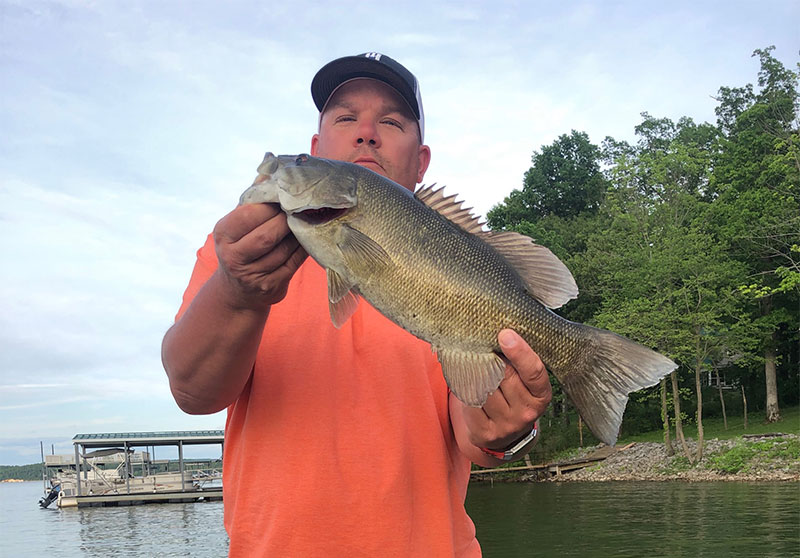 I spend a lot of time at our Kentucky Lake home fishing.
Brian Moskalick, Field Professional
7. REPLACING FRONT LAWN WITH NATIVE AND NON-INVASIVE GROUNDCOVER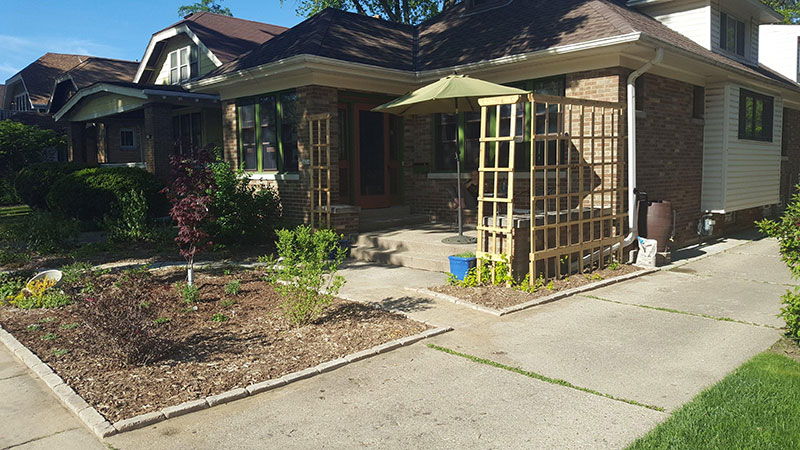 We just finished removing our front lawn for a butterfly and edible garden. We have a cherry tree, serviceberry, blue berry, currants, and hops alongside coneflowers, butterfly bush, and other native and non-invasive ground cover and shrubs. Several butterflies and pollinators have already been spotted. We also completed the installation of our third rain barrel to capture more runoff. This should significantly reduce the solar gain on the house, limit rainwater runoff, and will just be a pleasant place to read a book or enjoy a beverage.
Rob Hoverman, Northern Midwest Director
8. WANDERING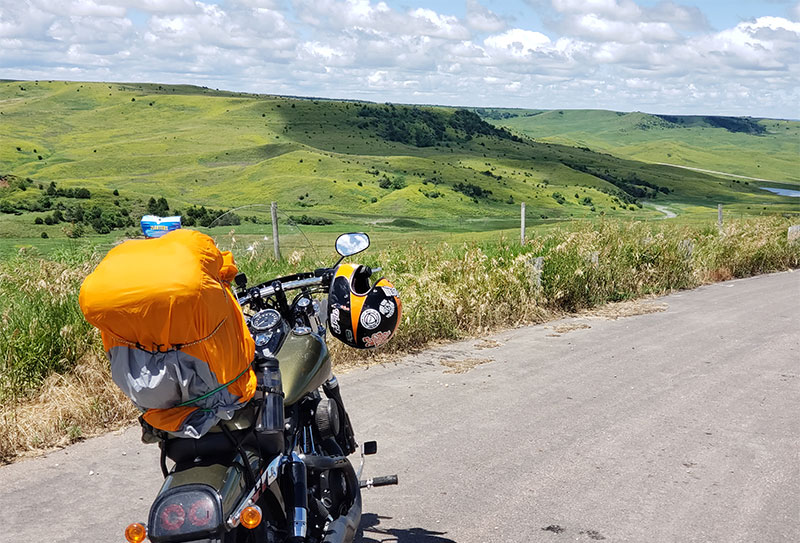 I make time for nature by turning down unknown roads in remote places in order to stumble upon vistas such as these.
Jeff Carnahan, President
9. SPENDING TIME AT A NATIONAL OR STATE PARK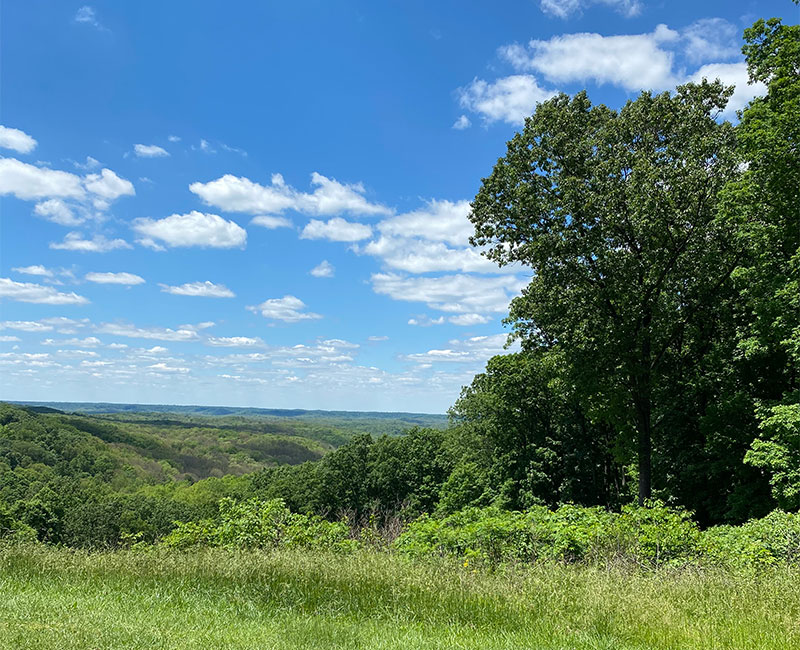 Nothing beats a day trip of biking through Brown County State Park's beautiful views and forested areas to get some fresh air and exercise. The rolling hills have provided an entertaining bike course to explore and enjoy over the weekends.
Jackie Cabrera, Marketing Manager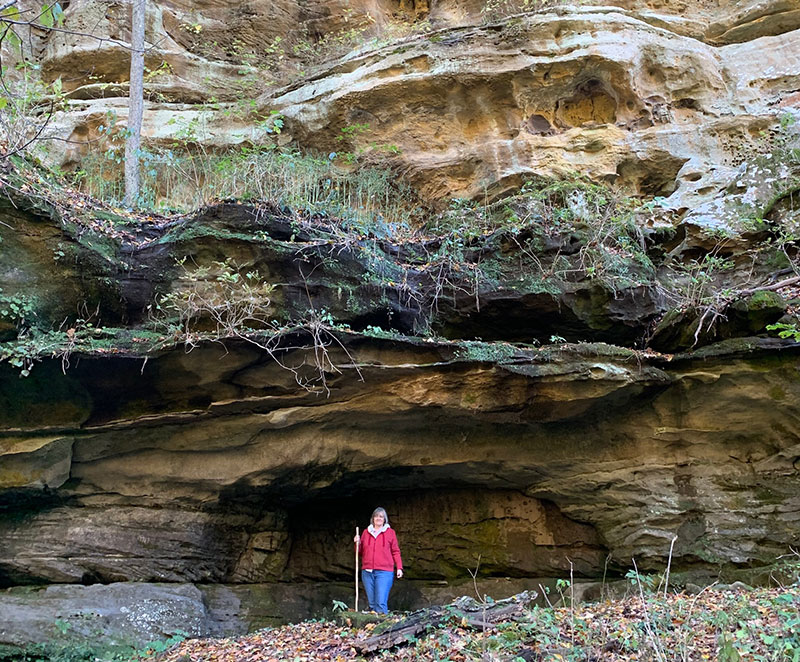 My wife and I love to hike! One of our favorite hiking spots is the beautiful Little Grand Canyon in Shawnee National Forest in Jackson County, Illinois.
Mark Phillips, Regional Director
10. PASSING DOWN AN APPRECIATION FOR NATURE TO THE NEXT GENERATION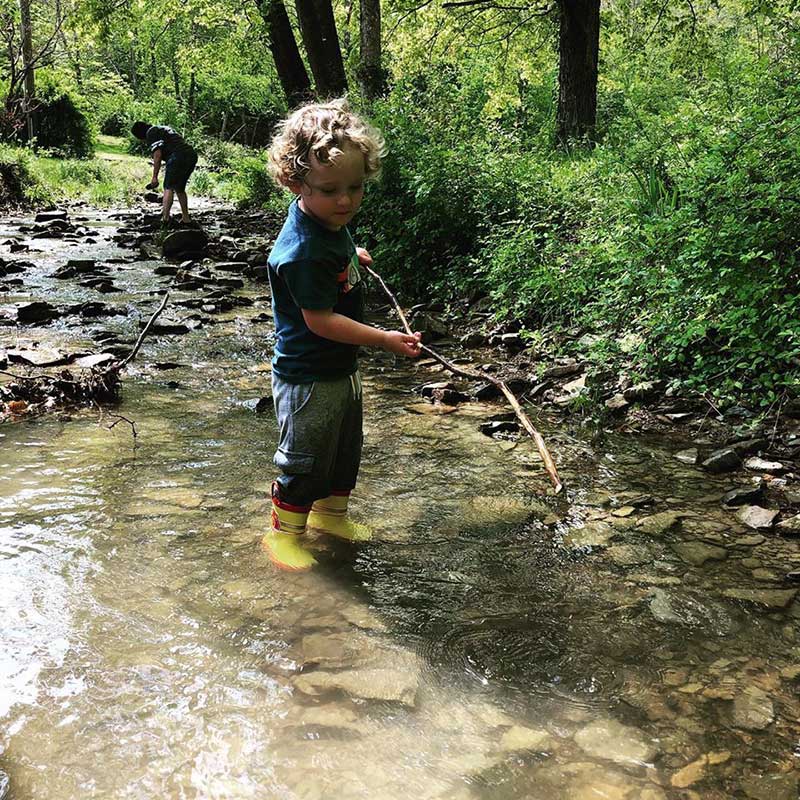 I was raised playing in the creek beside our house. It's where I found my love of geology. To me, it is the best place on earth. Now I love playing with my son in the creek and getting lost in the woods.
Jennifer Hallgarth, Director of Consulting Services

Join our nature-loving team. Visit our careers page.