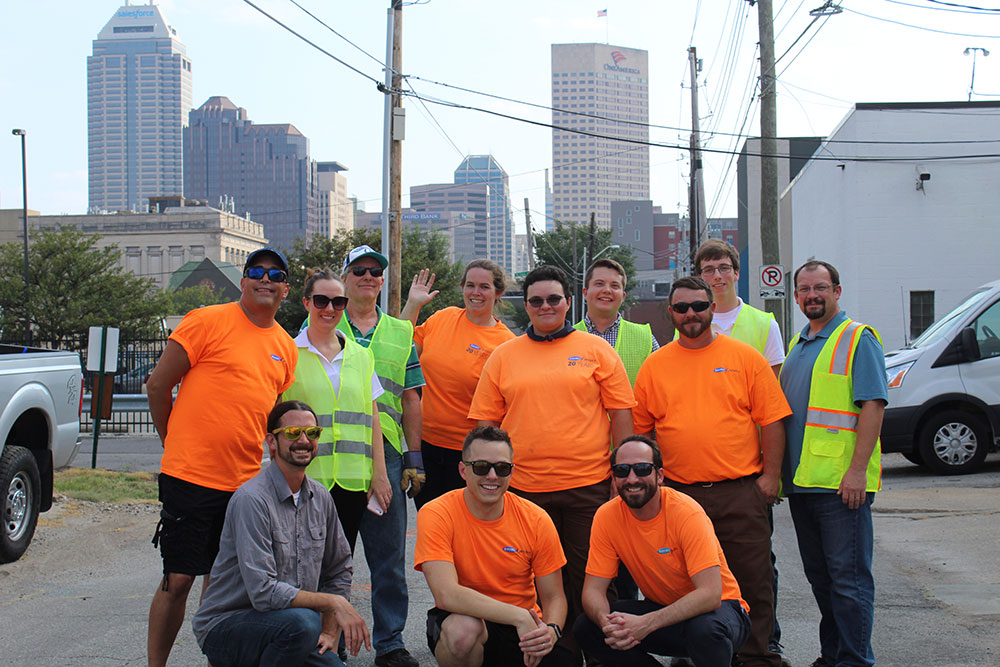 This Saturday, September 21st, is World Cleanup Day, a day dedicated to rid the planet of litter and mismanaged waste. 380 million people across the globe are expected to band together with their neighbors, roll up their sleeves, and clean up their communities one trash bag at a time.
We celebrated early by going around our neighborhood in the Indianapolis North Meridian Corridor on Friday to pick up wrappers, aluminum cans, cigarette butts, plastic bags, and other litter. It's an easy way to show neighborhood pride, and it's one of the many things we do as a company to protect the environment and give back to the community.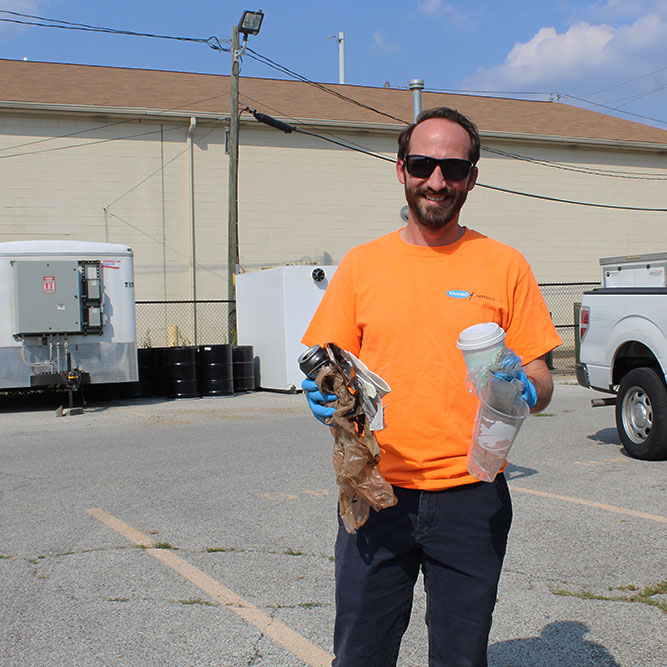 We clean up environmental contamination
We're a national full-service environmental consulting firm solving complex environmental issues. We investigate and clean up environmental contamination for small business owners, large multinational organizations and governments including dry cleaners, municipalities, mergers and acquisitions, real estate, legal, banks and lenders, manufacturers, industrial launders and textiles, petroleum and agribusiness. The ultimate goal of our work is to use our collective expertise in environmental science, geology, and engineering to clean up properties for our clients and the surrounding community.
We're bound together by our common value to look after the environment
We're a group of inspired scientists, geologists, and engineers that cares deeply for the planet and understand the importance of protecting our environment. This passion fuels us both inside and outside the office. Our employees regularly volunteer their own time to events that protect the environment and enrich the community. We're also a proud member of the Indiana Department of Environmental Management's (IDEM) Partners for Pollution Prevention.
Our commitment to the environment is what brings us together
We are committed to protecting the environment, and this is part of the company's DNA. Our employees inspire each other to be environmental stewards and commit to more sustainable behaviors. Here are three quotes to help inspire you to live an environmentally conscious life.
You can download the below graphics and share them on social media with the hashtag #WorldCleanupDay and tag @EnviroForensics.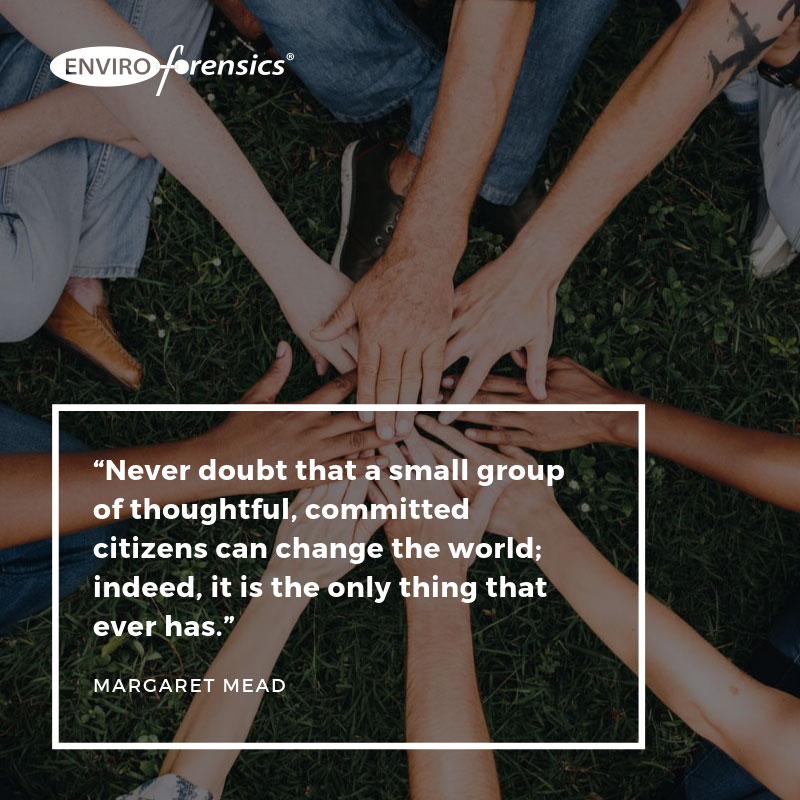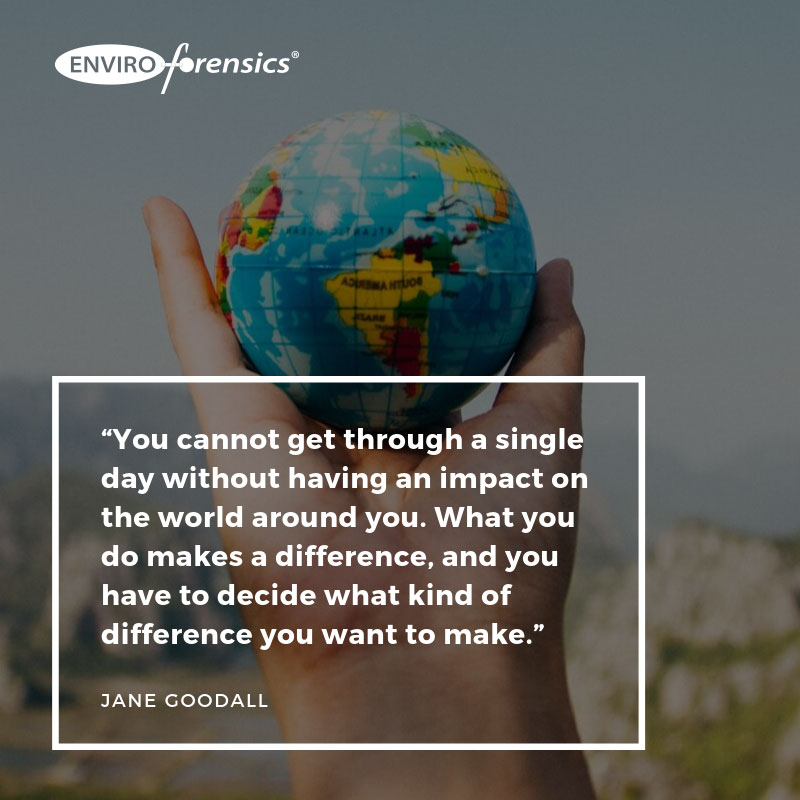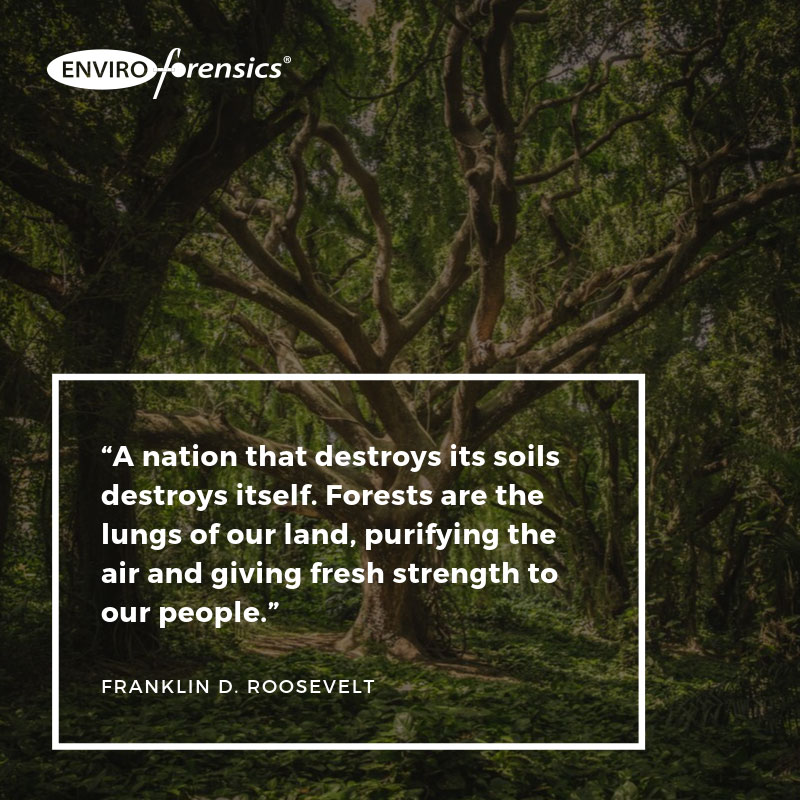 We invite you to be environmental stewards every day
Making the world a cleaner place doesn't necessarily require you to volunteer your time with a neighborhood cleanup group, although we highly recommend it. You can pick up litter during your daily routine, whether it's on the morning jaunt from your car to the office, or your evening walks around the block with your dog. Here are three simple tips to incorporate litter pickup into your day-to-day life:
Carry napkins: One of the biggest mental obstacles to picking up litter is the germ factor. Not wanting to touch it with your bare hands is a reasonable excuse. Carry napkins in your purse or pockets to give yourself an added layer of defense when you pick up that discarded beer can on the sidewalk.

Carry hand sanitizer: If you don't want to carry napkins around, a small bottle of hand sanitizer can go a long way in giving even the most fastidious germaphobe some peace of mind.

Know what you should and should not pick up:

There are some things a napkin or hand sanitizer just won't protect you from. For these items, it's better to report them to the proper authorities. Things like:

Needles

Human waste

Personal hygiene products

Electrical items

Dead animals

Bottles of liquid

Unlabeled bottles
You can help cut down on the amount of waste being created. Check out our list of 10 things you can do to reduce plastic pollution.
---
This post is brought to you by the EnviroForensics Sustainability Council
The EnviroForensics Sustainability Council advances education through community relations and implements sustainable practices in our operations and facilities.