EXPERTS URGE EXPANDING DELIVERY SERVICES, DIVERSIFYING OFFERINGS, EMBRACING CHANGES FROM COVID ERA AMONG OTHER INSIGHTS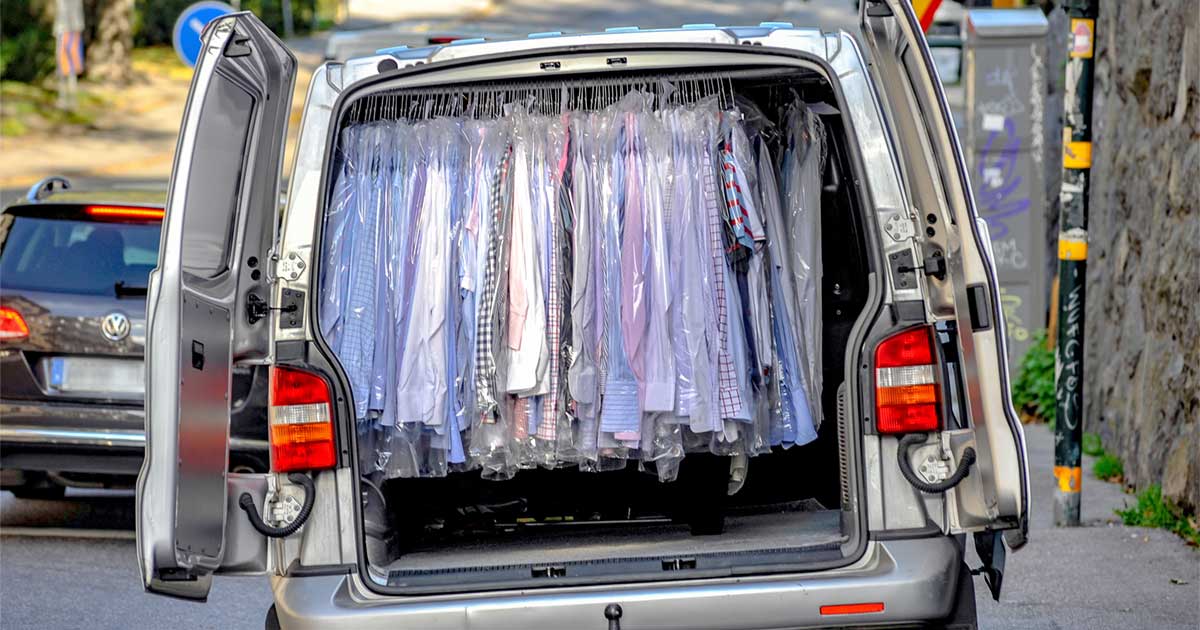 Vaccines are rolling out and the economy is beginning to wake up. While the pandemic is not over—we are all turning a corner. There have been numerous resources available to the drycleaning community including the Drycleaning & Laundry Institute's Zoom calls or webinars as a way to keep up on real-time news relating to the industry, education on new best-practices and forums to keep in touch with community members throughout the past year. While we cannot predict the future—everyone has been on pins and needles trying to figure out where the we are all going next, so I connected with some of our industry's leaders to gain more insight into what they see for the future of our industry.
MARY SCALCO – CEO, DRYCLEANING & LAUNDRY INSTITUTE
"What's next? That is the question everyone is looking to answer as we move into life after the pandemic. There are two schools of thought—one says business will be like the Roaring Twenties after prohibition and others say the general public will still be wary after the restrictions are lifted. I choose to believe in the first scenario and there is something to be said for 'If you believe it, it is more likely to happen'.
I'm not saying that just because we wish everything will return to normal or pre-pandemic—but you can prepare and position your company in that regard. Yes, things will be different but one thing I learned this past year is how resilient DLI members are. Members have taken the opportunity to work on their businesses over the past year; I'm not talking about production but I'm talking about the business. Looking at their marketing, looking at their financials, and looking to where they want to be when the economy fully reopens. Some have changed their business models completely like no more retail locations and only routes, for example. Some embraced social media after shunning it for years. Some have made it more convenient for customers to do business with them, and some have added new services above and beyond wash, dry and fold.
So yes, the industry will change but that is not necessarily bad."
JEFF SCHWEGMANN – PRESIDENT & OWNER, SUNSHINE CLEANERS COMPANY, LEATHER CARE USA & HAPPILY EVER AFTER PRESERVATION
"The drycleaning industry was already in a state of change before the pandemic—Casual workplaces, work from home, and changing styles. I see the innovators of industry quickly accepting that everything has changed, it will never be the same and they are updating their business models to reflect this. Dry cleaners have been providing home delivery long before Amazon. Companies that go to the customer and sell their value to the customer will be the success stories.
I feel that the 4th of July will be a real Independence Day this year. With the projection that all adults who want a vaccine will be eligible for one by May 1, we can see that the end of restrictions and mandates are near. The 3rd quarter should be a good one, but the office and workplace is forever changed. Some things will return to normal. However, the ease of Zoom meetings and hybrid working conditions are here to stay. Accept it and build your business model to cater to these changes.
Customers are searching for service businesses to make their lives easier. After a year of being restricted, they are looking to spend. Make your plan to grow and secure the right staff to be ready."

Prepare for continued industry shifts with these top 10 resources for drycleaners
KYLE NESBIT – SVP BUSINESS DEVELOPMENT/COMPLIANCE, EDIT TX LLC, MEMORIES GOWN PRESERVATION & TIDE CLEANERS (HOUSTON & AUSTIN, TEXAS)
"Industry experts & the Drycleaning and Laundry Institute (DLI) can be quoted saying 30% of the drycleaners that existed pre-Covid will be closed in the next 18 months. I concur with this assumption but want to point out that I believe the ~30% that will close likely only represent ~5% of the pieces/garments that were being cleaned in 2019. The strong drycleaning companies that survive will be fighting for a bigger piece of the ever-shrinking market with a greater emphasis on:
Decreasing the size of their real estate portfolio & lowering rent costs
Focusing more on pickup & delivery
Maximizing the utilization of technology
Growing the Wash & Fold business
Diversifying into other vertical markets
Investment in automation to lower labor cost
Ten years from now the 'winners' in the retail drycleaning industry will be those that have figured out a cost-effective way to capture delivery customers."
KERMIT ENGH – MANAGING MEMBER FOR METHODS FOR MANAGEMENT & OWNER, FASHION CLEANERS (OMAHA, NEBRASKA)
"The changes in our industry, I believe will be permanent going forward. Fewer overall pieces, ability to increase prices and get paid for our work, and fewer operators with the strong innovators surviving and thriving. The pandemic also forced the good operators to make difficult decisions and to finally do many of the things they knew they should have done long before. Convenience to our clients will be paramount through home delivery and 24-hour locker locations. The events of 2020 also taught everyone to be diversified in their service offerings, whether restoration, B2B, B2C, area rugs, or other services needed by the clients we already serve."
JESS CULPEPPER – PRESIDENT, CULPEPPER CLEANERS (SAN ANTONIO, TEXAS)
"The drycleaning/garment care industry has seen many changes and adapted over the years. As we emerge from the effects of the Pandemic, I believe the businesses that offer their customers added convenience will see a more robust recovery. The industry has been moving in that direction for over a decade, but the pandemic has accelerated this progression. Pick-up and delivery service will continue to grow as well as the use of lockers allowing customers 24/7 accessibility. The use of technology will be the most significant tool business owners can utilize to stay competitive. Communication with your customer base through email and text as well as the integration of apps which allow your customers the ability to communicate and do business with you will all be key components as we forge ahead."
CHRIS WHITE – EXECUTIVE DIRECTOR, AMERICA'S BEST CLEANERS
"In our discussion with America's Best Cleaners team, we are preparing for very slow growth in Q2 and in mid Q3 we anticipate the greatest increase in growth with an optimistic view for a strong Q4. We formulate our thinking based on business travel starting to pick up, the indication from major corporations on return to the office work scheduling, and the opening of schools nationwide. These of course are all based on the continued rapid pace of vaccinations across the nation and our ability to stay the course by wearing masks and social distancing which will bring a greater sense of safety and confidence into the economy. Further consolidation of the industry will continue until Q3 and this includes drycleaning shops and some smaller equipment and supply distribution companies. We are optimistic that when Q4 rolls around the businesses that are still operating will be well-positioned to service a broader market with some diversity of services to homes through pick and delivery. We are also excited to see a re-imagined retail experience that includes more technology and convenience with kiosk and locker services."
PETER BLAKE – EXECUTIVE DIRECTOR, SOUTH EASTERN FABRICARE ASSOCIATION, NORTHEAST FABRICARE ASSOCIATION AND MID-ATLANTIC CLEANERS
"I think the light at the end of the tunnel is getting brighter every day. I think as vaccines roll out and more and more people begin to feel comfortable traveling, attending large gatherings, and returning to the workplace—the demand for our service will continue to grow. A few of my members have expressed that it 'was like turning on a light switch' in mid-March as customers started to return and plants were seeing increases in volume. This is not to say there were increases over previous non-COVID years, but certainly an upward trend over the recent past. It provides hope and some confidence that people will once again be in need of our services.
We have seen a number of businesses close over the past 12 months, and also seen a number of plants consolidate and I don't think we are done yet. There will still be more fall-out as stimulus programs come to an end and pressures on businesses grow. I think the greatest issues facing those drycleaners that are able to persevere will be: hiring and retaining employees and dealing with an unstable supply market that continues to see rising costs, lack of transportation to deliver raw materials on a global schedule, coupled with the increase in demand for things like resin and steel will make some of your supply costs continue to rise. We are seeing multiple increases in poly, hangers, and some chemicals just to highlight a few issues.
I think people who have adapted and changed over the past year—will begin to flourish. All the planning that companies have done, and all the seeds they have planted will start to grow and you will see an increase in customers—including a number of new customers that had previously been using cleaners that closed. I have tried to reassure many of our members that while they may not see immediate returns on some of their marketing investment—those efforts are seeds that will bear fruit as the country starts to reopen.
Some of the changes from the pandemic will be long lasting. I believe we will see a prolonged return of a casual workplace. There will be less formal attire and the traditional dress will be replaced with a comfort-based style. The main focus for our industry has to remain on 'Complete Fabric Care'. Helping customers look their best in whatever they choose to wear; from casual to formal to everyday. If you wear it—we can clean it. Our Fabricare Specialists save you your most precious commodity—TIME."

Contact us today to learn more about our environmental services for drycleaners.