WHETHER YOU'RE BUYING, SELLING, OR NEAR A PROPERTY THAT'S ABOUT TO GO ON THE MARKET, YOU CAN'T AVOID ENVIRONMENTAL LIABILITIES.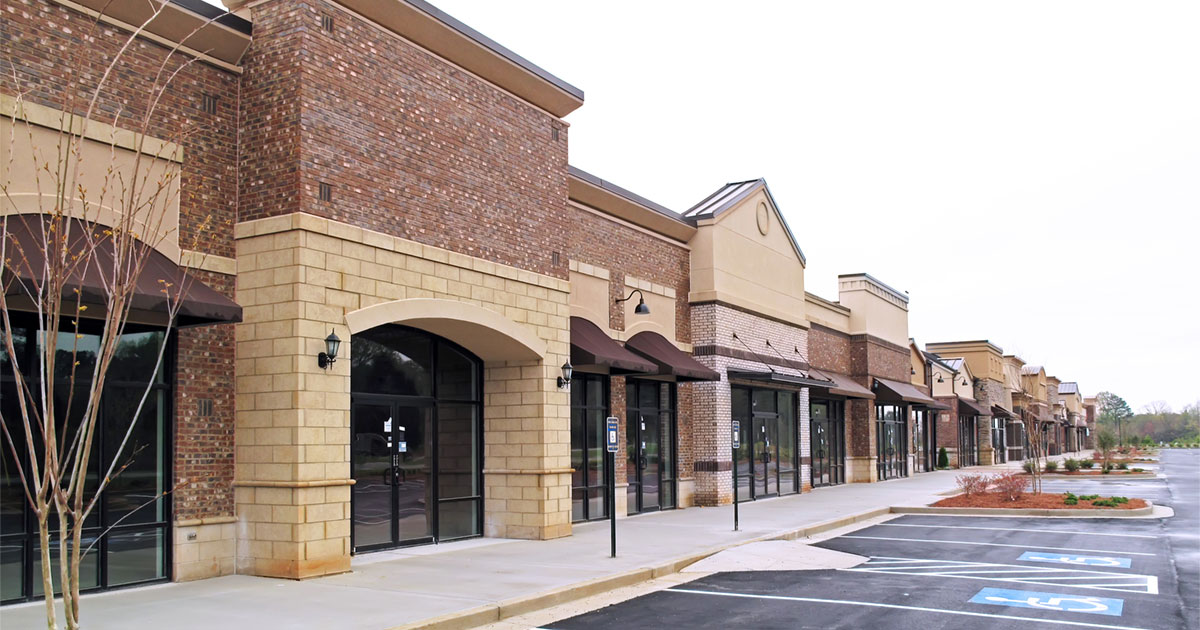 Our Director of Drycleaner Accounts, Dru Shields, is working overtime these days staying abreast of trends and events that are impacting our drycleaner clients. She and I talk nearly every day, so this month I asked her to collaborate with me on this article to address an issue, of which we are hearing more often.
ENVIRONMENTAL LIABILITY CANNOT BE AVOIDED  
Everyone has heard it's "best to let sleeping dogs lie" at some point. This old proverb presents the question, "Why bring up issues from the past that will only cause trouble? Let's leave these things alone and as they are." There is wisdom in this saying, but it's not necessarily applicable for every situation. Do you own a property with a potential environmental problem from past drycleaning operations? Are you in a position where you may be blamed for an environmental release? I don't believe that the sleeping dog proverb applies here. If it were me, I'd rather wake that dog myself, gently and cautiously, than have someone else wake him abruptly and make the situation go from manageable to unmanageable. I'm referencing, as you have guessed, the question of if, when, and how you approach looking for a potential environmental release at your drycleaning property.
As experienced business owners know, a large number of environmental problems are discovered during commercial real estate property transactions. When properties are to be exchanged from one business entity to another, or even refinanced, potential liability for environmental issues may also be exchanged if the new owner or lender doesn't perform an adequate inquiry into the environmental conditions at the property. In turn, financial lending institutions are especially interested in looking for environmental contamination. They would like to take possession of the property that was used as collateral in the transaction without assuming liability for a costly cleanup, should their loan become default.
Read our answers to the most common questions about buying or selling drycleaning properties
CERCLA AND HOW ENVIRONMENTAL LIABILITY IS ALLOCATED
The rules governing the transmittal of environmental liability are enforced by the United States Environmental Protection Agency (U.S. EPA) using the Comprehensive Environmental Response, Compensation, and Liability Act (CERCLA), commonly referred to Superfund. CERCLA defines a liable party as: (1) the current owner and operator of a contaminated property; (2) any owner or operator at the time of disposal of any hazardous substances; (3) any person who arranged for the disposal or treatment of hazardous substances or arranged for the transportation of hazardous substances for disposal or treatment; and (4) any person who accepts hazardous substances for transport to the property and selects the disposal site. In most cases, numbers (1) or (2) define the situation for commercial property owners.
Also, under CERCLA, a person is an "owner or operator" of a facility (or property) if that person: (1) owns or operates the facility; or (2) owned, operated, or otherwise controlled activities at that facility immediately before title to the facility, or control of the facility, was conveyed to a state or local government due to bankruptcy, foreclosure, tax delinquency, abandonment or similar means. Remember, the U.S. EPA is not only interested in uncovering environmental contamination; they also want to find out who is responsible for it.
This is not news to most of you, but an owner of a drycleaning business that currently uses petroleum or chlorinated solvents, has used them in the past, or owns a property where they were used by others in the past. There is likely an old environmental contamination hanging around that probably belongs to you, whether it's known or not. Since potential purchasers don't want to inherit environmental issues along with a property, they are going to make sure that the rightfully responsible party claims it before the deal is closed. This is done during the environmental due diligence process by performing the Phase I and Phase II Environmental Site Assessment (ESA) process.
ENVIRONMENTAL CHALLENGES OF PERC CONTAMINATION
Unfortunately, perc contamination does not get better over time. It does not degrade quickly, and it does not usually stay in one spot. In fact, perc contamination tends to get worse over time. It is persistent in the subsurface and it moves in groundwater, which ultimately means that what might have been a smaller issue in the past, could end up being a much larger issue in the future. This is why stakeholders in property transactions that don't directly involve your property could uncover your perc contamination if they want to buy a property located adjacent or nearby where environmental impacts may have migrated across parcel boundaries. I understand that drycleaners feel that they have a target on their back, but ultimately, human health is at risk. It's the reason why regulatory standards exist and tend to get more stringent over time. In the past, the standard for Phase I ESAs used during commercial property transactions to predict the likelihood of environmental impacts had focused primarily on releases of hazardous substances to soil and groundwater. Groundwater impacts can migrate a fair distance beyond property boundaries, so even real estate deals being conducted a block or more away may prompt a look in your direction. Also, with the increased concern regarding vapor intrusion issues, the number of people looking toward a potential source of solvent releases, like current or past drycleaners, has also increased.
Learn why perc contamination is so challenging to clean up
HOW OLD INSURANCE CAN HELP MAKE ADDRESSING ENVIRONMENTAL LIABILITIES EASIER
I've spoken with a number of drycleaners who at this point would rather put off buying or selling just to avoid having to look into the possibility of environmental issues, or frankly, they don't want to believe there could be an issue at their property in the first place. I totally get this! It can be scary to consider whether there might be an expensive liability looming overhead or rather, down below. Especially given how the past year has treated the drycleaning industry, the thought of a possible one-million-dollar cleanup is the last thing that any drycleaner needs. The frequently forgotten saving grace is that there could be historical insurance assets that could help offset those costs. If you, or a predecessor, has old commercial general liability (CGL) policies, you can likely get some or most of the costs associated with environmental cleanup taken care of. Which of course is a win-win: 1) you'll minimize your own out-of-pocket expenses, 2) you can take care of the environmental problem without leaving it for someone else to have to figure out and pay for it. This of course, would translate to "gently and cautiously waking that sleeping dog" but it would certainly be a fair trade knowing that there could be some funding available to you for taking care of that dog once he is awake.
There is no guarantee that every subsurface environmental release of hazardous chemicals is going to be discovered. Past or present drycleaning operations, especially those where perc was or is used are highly associated with environmental releases and are most commonly identified as reasons to perform subsurface sampling during property transactions, along with gas station sites. With the past changes and possible future changes to the environmental due diligence process and the continuing concerns about vapor intrusion, the odds are getting even higher that most former and currently operating perc drycleaner sites will be investigated at one time or another. Have a look at whether you may fit the definitions presented above as being liable for an environmental problem, pull together your property's transaction history, look and see if there is a "For Sale" sign on that commercial property in your neighborhood, look into historical insurance assets that might help pay for possible investigation and remediation activities, and get some professional advice.
If you're about to start the real estate transaction process or near someone who is, and you're concerned about potential liabilities contact us today.
As seen in Cleaner & Launderer