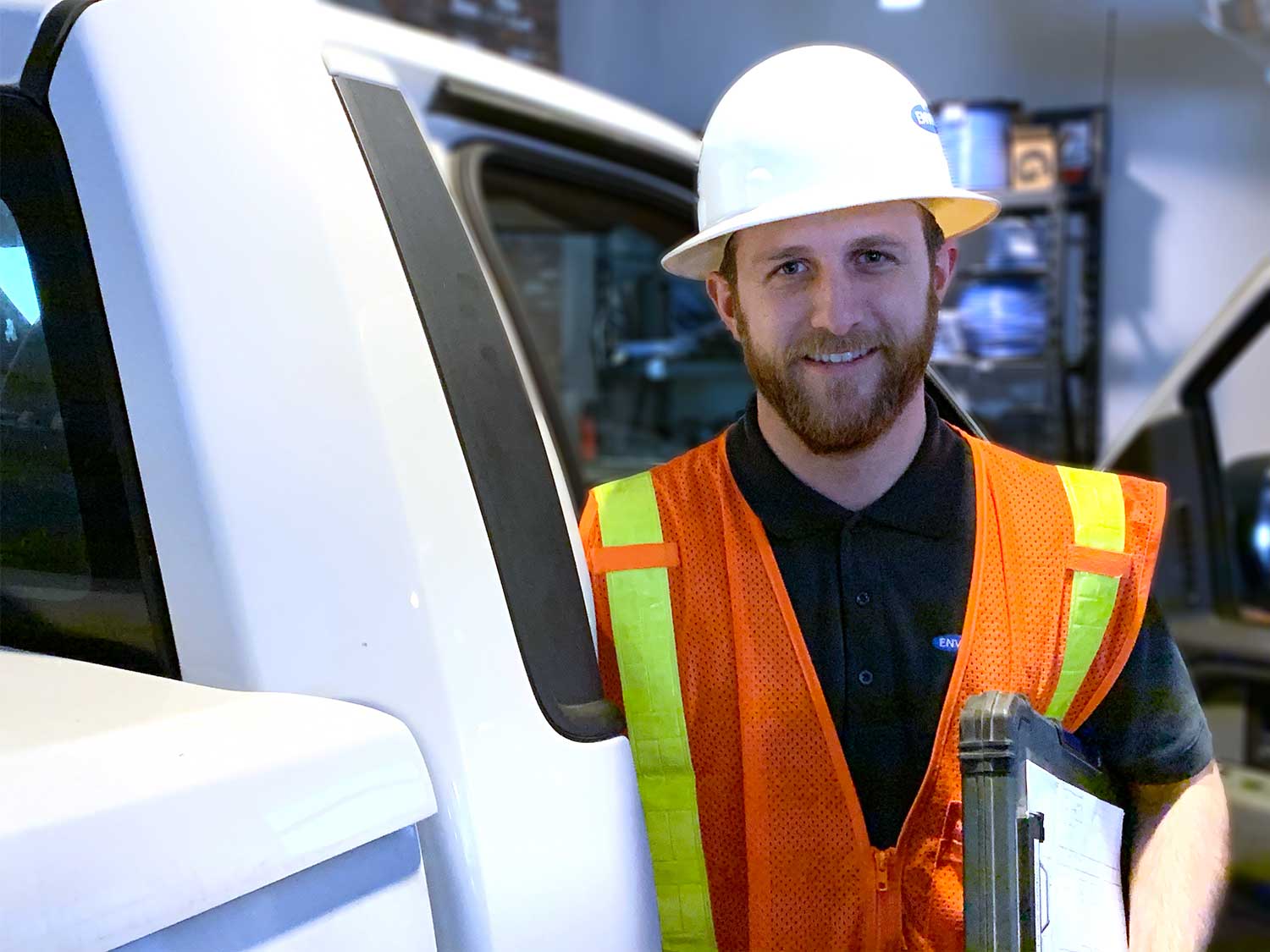 EnviroForensics recently welcomed Lance Summers onto the Field Team as a Field Professional II. Lance has already demonstrated proficiency in sampling fundamentals and procedures and is expected to take on more complex and sensitive field assignments.
Talking about this new addition to the team, EnviroForensics' Director of Field Services Casey McFall, CHMM says, "In my initial discussions with Lance, I got the impression that he's reliable and hard-working. In his short time here, he's not only proven that true to me and my colleagues, but that he's also able to work through problems in the field and offer efficient, sound solutions. The sky's the limit for Lance's career potential and I'm really glad he's on our team."
Get to know Lance Summers inside and outside of EnviroForensics through our Q&A session.
Lance Summers, Field Professional II
Question: Where did you grow up?
Answer: Versailles, Indiana
Q: Where did you study and what did you study?
A: I attended college at Indiana University, and I studied Environmental Science/Management.
Q: Did you do research during your studies?
A: I assisted a Ball State University professor with fish surveys on the Wabash River. The survey locations were downstream of major industrial runoff locations. The purpose of the survey was to utilize an integrated biotic index score based on fish assemblages to determine if the Wabash river was being adversely affected by pollution such as agriculture or waste-water runoff. It was a very exciting project and I was able to see first hand the impacts that human activity can have on a river.
Q: Why are you passionate about the environment?
A: I have a passion for the outdoors. Any day outside is better than a day inside.
Q: Why did you choose to go into environmental science?
A: Initially I chose environmental science because I wanted to work outside. As I've continued in my career, I learned that I really appreciate the opportunities environmental consulting provides. We are able to make a paycheck while working to protect human health and the environment. I personally think it's one of the most fulfilling careers. I'll never forget remediating lead-contaminated yards near Evansville, Indiana and seeing for myself the type of effects lead can have on human health. My project showed the impact contamination can have on human health because I met a boy with developmental issues living in a home where lead was found in the yard. We were able to remediate his yard so that he could continue playing outside without exposing himself to lead-contaminated soil.
Q: Why did you want to work at EnviroForensics?
A: My wife and I were looking to relocate to Indianapolis and EnviroForensics was at the top of my list. I worked for a different Indianapolis consultant after undergrad and I remember being at an IDEM conference and seeing a presentation that EnviroForensics had prepared. I was impressed that the approach was well thought out and concentrated on specific areas of concern such as utility corridors, dumpster locations, and off-site drains. EnviroForensics' projects also include dry cleaner sites, and I learned that they can quickly become very complex. I wanted to work for a consultant that I viewed as on-top of their industry.
Q: What are you most excited about for your new role at EnviroForensics?
A: It's great to be back in Indiana and I'm excited about getting back to fieldwork.
Are you interested in becoming an EnviroForensics field professional?
Apply today
.