DRYCLEANERS LEANING ON ASSOCIATIONS, EACH OTHER TO COME UP WITH SOLUTIONS AND INNOVATIONS TO ENSURE THEIR SUCCESS IN THE NEAR FUTURE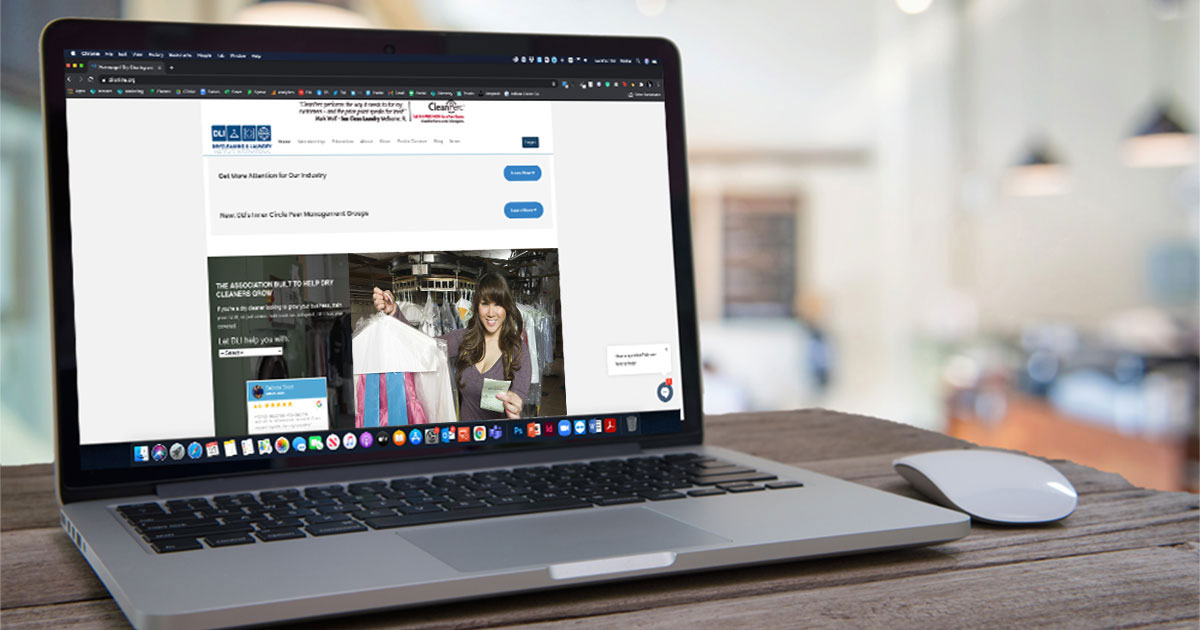 BY: DRU CARLISLE
I've worked closely with dry cleaners for almost 12 years. During this time, the well-being of the industry has become a passion of mine. Unfortunately, my drycleaning friends had been observing a decline in dry cleaning operations across the country even before coronavirus, and now with work-from-home, virtual learning, limits on gatherings, it's become even worse. Although, with news of vaccines ramping up and another round of PPP, we're all optimistic things will start to turn around sooner than later. Either way, it's had an enormous impact on this industry. And if you're one of the cleaners who is surviving and doing well – good for you! Seriously! And if you are doing well, I might even guess that you're a member of the Drycleaning and Laundry Institute and have been taking advantage of all the resources they are offering their members.
Now more than ever, drycleaners have been leaning on their associations and each other to come up with solutions and innovative ways to ensure their success in the near future. I want to remind drycleaners of the resources available to you. And to me, the biggest resources is being a member of The Drycleaning & Laundry Institute (DLI).
The DLI has been the premier trade association and voice for this industry since 1883. Since their inception, DLI has worked hard to provide its member base all the tools necessary to aid in running a successful, professional operation. Its not just the benefits and services (like website production, social media posts, garment analysis, etc.) but it's the education and advocation they have done on behalf of the industry, especially since Covid started.
If you're a DLI member, you're likely also well-aware of the twice-weekly Zoom meetings that it offers its member base. These Zoom meetings offer attendees an opportunity to ask questions about anything related to their drycleaning business and for feedback on issues important to them that DLI can help address either through additional educational opportunities or through advocation (i.e. PPP questions, Care Label Act, allied trade webinars, DLI webinars, etc.). They also have an opportunity for peers to share ideas and advice with each other. These Zoom meetings alone have proven to be invaluable to members looking for way to continue to be successful. Not to mention the Drycleaning & Laundry Institute Facebook Group where members congregate and share their insights.
Here are five more reasons why dry cleaners should join DLI:
1. GARMENT ANALYSIS APP
Have you ever wondered why a certain item can't get clean? Now you can take a picture of the item and get feedback through DLI's Garment Analysis App. There's no need to send it out for analysis anymore, which will cut down on wait times.
2. ENCYCLOPEDIA OF DRYCLEANING APP
Learning from others' experiences can solve your challenges faster than trying to forge ahead alone. With over a century of experience helping dry cleaners, DLI has a wealth of resources available with guides and articles to support dry cleaning businesses.
3. STAIN REMOVAL APP
Have you ever wondered how to clean a stain you're unfamiliar with? DLI has an app that can help you identify the best way to get that item clean. For example, if you have a rayon blouse with an ink stain, through the app, you will be able to select the material and type of stain and it will provide you with step-by-step instructions to remove the stain
4. DIGITAL MARKETING AND CUSTOMER OUTREACH
DLI will set up a website on your behalf, manage social media posts, and email marketing to your customer base.
5. DLI EXPERTS ON DEMAND
DLI experts can provide the support you may not be able to find elsewhere for your questions or technical problems. Instead of waiting for an answer, you'll receive a prompt answer via phone, email or online chat.
It's important for dry cleaners to periodically ask themselves what they are doing to help their business. Having a tool such as a DLI membership as a resource to help improve your operations, your practices and to take a load off your shoulders is an easy item to prioritize to ensure future success.
If you're interested in becoming a member of the Drycleaning and Laundry Institute, visit dlionline.org. To stay up to date with the latest industry news, you can also follow DLI on social media.
---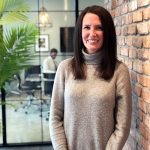 Dru Carlisle, Director of Drycleaner Accounts
For over 10 years, Dru has helped numerous business and property owners facing regulatory action, navigate and manage their environmental liability. Dru has vast experience in assisting dry cleaners in securing funding for their environmental cleanups through historical insurance policies. Dru is a member of numerous drycleaning associations in addition to serving on the Midwest Drycleaning and Laundry Institute (MWDLI) advisory council and on the Drycleaning & Laundry Institute Board (DLI) as an Allied Trade District Committee Member.