ENVIRONMENTAL CONTAMINATION ISSUES CAN SERIOUSLY IMPACT COMMERCIAL PROPERTY AND BUSINESS DEALS. IN THIS BLOG, WE'LL EXPLAIN HOW TO GET THE MOST MONEY FOR YOUR REAL ESTATE OR BUSINESS TRANSACTION AND HOW TO PROTECT YOURSELF DURING THE PROCESS WITH ENVIRONMENTAL, FINANCIAL AND LEGAL COUNSEL. YOU'LL LEARN HOW TO MINIMIZE YOUR RISK BY PREPARING FOR UPCOMING REAL ESTATE TRANSACTIONS AND INCREASE VALUE WITH ALTERNATIVE FUNDING OPTIONS AND EXPERT RESOURCES.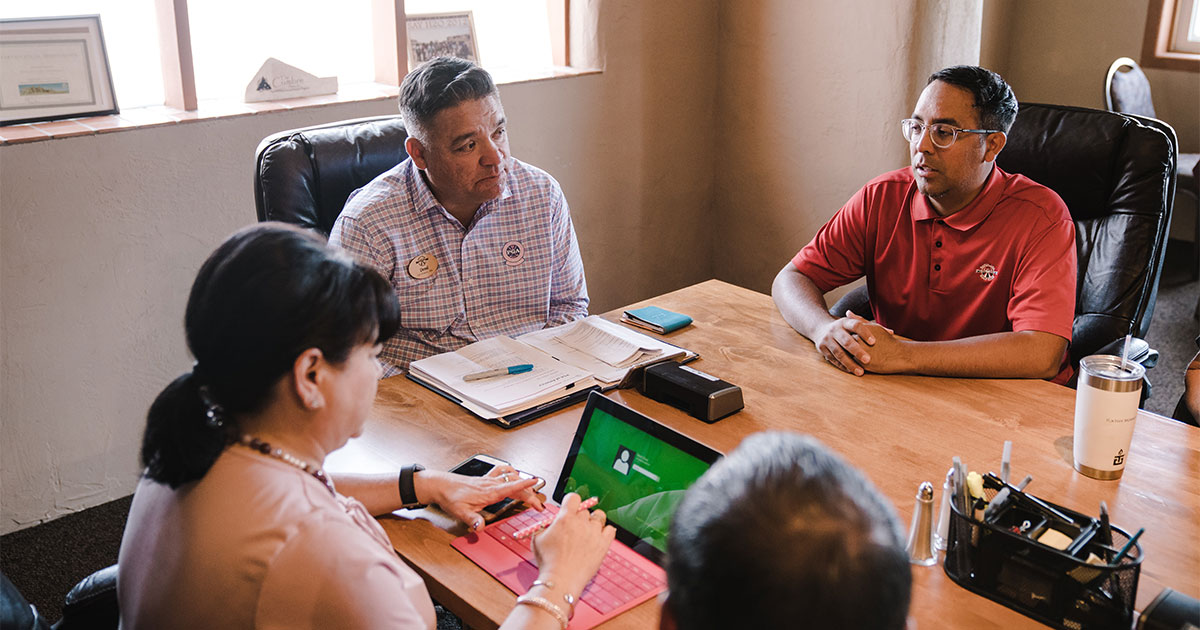 As environmental consultants, we keep a close eye on commercial real estate trends, and we've recently seen indicators that the commercial real estate market is experiencing a recovery and transactions are on the rise in response to falling interest rates. We've also seen an increase in the buying and selling of businesses, as investors look for strategic opportunities to pick up a struggling business for cheap.
WHAT DOES THIS CHANGE IN REAL ESTATE TRENDS MEAN FOR THE DRYCLEANING INDUSTRY?
The current economic downturn and the associated market disruptions will be another catalyst of change for the drycleaning industry. Drycleaner owners need to consider if now is the right time to buy, sell or refinance their business or property.
All three of these options will likely prompt environmental due diligence activities like Phase I and Phase II Environmental Site Assessments (ESAs) as businesses change hands, properties are sold, or banks re-evaluate loans. Environmental contamination problems could be identified during this process, so now's a good time to evaluate your options, strategy and environmental preparedness.
WHAT LEGAL LIABILITIES DO YOU NEED TO CONSIDER AS A BUYER OR A SELLER?
It's important to consider the legal implications of these real estate transactions and the environmental due diligence through your strategy – so it may be wise to consult a real estate attorney to help navigate your deal. Simply taking advantage of the low-interest rates can trigger the need for more collateral to secure bank loans. A few examples for drycleaners include:
Selling your business or merging with another drycleaner

Refinanc

ing your bank loan

for a better interest rate

Acquiring

new machines or a vehicle

Add

ing on

a new addition or remodel

ing

the business

Buy

ing

a new location like a drop plant
Any time a lending activity in the commercial sector involves the use of an owned property as collateral, there is going to be a reassessment of the property's value, and that is going to include an evaluation of its environmental condition. Especially if it's a property with a history of drycleaning operations. It's an unfortunate truth that drycleaners typically will be required to do a phase II just because they are a drycleaner. Sometimes it's inevitable and unavoidable, especially when you're not in control of the due diligence like in the case of a neighbor or landlord selling or refinancing.
A lot of times people wait until after they are facing an environmental contamination issue head-on to look for funding options, maybe they are being sued or have received a letter from their regulatory agency, but either way, now they're in a reactive position trying to find a way to pay for the hefty cost of cleanup.
There are funding options available to drycleaners that include insurance options to buffer risks like historical commercial general liability (CGL) insurance policies or purchasing Pollution Legal Liability (PLL) insurance if you don't already have it. You can add value by purchasing PLL policies, especially if you are unable to locate historic CGL policies or are interested in an extra layer of protection. Pollution policies can cover new conditions at a site from the inception of the policy and onward or for unknown pre-existing conditions. PLL policies focus on the costs and risks associated with potential contamination both on and off the property, as well as unanticipated contamination found during site cleanup and/or redevelopment. These policies can be used as a nice addition to your funding strategy to save deals and manage legal liability.
HOW CAN YOUR OLD COMMERCIAL GENERAL LIABILITY (CGL) INSURANCE POLICIES ADD VALUE TO YOUR DRYCLEANING BUSINESS?
CGL insurance policies protect the policyholder from third party liability. For a drycleaner, historical CGL policies directly from the policyholder or from predecessors that pre-date any absolute pollution exclusions can be used to help pay for environmental investigation and cleanup costs. These policies should typically pay for the site investigation to determine the nature and extent of the contamination, legal defense fees, contamination remediation, locating any other responsible parties who should also be held liable for the contamination and interfacing with the regulatory agency on your behalf.
There are three different ways that CGL insurance policies can add value to your drycleaning business.
1. Be proactive and pull together insurance information to create a safety net in case environmental issues are uncovered down the road.
These policies can be worth millions of dollars. Add value to your business by giving yourself that cushion. If you're prepared for the future, it'll be less stress and less money out of pocket to formulate a strategy if you know what kind of coverage you have available to you. This first scenario is really the most ideal to pull together your policy information without a deadline – and if you're unable to locate it yourself, you can hire an Insurance Archeologist to help you track it down.
2. If you're already in the environmental due diligence, it's time to pull together a team of experts to formulate a strategy.
When you're unprepared, environmental contamination is going to be a disruption. It can cause a business or property owner substantial stress about how they are going to react to the news of contamination. But this stress can be avoided with the right team in place to help you weather this storm. Addressing the environmental contamination by cleaning it up will add value back to your property, so it's a win-win situation. Plus, you'll be off the hook with the regulatory agencies.
3. If you've already spent money out of pocket for environmental investigation and cleanup costs, you may be able to recoup the money.
You may not be able to recover all that has been spent but you'll be able to put money back in your pocket. That is certainly more valuable than being out whatever was spent on cleanup efforts in the first place.
As you can imagine, as we get further away from the 1985 Absolute Pollution Exclusion (APE) timeframe, the more difficult it can become to track down usable policies that can protect you from environmental liability. And this is exactly what insurance archeology is for, but the further you get from the APE, the more likely it is that the records have been destroyed and potential leads are diminished.
Now is a good time to look at pulling together your own policies, and if you find that you're having difficulty locating policy information on your own, don't give up. Consider hiring a professional insurance archeologist to be a part of your team.
WHAT'S YOUR NEXT STEP?
So, whether you're the buying, selling, or refinancing a dry cleaning business, pulling together any applicable insurance policies to address any unwelcome environmental contamination can not only save a real estate transaction or lending deal, but it can add value to the property. For the seller it will show there is a funding source to address contamination, which would otherwise devalue the property. And for the buyer, who knows that the property's environmental issues are being addressed now, so that if later down the road they want to sell, they have peace of mind that its free and clear of contamination. Call an environmental consultant who can coordinate your team to maximize your business value.
Watch to the webinar recording to hear what fellow drycleaners asked during the Q&A portion.
Special thanks to DLI and Rubin & Rudman for their partnership on this webinar.