DRYCLEANERS ASK ENVIRONMENTAL ATTORNEYS ABOUT HISTORICAL INSURANCE CASELAW, POLICY LANGUAGE THAT DETERMINES IF AND HOW THEY ARE COVERED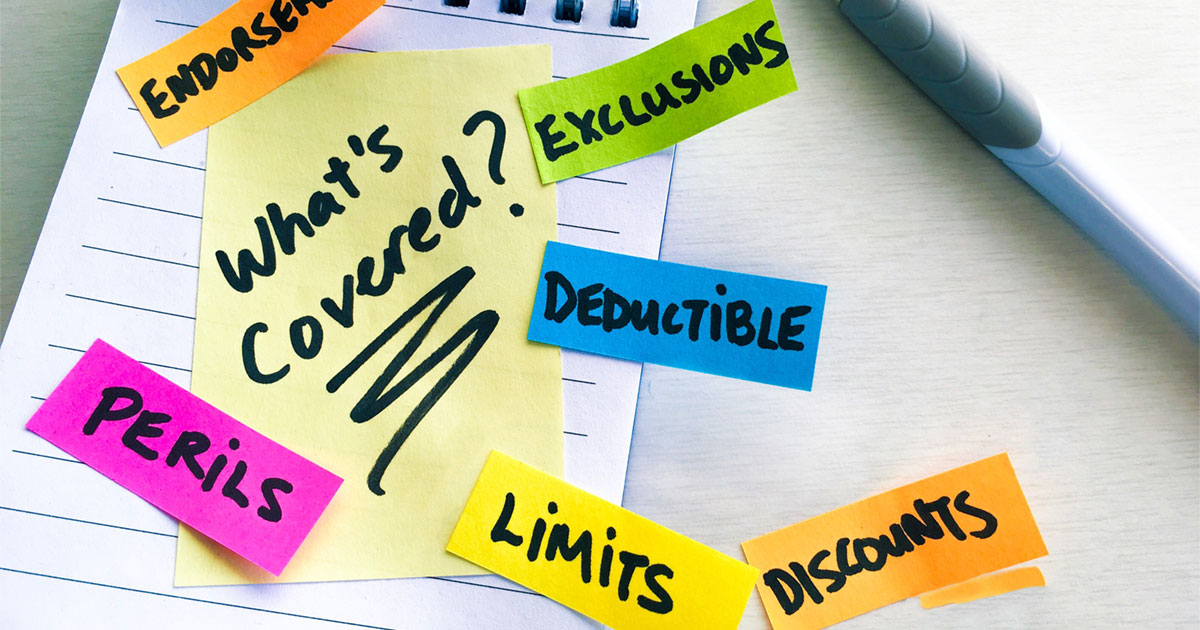 BY: DRU CARLISLE

Environmental cleanup is an expensive and time-intensive endeavor but finding old insurance coverage can alleviate some of that burden. Once you find your old insurance, the next step is to figure out if that insurance can actually be used and how much protection it will provide. The answer lies somewhere on the other side of a lengthy analysis of your policies, the language written within them, and the state case law in the physical location of the business being covered.  
EnviroForensics recently discussed this topic at length in a webinar with attorneys Andrew Skwiewarski and Ted Warpinkski of Davis|Keulthau Attorneys at Law. At the end of the presentation, the panelists took questions from drycleaners about their unique circumstances and provided broad-stroke answers to their policy concerns. Read on to see their answers.      
Get instant access to the recording of the webinar: How much environmental cleanup will your insurance actually pay for?"
This Q&A session has been lightly edited for clarity.
1. QUESTION: IF A CARRIER RESERVES ITS RIGHTS AND THE INSURED AGREES TO THE RESERVATION OF RIGHTS AND THE SELECTION OF DEFENSE COUNSEL BY THE INSURER, DOES THIS RESULT IN EXPENSES BEING PAID UPFRONT?
ANDREW SKWIEWARSKI: It is not a guarantee that it will happen. The reality is if you're going to try to get the insurance carrier to pay upfront it's going to be easier if you use their recommended counsel or their recommended consultant. New Jersey's a little bit different because New Jersey has this LSRP program where if you're getting a specifically licensed individual to do it and they have strict obligations as to what needs to be done. In other jurisdictions, we've seen where the insurance carrier's consultants are sometimes cleaning up to reach the bare minimum requirement from the regulators. It's not an inherent conflict of interest, but there's a business conflict there that you need to be aware of, and in this case, you would be better off with your own consultant, especially when the insurance carrier is reserving their rights. An investigation is also going to be used to determine whether the occurrence happened during the policy period or other legal issues that are going to come up. So, in terms of New Jersey, there is some argument that by accepting what the carrier has given, you're going to have a better position to get them to pay upfront. 
TED WARPINSKI: The key question is what exactly are they identifying as the reasons for their reservations and how do those reservations impact how the investigation or the defense of the claim is handled? If it's unlikely that those issues are going to be impacted by the investigation, then letting them do it may be less of a risk. 
2. Q: HAVE YOU DEALT WITH AN ENDORSEMENT REQUIRING A GOVERNMENTAL MANDATE IN CONTEXT OF CLAIMS-MADE POLLUTION POLICIES?
WARPINSKI: We're definitely talking about a more recent type of coverage if you have a claims-made, pollution liability coverage, so I would have to see the exact language to give a more definitive answer. That said, I have seen those policies that include an exclusion for government-mandated work. So, if you're just complying with normal business regulations, that's not necessarily a claim that's going to be covered now. It's already in normal business operations versus an accident or occurrence. That may give rise to a claim that's covering that policy, so we have to look at the incident that is triggering coverage under that claims-made policy and how is that related to the exclusion language? 
3. Q: IF A DRY CLEANER IS USING A STATE DRY CLEANER REMEDIATION FUND, CAN THEY STILL USE INSURANCE?
SKWIEWARSKI: It depends on the fund. Some funds have a requirement that you try to use your insurance first before you can use the fund. Recently, I had to deal with the Alabama Trust Fund, which was an interesting one because Alabama had provisions that yielded the dry cleaner from any liability whatsoever if you were actually in the fund. And so, there's a pretty good argument in Alabama that if you're in the fund and you got in before a certain deadline, and you've got that full shield of protection, you don't actually have a claim yet against your insurance carrier. The shield and the protection is so good, there's no third-party liability for you to make on a claims-made policy. Each fund is different. We have had success where somebody had gone into the fund, used the fund to pay for certain amounts of cleanup, and then when the fund was either dried up or taking too long to reimburse switched to the insurance carrier. You're likely not going to see recovery of those past funds that you may have fronted, whether you've been reimbursed from the state, and again, if they're pre-tender, they're probably not going to be covered, but mixing and matching between the insurance carrier and the drycleaning funds is possible, depending upon the jurisdiction and the fund. 
WARPINSKI: Right, the issue is going to be double-dipping. You can't try to recover the same cost from two different sources. It makes great sense to do all this insurance work before you get into a fund, but you should check what your state fund allows. Some state cleanup funds require that you at least give them notice of having made a claim, and you may even have to return money to the fund. That's how it is in Wisconsin and a lot of other states.  
SKWIEWARSKI: So, if you can't jump back into the fund you have to consider a few questions: How good is my insurance recovery? What's the likelihood I'm going to get money from the insurance carrier versus the likelihood I'm going to get money out of the fund? We know that these state cleanup funds are having difficulty staying afloat. 
Learn how a dry cleaner was able to use insurance archeology to fund his environmental cleanup after having trouble with his state cleanup fund 
4. Q: WHAT IF MY STATE HAS UNFAVORABLE CASE LAW? IS ALL HOPE LOST OR DO I HAVE OTHER OPTIONS?
WARPINSKI: You have to determine if there are still arguments that could be made to cover some of the loss even though you may not get, for example, this continuous trigger and sudden accidental pollution exclusion. Do you still have something sudden that you can pinpoint to a policy or that may still get you coverage? Are you being sued by a third party? Is there a risk of there being a third-party claim? And are there other responsible parties out there that we might be able to compel to share your costs?  
SKWIEWARSKI: And if there are, does your state have a law that allows you to sue somebody else and allocate the required cleanup costs between the two of you? Some states have those, some states don't. If you're in a state that doesn't, or if you're in a state that has a lousy recovery statute, there are federal laws—CERCLA—that allow you to make that same claim. The downside is the litigation fees. Those are not inconsequential in order to make that type of recovery. 
5. Q: I PURCHASED MY DRY CLEANER WITHIN THE LAST 15 YEARS. THERE WAS A DRY CLEANER BEFORE ME. WOULD I BE ABLE TO USE THEIR INSURANCE? AND HOW WOULD I DO THAT?
WARPINSKI: If you can find the evidence of the insurance, arguably, you're now the claimant against that prior owner. Oftentimes, that forms the basis for making a claim against the prior owner, which may be covered by that policy. You can get an assignment on the rights the prior owner has to that policy as part of a resolution of a claim. Has that prior owner-operator been noticed by their state agency as being a responsible party because there may be a claim that could be tendered on their behalf? Even if we had evidence of coverage for you, we would always look to see if there was evidence for somebody before you. Another issue that I will just touch upon is sharing of costs over years of operation. There are rules in some states about how liability is allocated between responsible parties and across different years of coverage. 
SKWIEWARSKI: I'll add that you should always check your purchase documents from when you bought the business. In some cases, when someone has bought the business, they have also bought the insurance rights from the previous owner. In that case, you are the successor to those rights and then you can just make a claim directly to the insurance carrier.  
Learn more about funding your environmental cleanup with old insurance coverage. 
---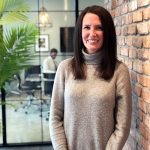 Dru Carlisle, Director of Drycleaner Accounts
For over 10 years, Dru has helped numerous business and property owners facing regulatory action, navigate and manage their environmental liability. Dru has vast experience in assisting dry cleaners in securing funding for their environmental cleanups through historical insurance policies. Dru is a member of numerous drycleaning associations in addition to serving on the Midwest Drycleaning and Laundry Institute (MWDLI) advisory council and on the Drycleaning & Laundry Institute Board (DLI) as an Allied Trade District Committee Member.