LEGAL AND ENVIRONMENTAL EXPERTS GIVE TIPS ON HOW TO NEGOTIATE RENT RELIEF FOLLOWING COVID-19 DRIVEN ECONOMIC DOWNTURN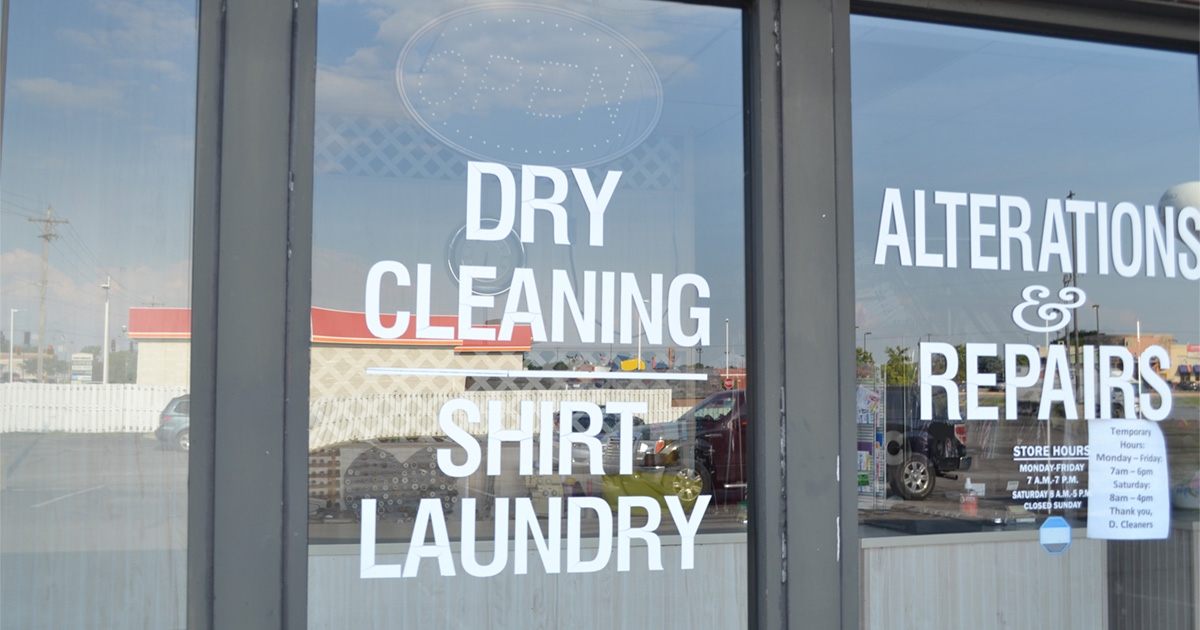 The COVID-19 virus has claimed hundreds of thousands of lives and slowed the economy to a crawl over the past year. These continuing conditions are forcing small business owners to cut back on overhead and figure out how to operate with less revenue. One way drycleaners across the country have been able to save money is by negotiating rent relief with their landlords. It's a tried-and-true method that has the potential to work for both sides by giving the tenant financial relief on their monthly books and reassuring the landlord that their commercial property will remain active.
EnviroForensics recently discussed this topic at length in a webinar with Davis|Keulthau Attorneys at Law and PolicyFind. At the end of the presentation, the panelists took questions from drycleaners about their unique circumstances and provided possible resolutions to their leasing situations. Read on to hear their answers.
Get instant access to the recording of the webinar: How to Terminate or Renegotiate Leases for Dry Cleaners.
This Q&A session has been lightly edited for clarity.

QUESTION: ARE THERE DIFFERENT CONSIDERATIONS IF YOU SIGNED YOUR LEASE AS A DBA OR AS AN LLC?
ETHAN GEIS: Having a corporate or a company structure as the actual tenant of a lease is going to provide a liability shield. There are potential ways in which parties making claims – whether that's landlords or a third party – can attempt to enforce liability against the principles behind a company. But the company structure and the corporate structure will provide a failsafe liability shield between the personal assets of the individuals who own the company and the actual company itself. So, that may be a potential consideration if times are a bit tough and there's a question of whether a lease is going to be terminated due to economic circumstances or whether a tenant was willing to allow it to be terminated because there's no personal guarantee associated with the lease. Anything that would have to be recovered would be recovered through the company or the corporation. Again, that might be a drastic measure to take and a reason to do so, but that liability shield is legitimate and anyone trying to bypass it has a high burden of proof.
ANDREW SKWIEWARSKI: If you are conducting business as a "dba" but you sign with your personal name "doing business as" there is functionally no difference between that and signing on your own, correct?
GEIS: That is correct unless you later signed it over to an actual corporation or company. If it's a "dba" that is simply a name that you are operating to the public with, but you are personally liable.
Q: HAVE ANY BUSINESSES (I.E. RETAILERS OR DRYCLEANERS) BEEN SUCCESSFUL AT PURSUING THE FRUSTRATION OF PURPOSE DOCTRINE?
GEIS: I have seen a couple. Historically the answer is yes. I've seen some cases stemming from World War II. I do not know necessarily about drycleaners, but retail tenants who under certain restrictions that were put in place under emergency wartime powers in which those governmental restrictions defeated the essential purpose of the lease, tenants were able to terminate their lease successfully to modify their rent obligation. Anecdotally, I have heard of successful cases in which folks are trying to reduce the amount of rent, but terminating the lease based on the economic effects or the governmental restrictions have been difficult to prove on the tenant's behalf especially if there are alternative pathways for tenants to derive revenue. For example, for a drycleaner, if they can deliver services, even if folks cannot come to the premises, that may still be a window of revenue sourcing that will not defeat the total and essential purpose of the lease contract. I think landlords have the upper hand based on the way the leases are drafted with the force majeure provisions that are in there, but with respect to the tenant, if you are making moderate and reasonable concessions, those have been successful, and if the landlord is being obtuse and not working with you on this, it certainly does not help them if this is taken to court. I have seen a lot of folks be successful when asking for a reasonable rent reduction.
Q: HAVE YOU SEEN ANY SUCCESS IN RECOVERING MONEY FROM INSURANCE DUE TO A LOSS OF BUSINESS FROM COVID-19?
GEIS: Up to this point, business interruption insurance litigation has been unsuccessful. There is a federal case down in Florida in which a tenant was successful. What has caused a problem is most courts are reading that there needs to be a physical loss that has actually incurred at the premises before business insurance is provided. There are legislative efforts that are underway in certain states to attempt to expand how the policy is read. That in and of itself is going to have issues as to whether states must retroactively change the contracts between parties. A lot of this litigation is going to go unsettled for years. The point to take away is this: Make the claim. If you have that policy and the stars align, you get approval of the claim. If you receive the denial, it might be time to seek legal advice to figure out whether it is worth pursuing. So just to reiterate, there has been limited success, but it certainly has not been unheard of.
TED WARPINSKI: I recently talked to an expert that I work with in some cases and who has testified regarding some of these business interruption cases, and there are some good arguments out there with a little bit of traction. This gives a party some leverage with regards to their carrier as they have some risk and oftentimes can lead to a compromise of a claim, which is still better than nothing. If you have business interruption insurance, a claim should be made, and then react to whatever the carrier does in response.
Q: DO NEW TENANTS TYPICALLY WANT TO TEST THEIR NEW LOCATIONS TO VERIFY THERE ARE NO ENVIRONMENTAL CONTAMINATION ISSUES?
ROB HOVERMAN: In general practice, I have not seen a lot of new tenants test a new space. However, I see a lot of those same tenants say after the fact that they had wished they had done so. We see it a lot in states that have prospective purchaser protections in place. In terms of environmental due diligence to protect yourself from potential contamination caused by somebody else, it's a good idea. Doing a Phase I Environmental Site Assessment (ESA) transaction screen to meet All Appropriate Inquiry (AAI) requirements sets you up to understand who may have been there in the past, and then if you identify someone, such as a drycleaner or another user of chemicals of concern, testing may be appropriate. At which point you will have some legal protections in place if you did not contribute anything further that may be discovered at that point.
SKWIEWARSKI: It is very dependent on whether you're buying, leasing, intending on continuing to operate as a drycleaner, etc. It is potentially "poking the hornets' nest". You want to know if you're going to stick around for the hornets to come flying around. That often drives the decision to do testing. That said, deciding to do testing gives you an opportunity to negotiate with the landlord. You get EnviroForensics or some other environmental consultant to come in and do a Phase I ESA, and you realize there is potential that the site could have contamination on it, you can now say to the landlord, "I'm still interested in taking the space. However, we need to add a clause in here that if at some point in time, contamination is detected, I'm not on the hook for it". Those clauses can be enforceable, so long as you are not the owner of the property.
Before you do your due diligence, learn what to expect during a Phase I and Phase II Environmental Site Assessment
Q: IF I LEASED A DRYCLEANER LOCATION AFTER SOMEONE ELSE OPERATED A DRYCLEANING BUSINESS THERE, CAN YOU TELL IF ENVIRONMENTAL CONTAMINATION IS FROM ME OR A PREVIOUS OPERATOR?
HOVERMAN: I think any time you are trying to pinpoint the timing of a release it becomes very difficult. The science on that is very nuanced, and often leads to very long and expensive legal battles. I would say that's a very difficult motion to pursue.
SKWIEWARSKI: Are there markers in the environment that can at least give an indication as to whether the contamination is likely to be young or old without being able to be precise, but at least be able to give an indication?
HOVERMAN: Sure. Certainly, if we're talking about perc at a drycleaner and you have testing that comes back, and there's only perc found in the environment that might suggest you have a newer release. Whereas if you have perc plus several of the breakdown contaminants, that might indicate an older release. It does get complicated, but that is certainly an initial marker to go with.
WARPINSKI: There are some things in terms of the nature of the regulation that have been in place with regards to handling hazardous materials has changed over time. So, it is more likely that earlier operators would have been contributors to contamination, and there's also how long it takes to move through the environment. Oftentimes when you are making an insurance claim, you must pinpoint, or at least make an approximation of when the contamination occurred during the policy period. Oftentimes that entails an analysis of how long it took for contamination to travel from Point A to Point B, and that can also help identify when the releases likely occurred.
Q: IF I'M CONSIDERING GETTING OUT OF MY LEASE, WHAT DO I NEED TO DO TO SEE IF I HAVE AN ENVIRONMENTAL PROBLEM?
HOVERMAN: Some initial testing can provide quick indicators whether there is the potential for a larger release. A quick soil sample and perhaps a sub-slab or soil gas vapor sampling will give you those quick inexpensive indicators whether there is a problem.
DRU SHIELDS: Also, if you are considering exploring the potential of environmental contamination, investigate the possibility of whether you have insurance, or if an owner or operator before you had insurance to help offset costs should contamination be found.
SKWIEWARSKI: Are there legal reasons why you might not want to test as you're exiting your lease?
WARPINSKI: Yes. Once you know you have contamination at your location there is an affirmative duty to give notice to the government, and the failure to do that could create even more problems for you. Before you look, we recommend looking for the insurance because if you do find something you would like to know that you have a potential source of recovery. Once you do give notice to the state or federal government, they send you a letter back saying, "Okay. Thank you for the notice. Now you are responsible". That letter of responsibility is basically the equivalent of a lawsuit that is being filed against you for purposes of insurance. You take that letter to the insurance company, and they now have an obligation to step in and defend you from that investigation, and to indemnify you. That is the driver behind why you want to look for old insurance. The letter from the state telling you to clean up is the equivalent of being sued, and you want to be defended from that suit by your insurance company. There are reasons you may not want to look because you may find something that creates an affirmative duty. On the flipside, if you are going to do that you may want to talk a lawyer about trying to protect that information as much as possible beforehand.
Learn how EnviroForensics and PolicyFind can help you find old insurance policies to cover environmental investigation and remediation costs.
Q: I'M CURRENTLY BEHIND ON RENT. IF AND WHEN I CATCH UP WITH THE PAYMENTS AT/OR BEFORE THE TIME TO NOTIFY THE LANDLORD OF MY INTENTION TO EXERCISE MY OPTION TO RENEW THE LEASE, IS THE LANDLORD OBLIGATED TO RENEW, OR CAN HE REFUSE DUE TO THE LEASE HAVING BEEN IN DEFAULT PREVIOUSLY DUE TO COVID-19?
GEIS: The answer's going to be based first on what the contract says. It would be very atypical if you've caught up on your rent payment for you to be unable to exercise a tenant option to extend. The thing to watch out for is if you're currently in default, and if you haven't yet caught up on rent payments, there's normally a provision in lease contracts for an option to extend that the landlord does not have to accept it if either A) you're in default currently or B) if there's an action or an event that has occurred but for the passage of time under the default provisions or the notice provisions that would cause the tenant to be in default. For example, your payment is due on the 15th and you haven't paid and it's the 5th. The landlord could choose not to accept an option to extend even if you're technically not in default at that time if you haven't paid, and it's just a matter of time before it takes under the notice provisions for the breach of contract to become a default. So, the short answer is if you get caught up on your payments, I think it's very unlikely that you wouldn't be able to exercise your option to extend just because of a prior default. There's a lot of "no waiver" language in leases, but if you're caught up and there's no current default and there's nothing but for the passage of time would create a default, you'll likely be able to exercise that option to extend with the caveat that your actual lease contract the provisions within it will control.
SKWIEWARSKI: Could they ask as part of the renewal whether they could renew, but also clear all previous defaults as part of the renewal process, so they're starting over, and they don't have that hanging over their head?
GEIS: Sure, you could certainly make that request. I think it would be atypical for a landlord to attempt to grant some sort of a stop or a waiver at that time, or at least if I was a landlord's counsel, I wouldn't let them do that. There's certainly no harm in asking for that or putting that into an amendment for the lease that both parties represent stating that there are no current defaults. You can slip that in as a tenant regarding an amendment that confirms an option to extend a lease term. You could put that in the "boilerplate" provisions that both parties are representing there are no current defaults and that would bind the landlord. So, there are ways to potentially try that.
Q: IS THERE A WAY TO RESEARCH AND FIND COMPETITIVE MARKET RATES IN MY AREA FOR COMMERCIAL LEASES?
GEIS: There are certain online portals that you will find on brokerage sites that will list those types of rates and there are certain research and study reports that a lot of industry associations like NAIOP (National Association for Industrial Office Parks) or Commercial Association of Realtors put together. Your best bet would be to talk to a local commercial broker to see what's market and maybe get a couple opinions on that. Make sure you are not signing up for anything that you don't want or that you don't enter a brokerage relationship regarding the property. Make sure you're asking for advice and some analysis of those market rates. There probably are some resources on some trade organization or some industry organizations for brokerages that you might be able to find online. How timely those reports might be, I'm not sure. But I think your best bet is to talk to a broker in the area and make sure you're not signing up for brokerage services or entering a commission agreement by accident.
Q: MY LANDLORD HAS ALLOWED ME TO PAY A REDUCED RENT FOR A FEW MONTHS BUT NO AGREEMENT WAS SIGNED OR DRAFTED. HOW CAN I MAKE SURE THEY DON'T ASK FOR THE FULL RENT FROM THOSE MONTHS LATER ON?
GEIS: The question is whether the party's conduct has changed the terms of the agreement. It's what we call "a novation of the contract". A lot of times you'll see language in the lease that says, "This contract cannot be amended except in writing". That provision is not really an enforceable provision because you can't bind conduct, and if you enter an oral amendment of your lease, by conduct or by verbal communication, you can't amend that lease agreement. It's somewhat of a phantom provision. I'm not sure what you can do to make your landlord not go back on their word other than create a paper trail, send correspondence, and then attempt to get an amendment that reiterates the amendment or the novation to that lease contract that you've been going about by your conduct.
SKWIEWARSKI: You can do it one of two ways. You can deal with it straight on; send your landlord an email and say, "Hey! I wanted to confirm that we had an agreement that I was going to pay a reduced rent and I'm not going to have to pay that in the future". Alternatively, if you want to take a slightly different tact, you can wait until you get to the point where you are going to be paying full rent again, and send the email saying, "Hey! I'm going to start paying full rent, and I just want to make sure that once I start paying full rent that I'm all caught up and that everything is good".
Q: OUR PLANT'S LEASE IS UP FOR RENEWAL. I DON'T WANT ANOTHER FIVE-YEAR AGREEMENT DUE TO OUR REVENUES BEING DOWN. WE'RE CURRENTLY ABLE TO PAY MONTH–TO–MONTH. WHAT DO YOU SUGGEST WE DO WHEN WE SIT DOWN WITH OUR LANDLORD TO DISCUSS OUR LEASE AGREEMENT?
GEIS: It depends on when the renewal is. If you don't have the capacity to continue making payments pursuant to an option to extend and you don't think the revenues are going pick back up, I think going on a month-to-month basis may potentially be an avenue to pursue assuming that you're comfortable with being forced to leave sometime within 30 to 60 days depending on the holdover provisions and the surrender of the premise's provisions written in the lease. If you don't have the capacity to pay long-term, I think a month-to-month tenancy may be appropriate. The thing to look for in your lease is holdover provisions. If you're not able to get out by the time in which the month-to-month tenancy ends or expires, you will see a lot of holdover provisions in leases that say that the rent is going to go up to 150% of the rent or 200% of the rent as a holdover rate. You must analyze whether you'll be able to get out in a month and remove all the assets and remove all the fixtures and cure any damages caused by removal of those fixtures because that's probably part in parcel of your lease agreement. If you're able to do that, having the flexibility to leave on a month-to-month can be beneficial. There are other considerations than just the rent and particularly how you turn over the premises and probably the environmental concerns as to whether you're going to be able to remediate any issues on a month-to-month basis.
Q: ANY ADVICE ON HOW TO HANDLE PERSONAL GUARANTEES WITHIN TRIPLE-NET LEASES?
GEIS: I don't know if I would take a different tact regarding a gross lease versus a triple-net lease just because the proposed guarantees in the triple-net lease will cover all charges whether that's base rent or a net cost or some other charge within the lease. That said, from a negotiation standpoint, it's not a bad idea to propose a guarantee and condition it just to the base rent. If you have a tenant in there whether it's a related tenant or not, and they start failing to pay some of these common area maintenance charges or operating expenses, and you don't want to be liable for that, you can give a guarantee to a portion of it but you do want to limit it to only the base rent or the absolute core of the payments you're required to pay under the lease. I think a lot of landlords are going to push back on that, but it never hurts to make the ask. Why not take the position to negotiate that in there? Whether triple-net or gross, the entirety of the amounts paid under the lease are going to be guaranteed, but you may want to limit that in negotiations, whether that's in-kind as to the type of rent that's been guaranteed or in-time over a course of time after defaults. I think a lot of folks just sign those guarantees without ever looking at them and trying to push back. I'll tell you as someone who has represented both landlords and tenants, there is probably some middle ground that most landlords are willing to accept for a good tenant. Point being, I don't think it hurts to at least attempt to negotiate most provisions within a leasing contract.
Contact us for a free consultation and advice for next steps.
---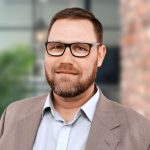 Rob Hoverman is the Northern Midwest Regional Director and a registered professional geologist with more than 19 years of professional environmental services with a focus on contaminated site management. Rob currently serves as senior project manager for several projects in Indiana and Wisconsin. His diversified professional experience includes research, scoping and budgeting, project management, data analysis and interpretation for both hazardous and non-hazardous substances, including compounds such as chlorinated solvents, petroleum-related constituents, as well as metals. Rob has managed numerous investigation and remediation projects regulated by state programs, and his responsibilities involved every aspect of projects from proposal preparation through project closure, regulatory negotiations and stakeholder communications. Beyond technical evaluation and interpretation duties include obtaining contract approval, job initiation, budgetary analysis, budget tracking, and subcontractor contracting and management. Rob has also served as technical support for numerous vapor intrusion including soil gas, sub-slab, indoor air sampling and mitigation. As the Regional Director for EnviroForensics, Rob maintains momentum and resources for Wisconsin projects.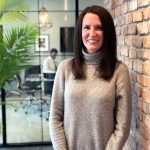 Dru Shields has over 10 years of experience helping numerous business and property owners facing regulatory action, navigate and manage their environmental liability. Dru has vast experience in assisting dry cleaners in securing funding for their environmental cleanups through historical insurance policies. Dru is a member of numerous drycleaning associations in addition to serving on the Midwest Drycleaning and Laundry Institute (MWDLI) advisory council and on the Drycleaning & Laundry Institute Board (DLI) as an Allied Trade District Committee Member.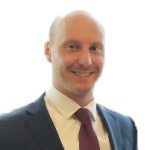 Ethan Geis is a member of the real estate and corporate teams at Davis|Kuelthau. He regularly represents businesses, investors, and management in a wide range of capacities, including development, financing, leasing, and acquisition and disposition of properties. His clients are engaged in projects ranging from office, industrial, retail, to multi-family. Ethan also counsels both well-established businesses and start-ups with regard to entity selection and formation, governance, regulatory compliance, crisis and succession planning, and commercial contract drafting. Ethan invests the time to understand his clients' business plans and the industries in which they operate so that he can tailor cost-effective solutions to each client's defined objectives. He uses his experience as a former litigator to help anticipate and avoid potential conflicts for his clients proactively.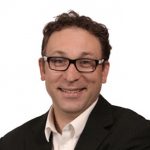 Andrew Skwierawski has over 12 years of legal experience. He combines that with a background as a veteran software developer and small business owner with his technical and scientific-focused law practice that includes environmental litigation, e-discovery, complex commercial disputes and municipal compliance. Andy's environmental litigation work for Davis|Kuelthau has included representing manufacturers, property owners, farmers and environmental organizations. Andy represents drycleaners at dozens of sites across the State to address historical site contamination with the Wisconsin DNR as well as resolving insurance coverage disputes with their insurers.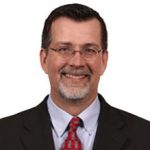 Ted Warpinski has over 30 years of experience working on a wide variety of environmental and litigation cases across Wisconsin. From the early years of Superfund litigation on sites like the Fadrowski Drum Disposal Site in Franklin, Wisconsin and the Moss-American Site in Milwaukee, Ted has been immersed in both the legal and technical aspects of environmental law. Ted's litigation practice has grown to include environmental nuisance claims and toxic tort litigation, contract and property disputes, construction defects, insurance coverage litigation and enforcement actions. Ted also works very closely with the firm's real estate and development lawyers handling due diligence investigations and environmental permitting. His experience includes addressing real estate deals that involve brownfield issues, where the risk of liability for historical contamination is a major consideration. Ted's experience allows him to assist the Davis|Kuelthau team with understanding and managing these risks.