ROGER COHEN, DUE DILIGENCE MANAGER AT ENVIROFORENSICS, IS AN EXPERT IN REAL ESTATE DUE DILIGENCE AND IS ON THE COMMITTEE WORKING TO CREATE THE NEXT ASTM STANDARD PRACTICE FOR ENVIRONMENTAL SITE ASSESSMENTS: PHASE I ENVIRONMENTAL SITE ASSESSMENT PROCESS (E1527). LEARN MORE ABOUT THE NEW ASTM STANDARD AND GET ROGER'S TIPS FOR CONDUCTING REAL ESTATE DUE DILIGENCE AND TRANSACTIONS.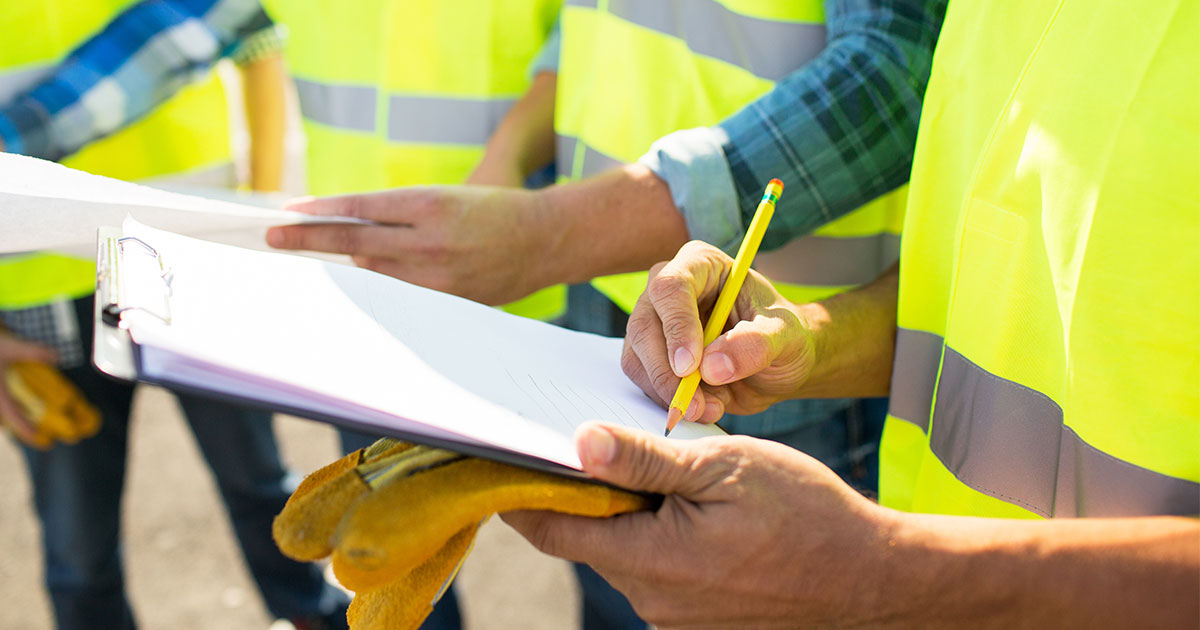 BY: ROGER COHEN
Real estate due diligence is a formal process that assesses real estate for the potential risk of environmental contamination. Due diligence is conducted to understand the environmental conditions and prior uses of the property in order to reduce environmental liability and risk. Understanding these conditions allows a buyer to evaluate potential limitation, liabilities, and risk associated with the property and reduces environmental liabilities under CERCLA. Standards for conducting due diligence are set forth by the Environmental Protection Agency (EPA). The standards and practices described in the ASTM E1527 Standard are designed to constitute all appropriate inquiries as defined in 42 U.S.C §9601(35)(B)
WHAT IS THE ASTM?
ASTM is the abbreviation for American Society for Testing and Materials and is an international standards organization that develops and publishes voluntary consensus technical standards for materials, products, systems, and services across a variety of business sectors. ASTM has technical committees dedicated to environmental standards, and they have published hundreds of standards to promote environmental safety in areas ranging from improved environmental assessment processes to enhanced waste management and recycling programs.
ASTM due diligence standards are important because they provide consultants and regulatory agencies agreed-upon terms and best practices. For real estate transactions, ASTM E1527 defines the procedures required to perform a Phase I Environmental Site Assessment (ESA) that satisfies all appropriate inquiries under the Brownfields Amendments, allowing users of the report to qualify for limitations on the CERCLA liability.
WHAT WILL THE NEW E50.02 ASTM STANDARDS INCLUDE?
ASTM revises and updates technical standards to ensure the latest research and regulatory requirements are integrated into the standard technical practices and processes.
Roger Cohen, EnviroForensics Real Estate Due Diligence Manager, recently joined ASTM's subcommittee E50.02 focused on Environmental Assessment, Risk Management, and Corrective Action. The first task he supported was the latest update and revision of ASTM E1527 Standard Practice for Environmental Site Assessments: Phase I Environmental Site Assessment Process. The standards are updated and revised every eight years with the new technical standard coming out in 2021. The updated standards are submitted to them and then approved so environmental consultants can follow the latest guidelines put forth by experts in the industry.
These new technical standards will include language around Per- and Polyfluoroalkyl Substances (PFAS) and other emerging contaminants, which is new compared to the previous version, however, it doesn't necessarily change how they will be handled. For example, PFAS are not widely regulated in the United States right now, and for a potential contamination to be considered a recognized environmental condition (REC), it must be regulated either by the EPA or the State government. Therefore, depending on the state, PFAS may not be considered a REC. As technical understandings advance, the revised ASTM technical standards will help reduce current ambiguity around emerging contaminants as RECs for environmental consultants.
PRO TIPS FROM OUR REAL ESTATE DUE DILIGENCE MANAGER
1. What things do people need to know before they do a Phase I ESA?
The environmental investigation is a key part of commercial/industrial property transfer. Buyers should incorporate budget and time into their preparations to perform the Phase I ESA and, if necessary, further investigation on a property, to ensure they have protections against environmental liability in place prior to a transfer of the property deed. Environmental issues can be frustrating for a buyer, adding additional costs or slowing down the property transfer and future redevelopment of a Site. But the process is there to protect the buyer. Environmental issues are high-liability, with environmental investigation and remediation expenses frequently costing more than a million dollars. While the environmental investigation costs are often minimal in comparison to the amounts involved in a property transfer, it is essential that the due diligence be performed thoroughly and that, if necessary, additional legal protections obtained. The Environmental Professional should be able to assist in the process and work with the buyer's lender(s), attorney(s), and state and federal regulatory agencies to help facilitate the property transfer while ensuring buyer protections are in place.
Read our blog to learn more about Phase I and Phase II ESA.
2. What steps should someone take before starting a Phase I ESA?
It is important that a buyer have an Environmental Professional that they trust who will help them through the due diligence process. Plan enough time to ensure due diligence is performed prior to obtaining the deed for a property. Your Environmental Professional should be able to provide you with additional information regarding the property based on a general review of the property's history and the history of land use in the general vicinity of the Site.
3. How long is a Phase I ESA good for?
In order to receive environmental liability protections, the interviews, database reviews, lien search, visual inspection of the property, and the declaration by the environmental professional all have be have been conducted within 180 days of the date of purchase. The Phase I ESA Report is good for 1 year; however, if any of the above sections are over 180 days old then the user will not be granted the liability protections afforded by the due diligence process.
4. When in the real estate transaction process should a buyer conduct a Phase I ESA?
A buy should ensure they have a valid Phase I ESA prior to the deed transfer of the property.
5. Do you have any advice or next steps for people considering a Phase I ESA?
Buyers should understand that a Phase I ESA is a comprehensive process, with reports incorporating large quantities of data. It takes time to accumulate and process the data, and there can be delays related to access to the Site or responses from government agencies that are queried as part of the interview process. COVID-19 has also caused delays and additional considerations, as access has been limited to many businesses and the response time for records requests has increased. I recommend that potential purchasers of commercial/industrial properties plan for the Phase I ESA as part of the buying process. Talk with your environmental professional up front regarding the property. They should be able to provide you general expectations based on the site's current use and the usage and history of the surrounding area.
6. What should a buyer be on the lookout for?
Buyers should be aware that certain types of properties are at much greater risk of causing environmental impacts, such as gasoline stations, dry cleaners, and industrial facilities. Ask your environmental professional at the beginning of the process if they have any concerns and understand the risk tolerance of your financial institution.
7. What should a buyer do if a Phase I ESA turns up RECs?
Take a deep breath and do not panic. The point of the Phase I ESA is to identify potential petroleum and/or hazardous chemical impacts to avoid future liability for a buyer. Talk with your environmental professional, your lawyer, and your financial institution to determine what next steps need to be taken in order to ensure your liability protections are in place and to determine if the potential impacts will have an impact on the buyer's proposed use of the property. Sometimes nothing needs to be done, sometimes a subsurface investigation needs to be performed, and sometimes you need to get creative to find solutions to satisfy your lender and possibly regulatory agencies. Your environmental professional can help you to understand the risk involved and provide you with next steps if needed.
Learn more about our real estate due diligence services
---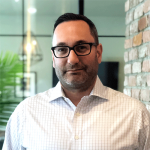 Roger Cohen, LPG, Manager of Real Estate Due Diligence
Roger Cohen has 10+ years of environmental consulting experience specializing in environmental and real estate due diligence, site investigation, and remediation. Roger has worked on varying projects including performing investigation and remediation of sites impacted with petroleum and chlorinated contaminants, metals, and pesticides and herbicides to industrial hygiene impacts such as asbestos, lead-based paint, and mold. He has facilitated regulatory closure and redevelopment of Sites across Indiana through the IDEM VRP, State Cleanup, LUST, RCRA, CERCLA and Brownfields programs.
Roger works with banks, real estate developers, and local and state government officials to evaluate environmental risk, determine pathways to redevelopment, and assist in finding alternative funding sources such as historical insurance policies, tax credits, federal and local Brownfield grants, and state trust funds.