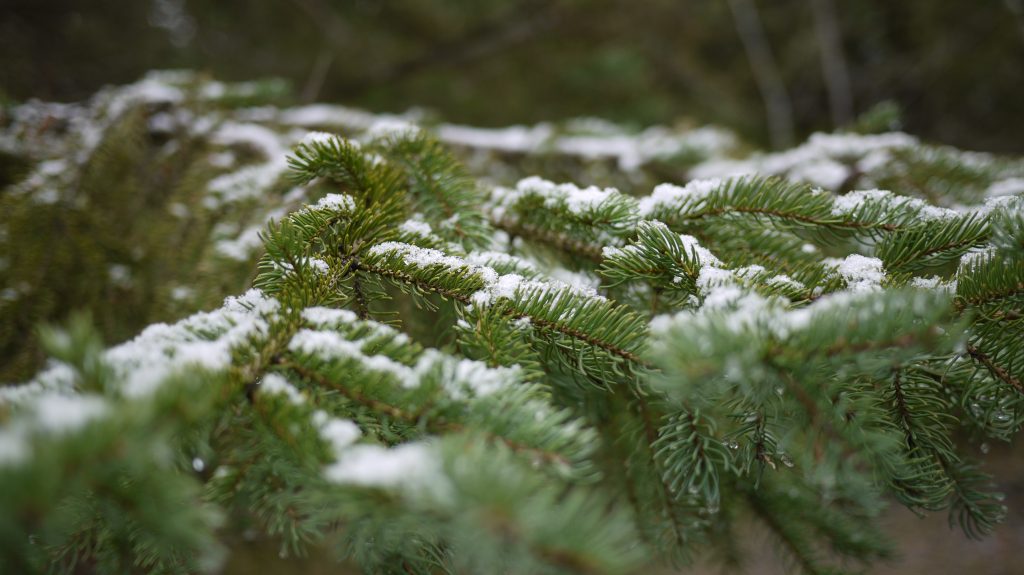 Gone are long, sunburned work days in the field. They have been mercilessly, cruelly replaced by short and grey days of shivering in insulated overalls while coaxing a few more readings from a dying PID's dimly lit screen. Site-specific Health & Safety Plans no longer warn of dangers associated with heat stroke and wasp nests; but rather, frostbite, hypothermia and slick ice. Remediation system trailers have become refuge from the cold…places to steal periodic warmth from motorized equipment as it whines and screams to keep it for itself.
Winter-time O&M visits are many times fraught with troubles directly associated with seasonally cold temperatures, which threaten to shut our systems down. Although we are not unaccustomed to handling system down-time due to mechanical fault, the problem in winter becomes a matter of restarting. Most commonly, water recovery tanks freeze solid. Special design and O&M considerations are often called for in colder climate regions where winter temperatures average below freezing. The degree to which these measures are necessary is dependent upon the winter severity in the region where the system is required to function. For example, in mid-latitude North American states such as Kentucky or Tennessee, nighttime freezing temperatures are common during winter months, but average daytime temperatures may hover near or above freezing. In these types of areas, a layer of insulation in the system building or trailer walls may be necessary. Coupled with warmth emanating from operating remediation equipment, this is enough to ensure operable temperatures. In more northern areas, auxiliary heaters will be necessary. In extreme cold areas, remediation system are many times shut down entirely for winter to avoid the losing battle of keeping systems up and running.
There are other measures that can be taken to help make wintertime O&M visits a bit less miserable:
Make sure that you know exactly where system wells are located. Drive a stake or flag or collect precise GPS coordinates to make sure that you can find them once snow falls.
Replace gaskets in well vaults before winter sets in to help keep water out that will be solid blocks of ice when you return on a bitter cold day.
System well vaults that are located in parking lots or streets will likely be repeatedly subject to snow plow blades. Make sure that well pads and vaults are in good condition with no vertical lips or protrusions that may catch the edge of a snow plow blade. There are ways of installing well pads that can help with this. Most cold-weather drillers know how.
System equipment itself should be maintained more frequently during winter to keep bearing grease fresh, filters clear and pump diaphragms in good shape. Malfunctions in this equipment will be the end of your remediation season.
It is common that remediation work is performed by consultants or contractors based on an assumption that contaminant mass removal will continue non-stop during seasonal changes. Any interruptions to that may mean significantly extended remediation time-frames and budgetary repercussions. The cold, harsh reality is that winter is here and remediation systems need to be prepared. Focus, however, on the warmth of the cup of coffee that you will be offered you as you are congratulated on reaching remedial objectives on time and on budget.
---
About the author:

Environmental Expert
Jeff Carnahan, L.P.G.
866-888-7911
jcarnahan@enviroforensics.com
Jeffrey Carnahan is a Vice President and the Director of Technical Services at EnviroForensics, Mr. Carnahan holds a M.S. in Geology and is a Licensed Professional Geologist (LPG) with 17 years of environmental consulting and remediation experience. Mr. Carnahan's expertise has focused on the investigation and interpretation of subsurface releases of hazardous substances for the purpose of evaluating and controlling the risk and cost implications to his clients. While managing sites ranging in size from retail gas stations and dry cleaners to large manufacturing facilities, Mr. Carnahan has amassed extensive experience working with releases of chlorinated solvents within voluntary and enforcement cleanup programs for various State agencies and the U.S. EPA. In his role as Director of Technical Services, Mr. Carnahan leads, supports and encourages the entire EnviroForensics team of experts as they guide their clients through the process of turning environmental liabilities to assets.
---
EnviroForensics is an environmental engineering firm specializing in soil and groundwater investigation and remediation and vapor intrusion assessment and mitigation. EnviroForensics has all have the tools available to us to perform the highest caliber science in the market today, which allows designing and implementing clever, innovative and effective solutions to PCE and TCE contamination. EnviroForensics® has pioneered and perfected the utilization of Comprehensive General Liability insurance policies as a resource to pay for the high costs associated with soil and groundwater investigations, remediations, and legal defense.