NORTHERN MIDWEST REGIONAL DIRECTOR, ROB HOVERMAN, PG, EXCITED TO LEAD CHAMBER AND CONTINUE TO SERVE AS AN ENVIRONMENTAL RESOURCE FOR THE WAUKESHA COMMUNITY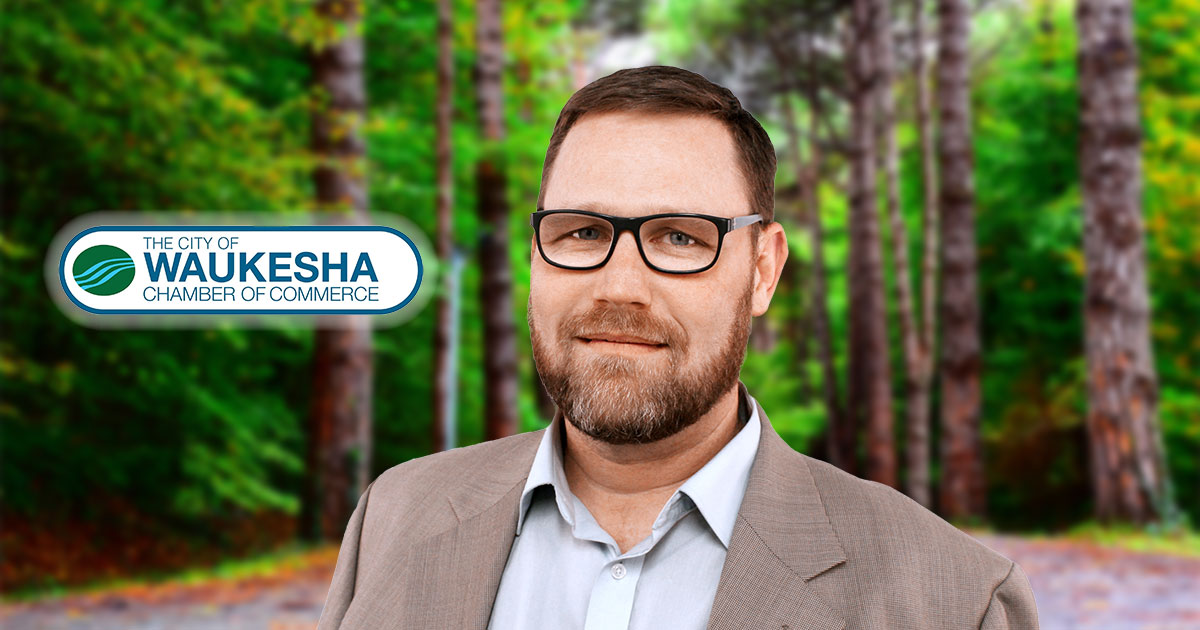 Northern Midwest Regional Directory, Rob Hoverman, PG has officially assumed the role of president to the Waukesha Chamber of Commerce's Board of Directors. He will be responsible for calling and directing meetings with focus on the Chamber's efforts toward completing its non-profit status in 2021. The Waukesha Chamber of Commerce provides resources, support and collaboration opportunities for their community of businesses to further their vision of fostering a vibrant and desirable community to live, learn, work and play.
"I am excited to continue outreach with my workplace community for the Chamber, bring businesses together for continued growth, and to support Waukesha on the whole," says Rob Hoverman, PG, Northern Midwest Regional Director of EnviroForensics. Hoverman first became involved with the Waukesha Chamber of Commerce as a member in 2019, although the EnviroForensics' Northern Midwest Regional office has been located in Waukesha since 2012. Hoverman's passion for community involvement will be an asset to all chamber members with similar professional goals, and the community as a whole. By sharing his knowledge and experience as a professional geologist in the environmental services sector the Chamber and business community will benefit. Hoverman also serves as a board member for the Wisconsin Fabricare Institute (WFI) supporting the drycleaning industry.
Learn more about Rob Hoverman and his experience with turning environmental liabilities into assets.