EnviroForensics' Director of Brownfields and AgriBusiness, Morgan Saltsgiver LPG, and Account Executive, Joe Miller, share insights from the 2019 IACC Annual Conference.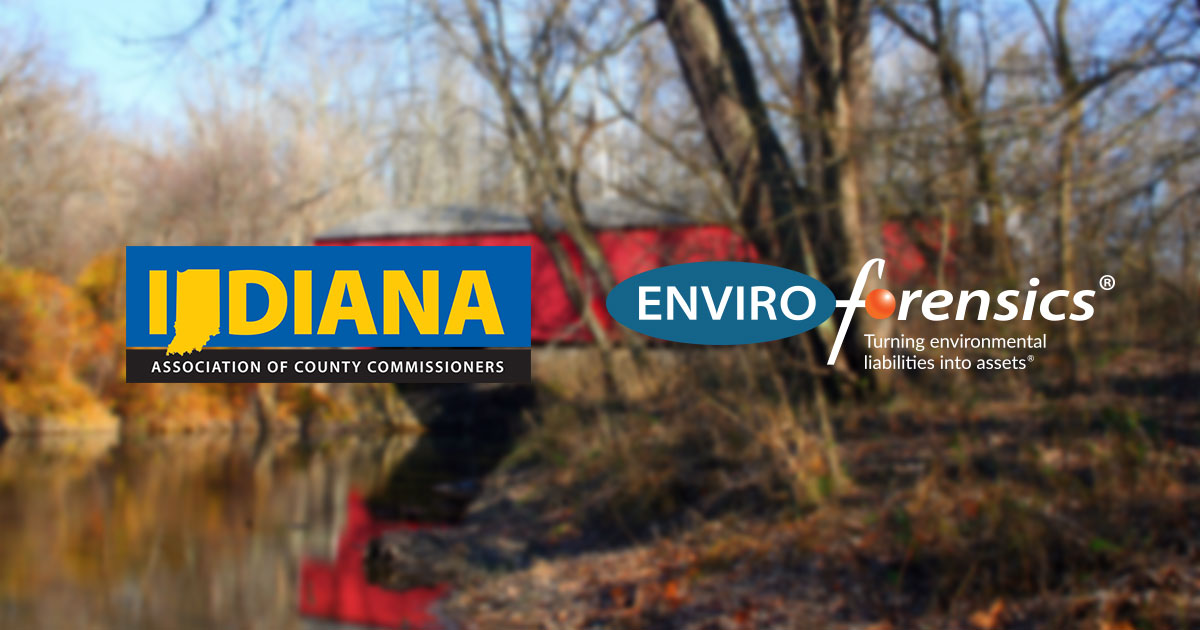 We were pleased to attend the 2019 Indiana Association of County Commissioners (IACC) Annual Conference in Indianapolis, Indiana. As a part of the Indiana State Code, each county has three elected commissioners who oversee the operation of public services from emergency services to infrastructure projects within their county. The IACC is a non-profit organization that provides education, leadership support, and advocacy for County Commissioners to strengthen their connections throughout the state.
300 county officials gathered in Indianapolis for the three-day event that featured speeches from Indiana State lawmakers and IACC's main legislative advocate to presentations put on by public and private partners covering important topics like cybersecurity, economic development, and jail distress, and discussion sessions on veterans affairs, green energy, and road safety. There were also multiple opportunities for commissioners, county councilors, and vendors to network and build stronger relationships.
The Value of the IACC Annual Conference
County officials made the most of their downtime at this event. If they weren't in a presentation room or breakout session, they were out in the exhibit hall pressing the flesh and networking with vendors and other county workers. There was a sense of common cause among the group. Discussions centered around important issues like wastewater infrastructure, environmental contamination, blighted properties, and other problems that all communities face. The conference was a great place for community leaders to share their own stories and take away some new ideas with which to improve their hometowns. It was also beneficial for the vendors in attendance to get some facetime with potential community partners. We had the opportunity to talk to a few county leaders about properties in their communities with potential environmental issues, share our expertise, and provide next-step recommendations.

It was great to see so many people from small and large communities across the state come together to share their stories and information. In Indiana, there are counties with such disparate populations that the county board of commissioners is their most important local government apparatus. For those communities, the IACC is an incredibly valuable resource in providing legislative clout and a group of like-minded peers who want the best for their constituents.
It was nice to meet new potential partners, catch up with acquaintances from years past, and learn more about how we can all support each other to make our state a better place to live.
If you want to learn more about the IACC or become a member, visit their website.
---
Morgan Saltsgiver, LPG, Director of Brownfields and AgriBusiness
Morgan Saltsgiver is a Licensed Professional Geologist (LPG) with fifteen years of experience in the environmental industry specializing in providing Agribusiness, Brownfields development, and traditional environmental consulting services to her clients. Her educational background in geology provides a strong basis for geological and hydrogeological interpretations of contaminant migration through subsurface media and the development of conceptual site models used to develop the path forward towards closure for each project site. She assists her clients with finding and using alternative funding sources for their environmental issues, including historical insurance policies, federal and local Brownfields grants, and state trust funds.
Saltsgiver maintains a working rapport with project managers at the IDEM, the California RWQCBs, the Kentucky DEP, the Texas CEQ, the Virginian DEQ, and the US EPA and all other project stakeholders to facilitate productive cooperation and momentum on her projects. She manages the technical and business aspects of projects and has extensive experience evaluating and remediating agricultural chemical, petroleum, chlorinated solvent, and PCB releases at sites across the United States.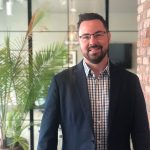 Joe Miller, Account Executive
Joe Miller brings 15+ years of account management and environmental due diligence experience. He is a licensed mitigator and understands the technical aspects of contaminated sites as well as the associated business liabilities. As an Account Executive, Miller conducts preliminary assessments to help determine if historical coverage can be a funding option and provides proven solutions to private business owners including dry cleaners, small-large manufacturing facilities, municipalities, and redevelopment coalitions.