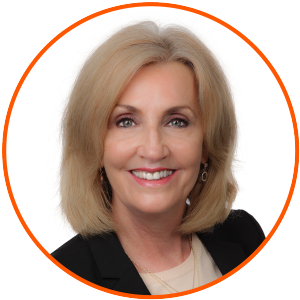 By Nancy Shields
President, EnviroForensics®
The calendar has turned to 2018: there is so much to look back on with pride and so much to be excited about in the coming year! Over the years, our team has grown in size and expertise, our revenue goals have gotten increasingly more ambitious, and our office space larger. But, at least one thing remains the same and will continue to be a guiding force in our success: our culture of making a difference.
"Many CEO's and other leaders tell me about their plans to give back and volunteer after retirement. I tell them, while in your present position you probably have more influence and the ability to help than you ever will." –Patrick Lencioni
Patrick Lencioni, the author of The Advantage and several other great books for business hit the nail on the head here. I also think it is important to point out that his words apply to everyone within an organization. I believe that most people want to give back, but may feel like they don't have enough time to do so because of time commitments associated with their careers. Some people spend a significant part of their working lives anticipating a time when they'll be able to devote themselves to their favorite causes during retirement. At EnviroForensics®, we take the approach to encourage our employees to make a difference each and every day.
We encourage team members to bring their favorite charities to work and organize regular philanthropic pursuits like our lunch packing for the Pourhouse, our Coat and Supply Drive for the Hoosier Veterans Assistance Foundation (HVAF), our monthly coffee charity, or the number of fundraising events we host for Water for Empowerment each year. But, on days that we aren't directly giving to a charitable organization, we are still striving to be the heroes in our clients' lives. One very important and basic premise is to simply live our company's Core Values and act as heroes for each other. One of those values is to "Rely on Each Other's Strengths". To us this means also being there for one another, mentoring from our particular strength, and allowing other team members to mentor us as well. It's hard to find something more fulfilling than helping someone else grow and develop in their career, especially when they will spend so many hours of their lives at work.
We are a business – so our clients are the focus and those clients would not be able to manage their environmental liabilities without us. However, the same goes for our individual team members who rely on each other to navigate and accomplish the complex tasks often found in each of our projects.
All of our teams make a difference:
field professionals take care of the work on the ground often working long hours in extremely uncomfortable weather conditions to accomplish company and client goals;
engineers figure out logistics for mechanical remediation applications;
geologists examine the extent of contamination in the subsurface and/or biological/chemical remediation applications, and help the team understand the geological conditions in the area surrounding the work site;
Vapor Intrusion (VI) team members provide expert assessment and direction regarding potential vapor intrusion scenarios and mitigation procedures;
project managers push the projects and orchestrate all of the moving parts and pieces related to field events, deliverables, and managing resources;
senior project managers continually coordinate client goals and objectives with other project stakeholder demands and sensitivities;
sales and marketing teams play a big role in client relationships;
and every company has the unsung group of heroes who man the phones, fill the copy machines, manage the money and the general office environment.
Every part of the team is vital to the success of our projects and the company as a whole. We work hard to assure that our company culture works towards making a huge difference in the client's life.
Environmental cleanups can cost millions of dollars and take years to complete. We are committed to helping our clients avoid certain financial ruin by finding their historical insurance assets and pushing for the most thorough and timely remediation plan. Like I said earlier, this does not happen without the concerted efforts of each individual on the team working towards the same goal to make a difference in someone's life. We know that we're doing important work for deserving people and that will continue to guide us to even more success in the coming year!