Long Term Stewardship, or LTS, is the most recent hot topic in the business of environmental claims, and understanding it is extremely important for constraining long-tail cleanup costs. In site cleanup and closure strategies that focus on risk-based concepts, the elimination of human health pathways is the determining factor for closure.  Often, closure plans include intentions to manage exposure through a series of institutional controls designed to limit future land use, although no provisions are in place to ensure that they are maintained following regulatory closure. Recent developments in environmental policy at the State and Federal regulatory levels are promoting the creation of guidelines requiring the need for specific LTS plans describing the monitoring and assessment activities to be performed.  Due to the potential for extremely long time periods over which LTS must be performed, the associated costs are high.  High enough, frequently, that monetary decisions are made to remove a larger amount of contamination during initial cleanup activities to limit the breadth or length of LTS requirements. With increased regulation of post-closure LTS activities, it has become, and will remain, extremely important to quantify LTS costs prior to finalizing remedial strategies.
Two recent industry events provided a special emphasis on this issue, as business owners, regulators, environmental consultants and insurance carriers attempt to fully understand how to quantify and evaluate the impact of LTS costs.  This evaluation is extremely important during the planning stages of site cleanup activities. The 2015 Annual Conference of the Federation of Environmental and Toxic Tort Issues (FETTI), held October 7-9, 2015, invited four environmental industry experts to discuss the issue. Attorney David R. Gillay (Barnes & Thornburg) presented legal considerations, Theresa Evanson (WDNR Remediation & Redevelopment) presented some challenges faced while exploring LTS issues in Wisconsin, Sherri Estes (U.S. EPA) discussed the Federal perspective, and Jeff Carnahan (EnviroForensics) presented a detailed analysis of how LTS costs and active remediation costs are balanced during remedial planning.
A seminar presented on October 22, 2015 by the Midwestern States Environmental Consultants Association (MSECA) also focused on LTS issues.  Representatives from the Indiana Department of Environmental Management and the U.S. EPA were on hand to present information and lead LTS discussions. The message delivered by the agency representatives was that LTS requirements will definitely be regulated in the near future, both at the State and the Federal level.  As presented in another case study by Jeff Carnahan, there are many times where larger upfront capital expenditures, in the form of active remediation, will reduce overall project costs and shorten timeframes when upcoming LTS requirements are considered.
---
About the Author: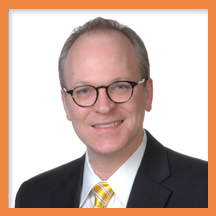 Jeff Carnahan, L.P.G.
Vice President, Chief Technical Officer
866-888-7911
jcarnahan@enviroforensics.com
Jeff Carnahan is a Licensed Professional Geologist (LPG) with over 17 years of environmental consulting and remediation experience.  Mr. Carnahan's expertise has focused on the investigation and interpretation of subsurface releases of hazardous substances for the purpose of evaluating and controlling the risk and cost implications to his clients.  While managing sites ranging in size from retail gas stations and dry cleaners to large manufacturing facilities, Mr. Carnahan has amassed extensive experience working with releases of chlorinated solvents within voluntary and enforcement cleanup programs for various State agencies and the U.S. EPA. Throughout his career Mr. Carnahan has provided technical support to the legal community regarding the cause, origin, transport and potential cost of environmental releases. Additionally, Mr. Carnahan has over 13 years of experience in the investigation and mitigation of vapor intrusion issues and leads the VI Assessment Team at EnviroForensics. His experience and insight make Mr. Carnahan uniquely qualified to advise his clients on potential environmental liability issues and cost implications.