EnviroForensics' Senior Engineer, Collin Martin, PE, CHMM, shares some insights from the 35th Annual AEHS Foundation Soils, Sediments, Water, and Energy East Coast Conference.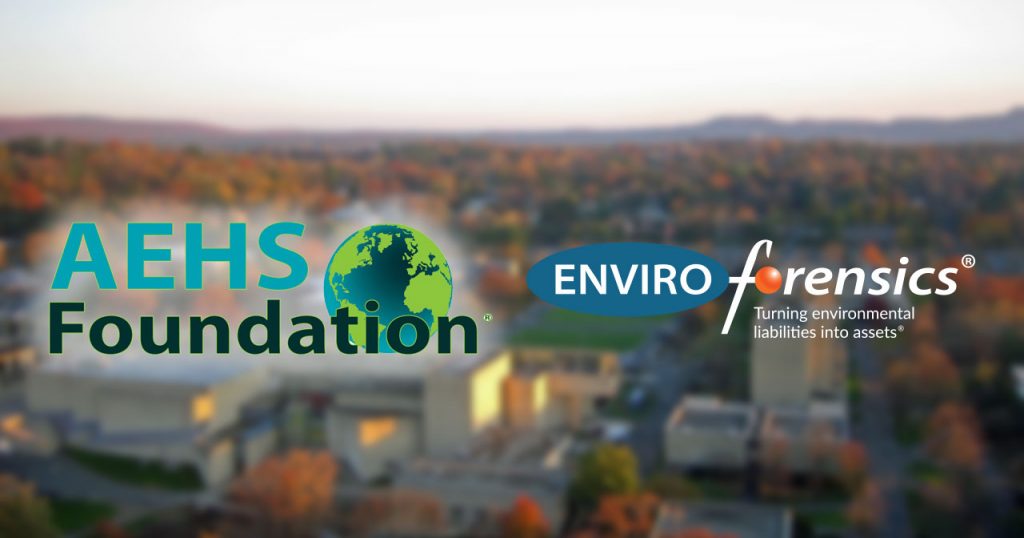 We had the opportunity to attend and present at this year's Association of Environmental Health & Sciences (AEHS) Foundation Soils, Sediments, Water, and Energy East Coast Conference in Amherst, Massachusetts. The AEHS Foundation is a non-profit organization founded in 1990 to facilitate communication and foster cooperation among professionals concerned with the challenge of soil, sediment, and water assessment, cleanup, and protection. They focus on helping the international community adopt and maintain environmental sound and sustainable practices.
The conference itself dealt with site investigation, remediation, risk assessment, sustainability approaches, and cutting edge technology from the environmental consulting industry. It was jam-packed with technical presentations, exhibits, and workshops from all the leading consulting and regulatory bodies in the environmental field.
Insights on the emergence of PFAS and PFOS
We sat in on a three-hour session specifically dealing with PFAS (per- and polyfluoroalkyl substances). These man-made chemicals have been top of mind in the environmental field because they were so widely used between the1940s through the early 2000s, and there is evidence that exposure to them may cause adverse effects in humans like low infant birth weights, immune system impacts, and cancer. Perhaps the biggest challenge PFAS presents is their persistent nature; they don't break down and they can accumulate over time.
The session we attended talked about new regulatory guidance, release investigation, and remedial approaches to PFAS. It was intriguing to see how new compound modeling techniques combined with standard conceptual site model evaluations are opening a new path to source area identification for the challenges we will face with this emerging contaminant.
Presenting research and key findings to our peers
We also had the opportunity to share our own research and findings with our peers in the environmental field. We presented a poster entitled "Using soil gas concentration mapping to predict soil vapor extraction radius of influence variances and optimize remedial system design."
Soil Vapor Extraction (SVE) is one of the most commonly used technologies for the remediation of unconsolidated soils impacted by chlorinated volatile organic compounds (cVOCs). Even with a lot of data, an SVE system can run into unforeseen problems. Our objective was to see if the key to filling some of these data gaps was through soil concentration mapping.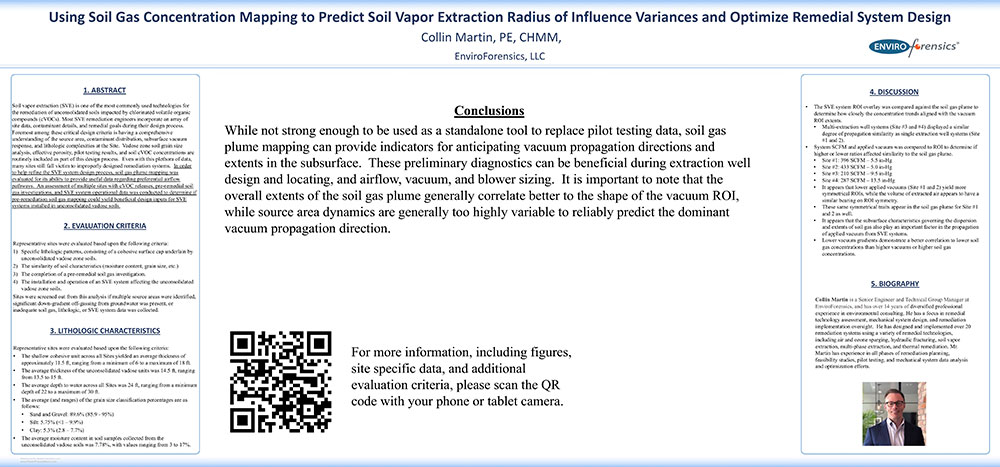 Along with presenting our findings, we also pioneered a new format of scientific posters. Our poster featured a more concise, condensed presentation of our findings with a QR code to a webpage that offered a deeper dive into the data. At conferences like AEHS, there can be hundreds of posters displaying seemingly endless amounts of data. Our poster addresses the main findings of our study, gives the conference attendees an opportunity to look into the underlying data sets at their leisure, and affords them more time to see other posters.
Continuing education and affirming remediation methods
It is our objective as scientists to have curiosity and be relentless in our pursuit of verifiable truths. We attend events like this to gain new perspectives on ongoing and emerging remedial challenges and affirm our own understanding of standard remedial planning practices. In this regard, a conference like AEHS is a net positive to both EnviroForensics and the entire environmental industry.
Learn more about the AEHS Foundation. Visit
aehsfoundation.org
.
---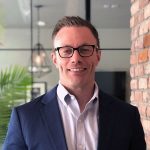 Collin Martin, PE, CHMM
Collin Martin is a Senior Engineer and Technical Group Manager at EnviroForensics, and has over 14 years of diversified professional experience in environmental consulting. He has a focus on remedial technology assessment, mechanical system design, and remediation implementation oversight. He has designed and implemented over 20 remediation systems using a variety of remedial technologies, including air and ozone sparging, hydraulic fracturing, soil vapor extraction, multi-phase extraction, and thermal remediation. Mr. Martin has experience in all phases of remediation planning, feasibility studies, pilot testing, and mechanical system data analysis and optimization efforts.