EnviroForensics' Account Executive, John Neu, and PolicyFind's Director of Operations, Kristen Brown, share insights from the 2019 MCA Education and Annual Meeting.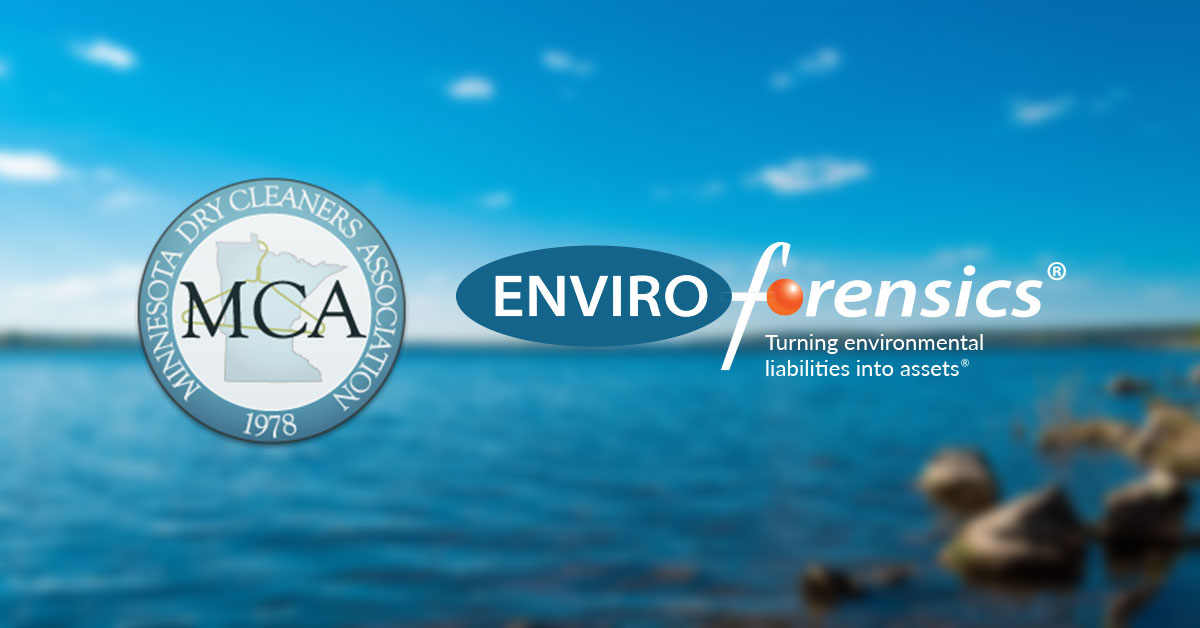 EnviroForensics' John Neu and PolicyFind's Kristen Brown were pleased to attend the Minnesota Dry Cleaners Association's Education and Annual Meeting, Unity of the Industry. The Minnesota Cleaners Association (MCA) has existed for 30 years and serves the dry cleaning industry and its customers.
The MCA annual meeting was packed with information about the industry and had a dynamic lineup of speakers, including Dennis Schmitt, President of DLI; Sherry Munyon, MCA Lobbyist; Nathan Landwehr, Minnesota Technical Assistance Program; and us, John Neu of EnviroForensics, and Kristen Brown of PolicyFind.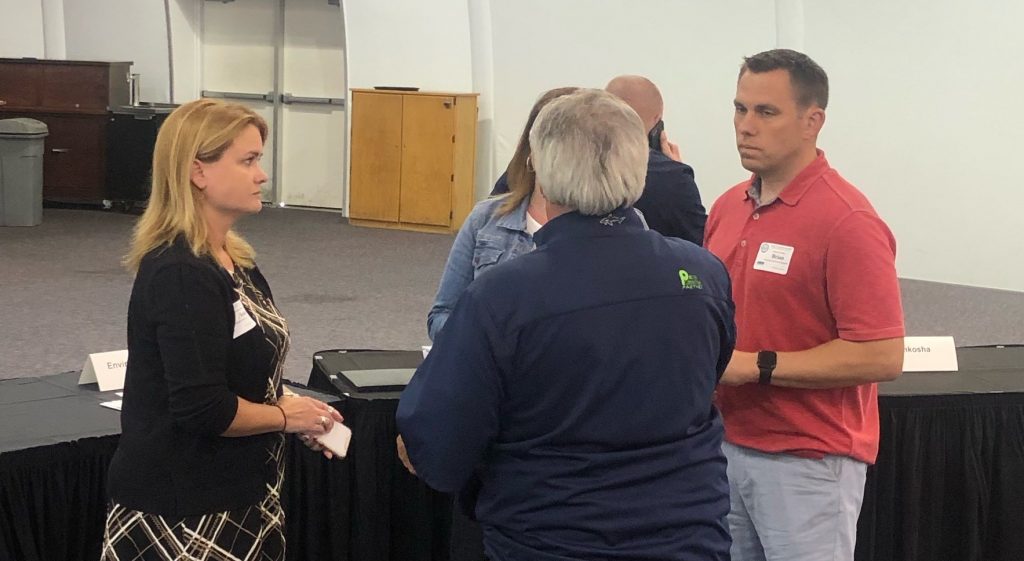 Annual Meeting Overview
The educational event kicked off with Keynote Speaker, Drycleaning & Laundry Institute (DLI) President Dennis Schmitt. Mr. Schmitt shared with the audience the organization's deep-rooted history in the drycleaning industry. DLI has been the premier international trade association for garment care professionals since 1883 and represents over 10,000 retail drycleaners in the United States alone. Mr. Schmitt, in his presentation, Unity of the Industry touted the importance of providing ongoing educational opportunities, working together, and providing a clear message and outreach through social media outlets.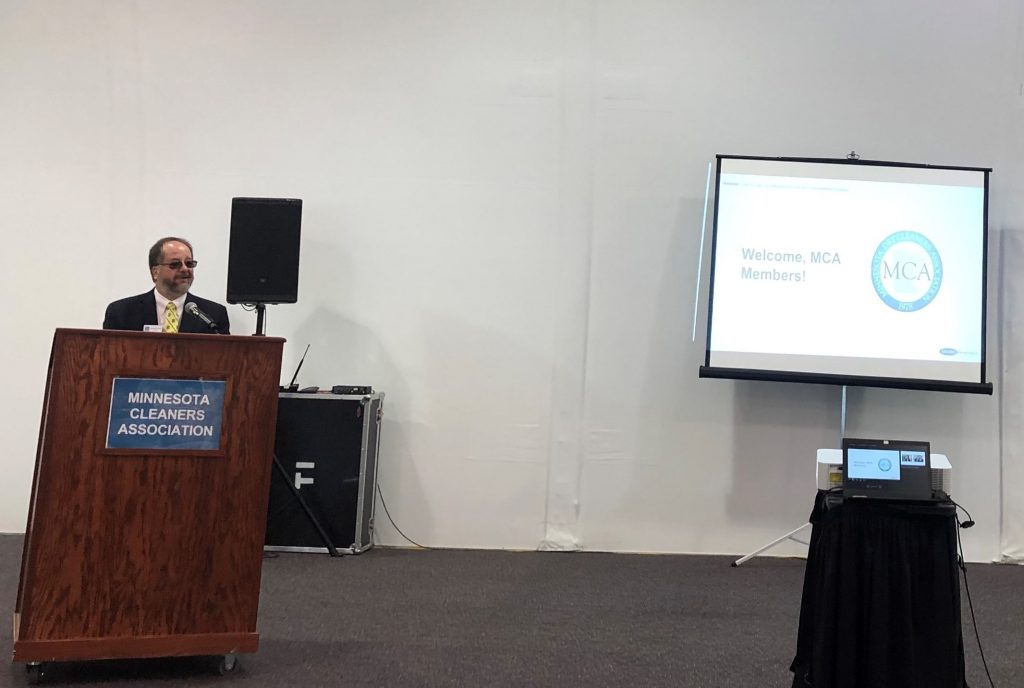 Sherry Munyon is a Lobbyist for the MCA and spoke next at the annual meeting. Ms. Munyon shared her expertise regarding legislative processes and procedures and explained how recent legislation impacting the Minnesota Drycleaner Fund passed and what it means for dry cleaners in the state.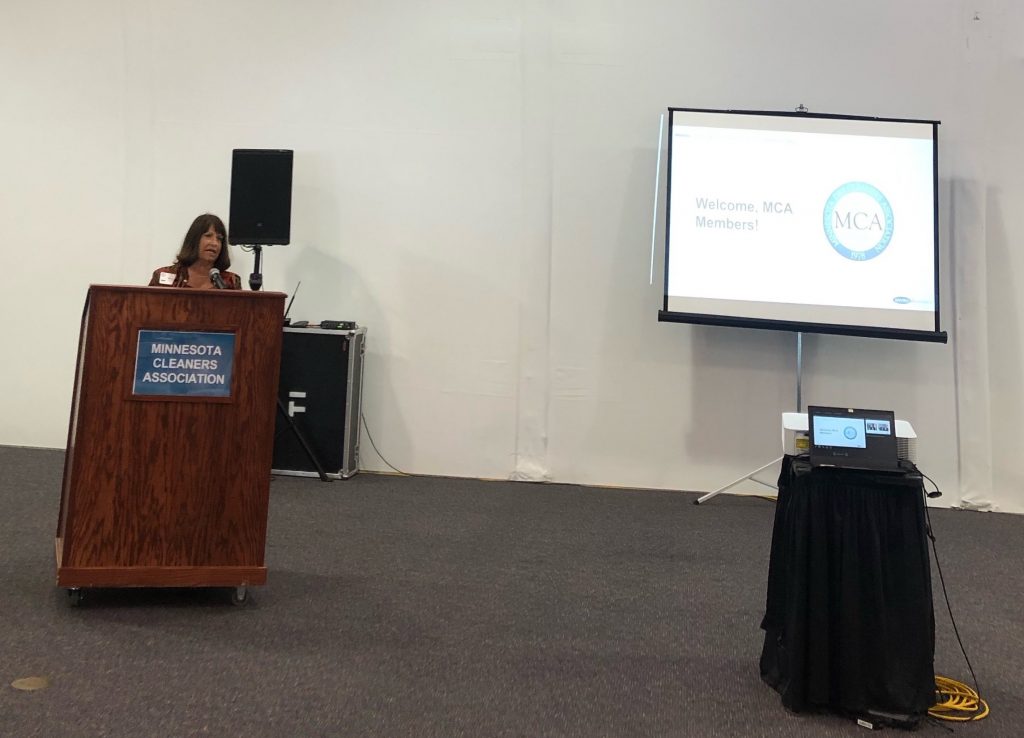 We, EnviroForensics and PolicyFind, addressed the group and shared a presentation about investigating and remediating environmental contamination. We shared information about Insurance Archeology and the potential of finding funds through old insurance policies to pay for investigation, remediation, and legal fees.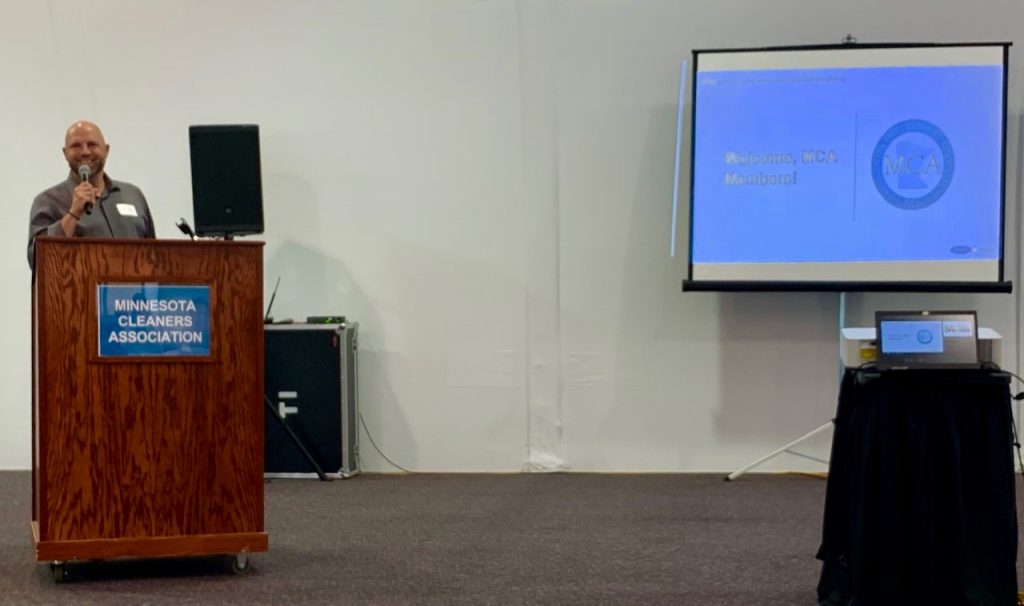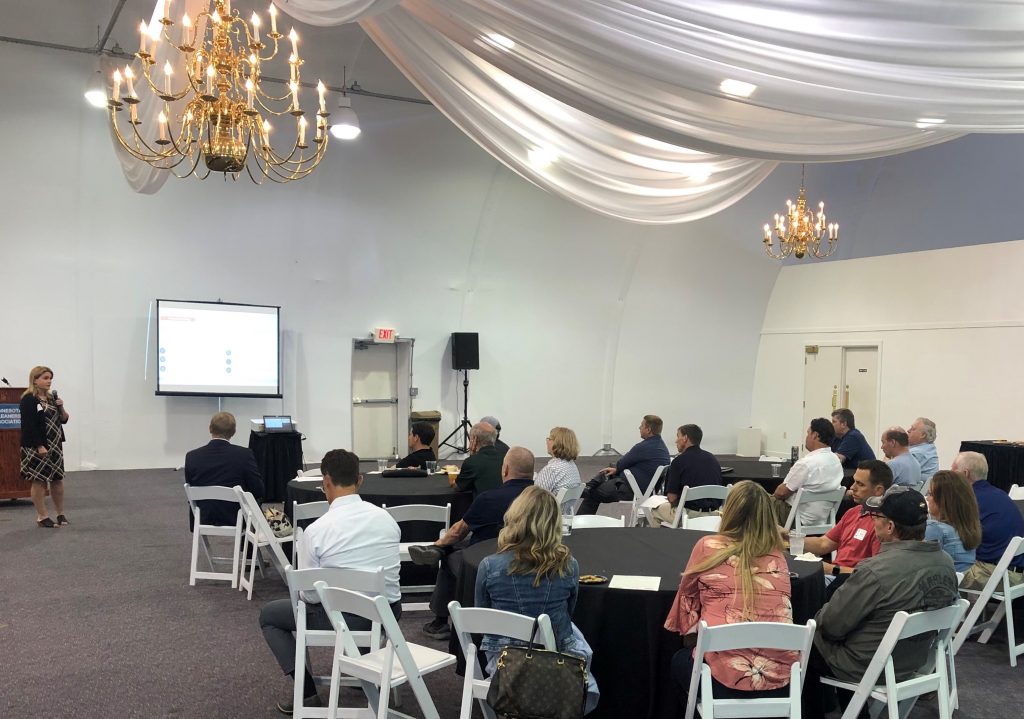 Rounding out the presenters, MnTAP's Nathan Landwehr presented cost-saving measures and practices for dry cleaners. Mr. Landwehr spoke about the MnTAP program and its free assessments that could lead to savings on energy, water, and cleaning chemical usage.
After the educational sessions, we enjoyed networking on a Prime Rib Dinner Cruise on Treasure Island Resort & Casino's elegant cruise liner, Spirit of the Water, on the scenic Mississippi River, followed by a raffle and silent auction.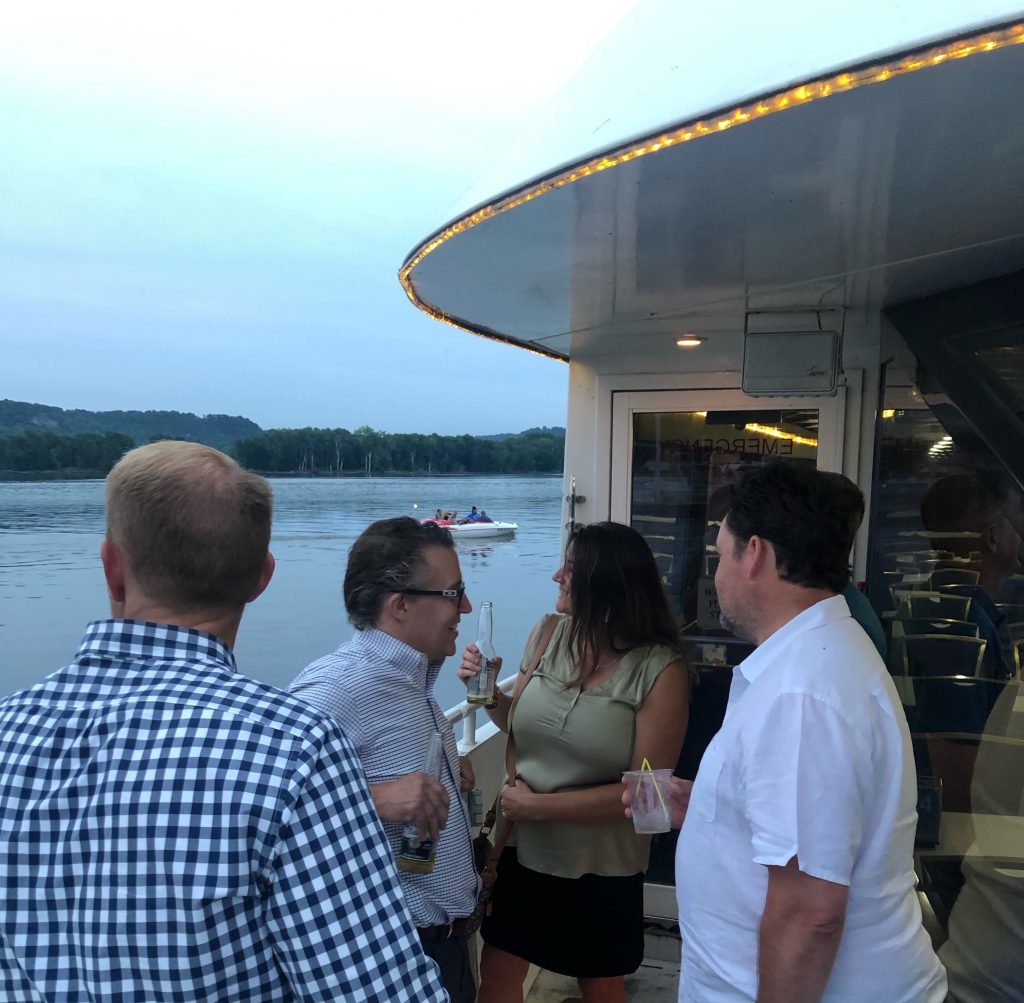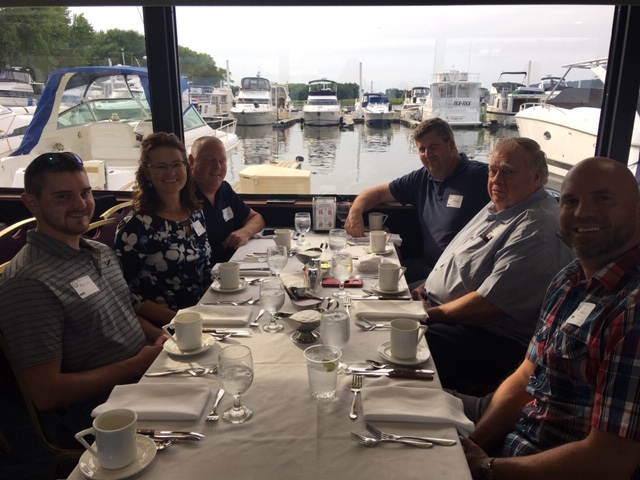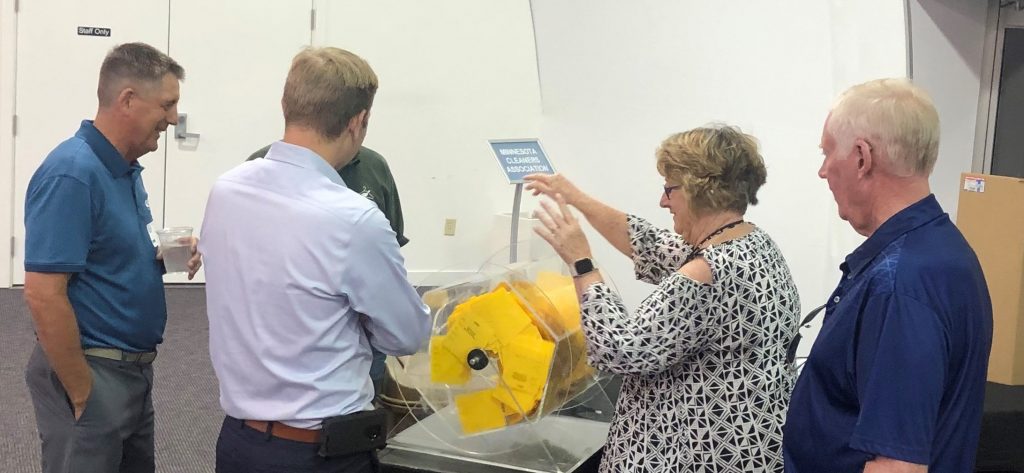 If you want to become a member of Minnesota Dry Cleaners Association, visit minnesotadrycleaners.org
---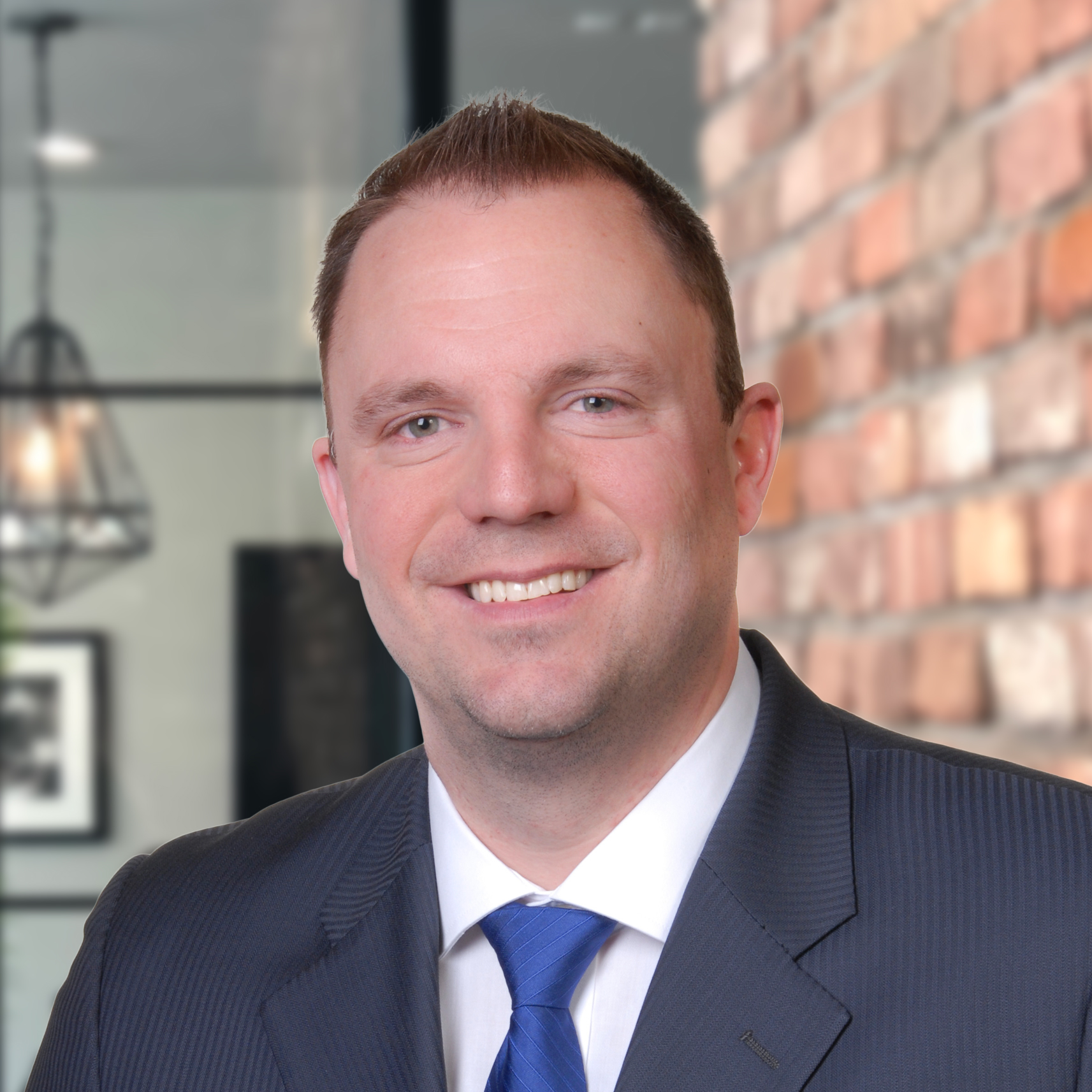 John Neu, Account Executive, EnviroForensics
John Neu has 13+ years of experience in the environmental field. He interfaces with business owners, property owners, developers, real estate professionals, and city officials to help solve their environmental challenges. He is based out of EnviroForensics' Wisconsin office and works with clients in Wisconsin, Minnesota, Georgia, and Alabama. He is also a board member of the South Eastern Fabricare Association (SEFA) and is an active member of the Wisconsin Fabricare Institute (WFI).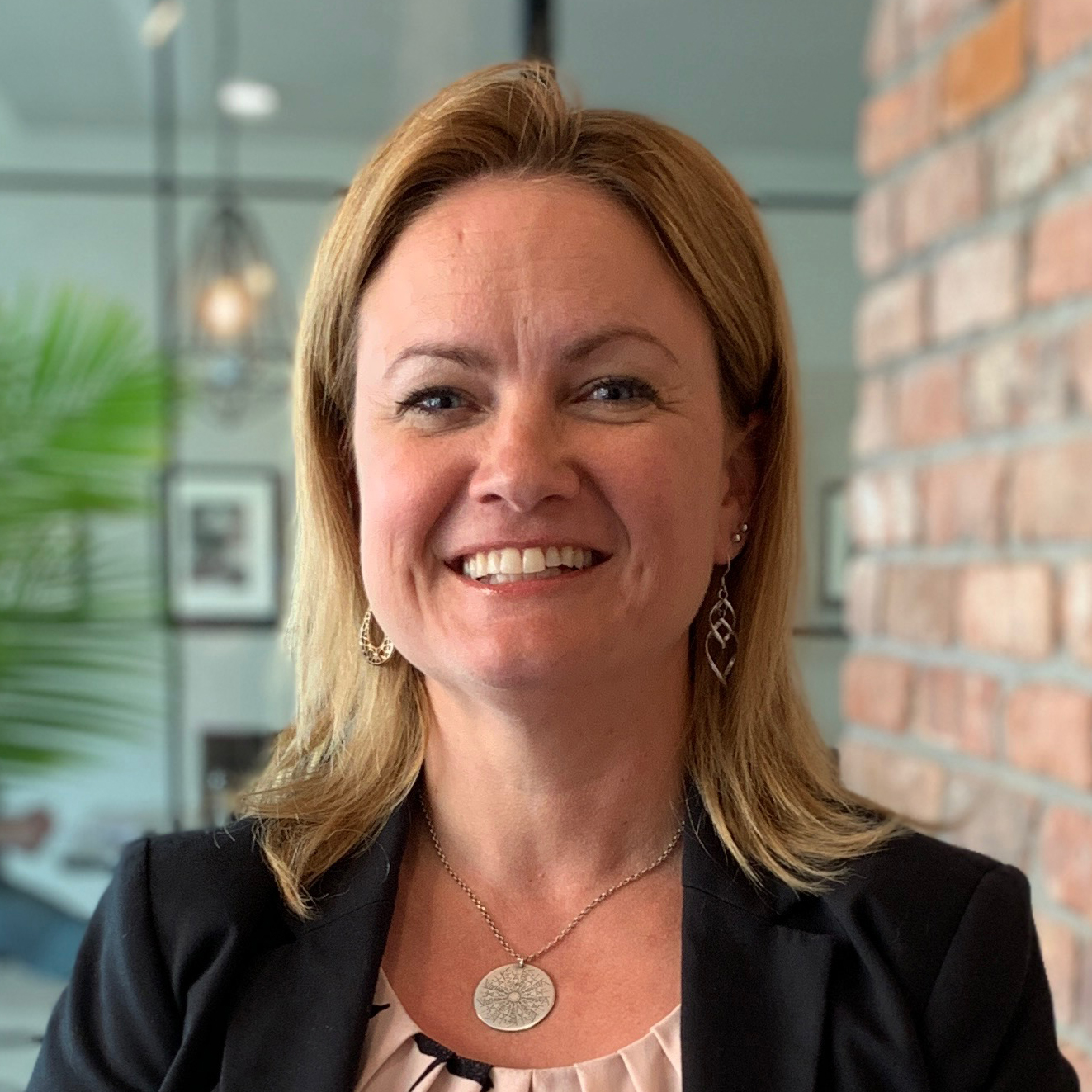 Kristen Brown, Director of Operations, PolicyFind
Kristen Brown combines her profession as an insurance archeologist with 10+ years as an investigative journalist to reconstruct historical insurance coverage for clients. Her approach is both comprehensive and detailed in order to bring historical CGL policies to bear on current contaminated sites. Brown has successfully located evidence of liability insurance coverage on 150+ projects. Her clients include dry cleaners, manufacturers, municipalities, property owners, attorneys, insurance companies, and companies going through mergers and acquisitions. Brown also works on behalf of policyholders defending against environmental toxic tort and asbestos exposure.