WITH ALL THE LATEST BUSINESS CHALLENGES RELATED TO COVID-19 AND THE RESULTING ECONOMIC DOWNTURN, THE LAST THING ANYONE NEEDS IS TO BE SURPRISED BY AN ENVIRONMENTAL CONTAMINATION ISSUE.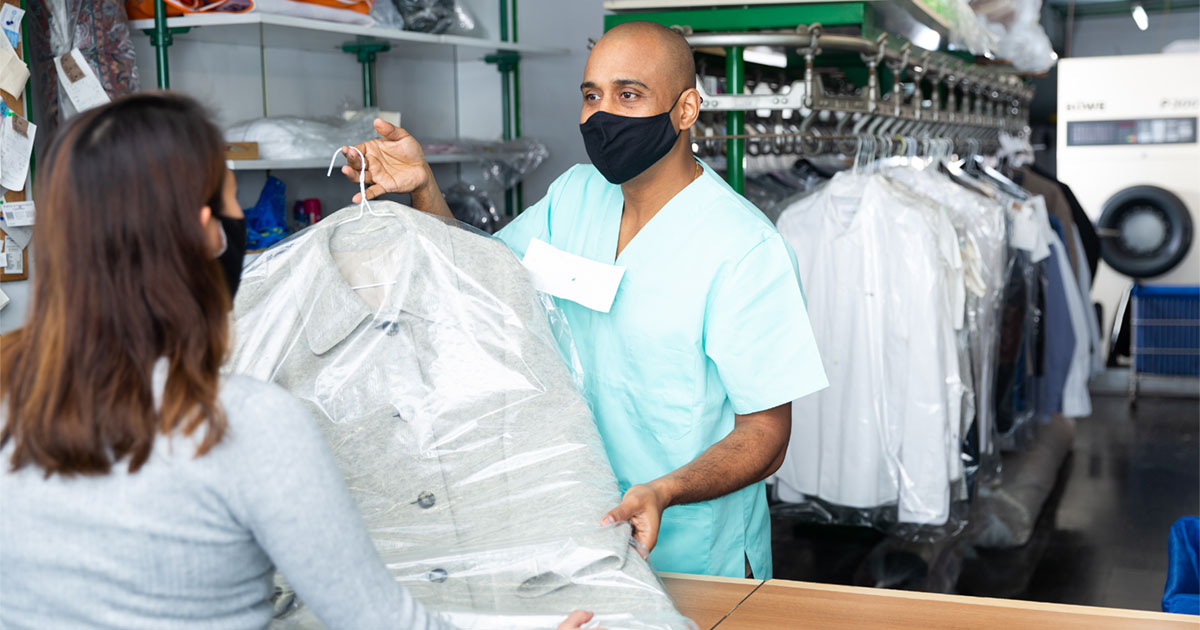 BY: JEFF CARNAHAN
It is the rare business owner or executive these days who feels in control of what's happening to their revenues and bottom line, myself included. This month, I want to revisit a topic that is vital to understanding how and when an environmental investigation gets triggered. With this information, I want you to feel more in control of your situation as you think through the potential paths your business may be headed down, whether that be in the near future or further down the road. As we talk with more and more cleaners looking to renegotiate their leases, sell their properties for liquid assets, consolidate or sell their businesses, or even buy businesses to expand their footprint, specific environmental considerations need to be understood. In any of these scenarios, an assessment of environmental conditions will be necessary. Be prepared, so that you're not surprised by expensive environmental contamination.
SO, WHAT SCENARIOS TRIGGER AN ENVIRONMENTAL INVESTIGATION?
1. YOU'RE SELLING YOUR BUSINESS OR PROPERTY
If you want or need to sell your business or property, the potential buyer and/or their financial lending institution will be keen to verify that the asset they are purchasing doesn't have any unknown detractors from its true value. Due diligence is required during business and property transactions to determine if the operating business and/or property carries any potential environmental liability including hazardous waste contamination, lack of permits, permit violations, and compliance deficiencies. Understanding these conditions allows the buyer to evaluate potential limitations, liabilities, and risks associated with the property. Due Diligence will start with a Phase I Environmental Site Assessment (ESA) to identify if there's any likelihood of contamination. More often than not, due diligence at a drycleaner is going to uncover environmental problems. In fact, the ASTM standard for performing Phase I ESAs requires a Phase II ESA if former operations at the site included drycleaning. A Phase II ESA includes collecting samples of soil, groundwater or building materials to analyze for various contaminants, primarily solvents in this situation.
2. YOU'RE REFINANCING YOUR PROPERTY
There are numerous stimulus sources available and more are on the horizon for small businesses due to the COVID-19 crisis where collateral is not needed, but if you're going to be refinancing a loan where your property has been used as collateral, your bank is going to require a new Phase I ESA. Again, for most drycleaner sites where solvent use has been ongoing for a number of years since the original loan was closed, a Phase II ESA will be required before the refinance is approved.
3. YOU'RE RETIRING WITH PLANS TO HAND OFF YOUR BUSINESS TO YOUR CHILDREN OR GRANDCHILDREN
While the current situation could result in the delay of many retirement plans for industry veterans, if may also accelerate others. If you want to retire and hand off your business to your children or grandchildren, you'll want to make sure they are protected from liability that could hamper their efforts of maintaining or growing the business you built. As there may be a high probability that contamination is lurking beneath your building due to decades of drycleaning operations, you'll want to conduct the needed investigation and regulatory closure process to get the issue buttoned up before you make the transfer of ownership.
4. YOUR NEIGHBOR OR LANDLORD IS SELLING OR REFINANCING THEIR PROPERTY, WHICH REQUIRES AN ENVIRONMENTAL INVESTIGATION
This scenario is the one you have the least amount of control over. If your neighbor is selling or refinancing their property, they'll be conducting the same real estate due diligence process that you would be doing if you were the one involved in a sale. Their environmental investigation may uncover an environmental release that may lead to you. They'll notify the regulatory agency of the issue, and that will lead to a demand for you to conduct your own environmental investigation and cleanup process.
5. YOU'RE RENEGOTIATING YOUR LEASE
When renegotiating or terminating your lease, your landlord may decide that he would like a baseline of any potential environmental impacts on the site. Alternatively, a new tenant, especially a cleaner, may want to ensure that they are not held liable for any impacts on the site should they be found later. In both cases, there is a likelihood that either may decide to perform environmental due diligence. As is the same with the previous scenarios, if contamination is found, that information might be submitted to the state regulatory agency, and further investigation and likely some form of remediation will be required.
6. YOU WANT TO BUY A PROPERTY OR ANOTHER DRYCLEANING BUSINESS
Just as some businesses will become casualties of the COVID-19 crisis and the economic downturn, others who have larger market shares or deeper pockets to weather the storm will turn to acquisitions to help further strengthen their position. If you want to buy a property, which used to house, or currently houses a drycleaner or any other commercial operation, you're going to want to conduct the necessary due diligence to protect yourself from taking on another's liability during the process.
Once environmental contamination comes to light as a result of an investigation performed under one of the scenarios above, a regulatory closure will be necessary for the deal to go through. If the contamination was discovered under the neighbor scenario (number 4), then you won't have any other option.
As you continue to strategize about the best way to navigate these dangerous economic waters for the health of your business, don't forget to scan the horizon for obstacles like environmental liability. If you know where they are and have a plan to deal with them, they are less likely to sink you unexpectedly. Safe voyages, friends.
Learn how to use your old insurance policies to offset environmental investigation and remediation costs, contact us today.
_____________________________________________________________
As seen in Cleaner & Launderer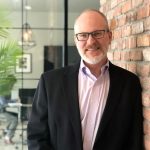 Jeff Carnahan, President at EnviroForensics
Jeff Carnahan, LPG, has 20+ years of environmental consulting and remediation experience. His technical expertise focuses on the investigation and interpretation of subsurface releases of hazardous substances for the purpose of evaluating and controlling the risk and cost implications. He has focused on being a partner with the drycleaning industry for the past decade, and he's a frequent contributor to the national drycleaning publication Cleaner & Launderer. He is an industry leader in understanding that environmental risk includes not only cleanup costs, but also known and unknown third-party liability.