The United States Environmental Protection Agency (EPA) has announced a proposal that would bring about sweeping changes to the drycleaning industry. The measure is a ban on the chlorinated solvent trichloroethylene (TCE) being used as an aerosol degr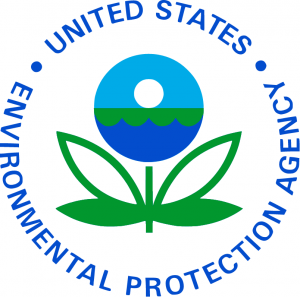 easer and as a spotting agent in the drycleaning process. This major announcement was the first of its kind following this year's revisions to the Toxic Substances Control Act (TSCA). Only two weeks ago, the EPA released their list of the first ten chemicals to be assessed under TSCA reform. Not only did the list include TCE, but also tetrachloroethylene (PCE), which is another one of the most commonly used drycleaning chemical.
While TCE is used mainly as a pretreatment spot removing chemical in small volumes, PCE is used as a primary solvent in which textiles are completely immersed during drycleaning. Those in the fabric care industry commonly refer to PCE as Perc. Not all drycleaners use Perc as their primary solvent, but many at least still use TCE for spot removal. If the EPA follows suit and proposes a nationwide ban on the use of PCE, many Perc drycleaners could be in serious jeopardy of losing their business, not just scrambling for a replacement spot remover. The cost to convert a Perc drycleaning operation to one of the other available solvents can be cost-prohibitive for small business owners.
The use of Perc has been losing favor slowly over time, especially on the West Coast, as new toxicological data continue to show that exposure to PCE is probably linked to an increase in risk of cancer. California enacted law in 2007 that requires all Perc drycleaning to be phased out by 2023. Historical (usually pre-EPA) drycleaning practices have also resulted in an overabundance of environmental releases to soil and groundwater, which are very costly to clean up, result in a great deal of legal risk to the responsible parties, and cause exposure concerns. The fallout for drycleaners has included diminishing clientele, difficulties getting funding for upgrades to operations, loss of rental leases, and depressed property values.
The amended TSCA requires EPA to publish the entire list of ten chemicals in the Federal Register by December 19, 2016. At that time, it will trigger a statutory deadline will be established to complete risk evaluations for these chemicals within three years. If it is determined that one of the chemicals presents an unreasonable risk to human health or the environment, EPA has only two years to address the risk. Scoping documents for each chemical will be released by the EPA within six months, which should provide more details.
In essence, the EPA may have just brought the balance of the nation up to speed with California's Perc phase-out date of 2023. That gives Perc drycleaners precious little time to devise an action plan on how to continue operating their businesses beyond the first quarter of the 21st Century, or alternatively, to get their business exit strategy finalized.
Published: December 15, 2016