By Morgan Saltsgiver, Director of Brownfields & Agribusiness
In late April, the EPA announced it had selected 144 communities to receive 221 grants totaling $54.3 million through their Brownfields Assessment, Revolving Loan Fund, and Cleanup (ARC) Grants program to assess, clean up, and redevelop underutilized properties while protecting public health and the environment. While it's great that the EPA is providing assistance in the fight against blighted and underutilized properties, the grant program is not nearly sufficient enough to tackle the entire problem, leaving many of our municipalities feeling as if they are out of options until next year. The good news is there are alternative funding approaches and programs available to municipalities, private property owners, not-for-profits, and businesses to supplement or replace their Brownfields funding options.
How Far Does that Federal Grant Money Actually Go?
For the FY18 grant season, 390 communities applied for EPA Grants and only 37% of these communities were awarded grants, meaning the majority of applicants didn't receive any grant money to investigate or clean up their Brownfields sites. There are an estimated 450,000 Brownfields properties across the United States, and let's say that it costs an average of $600,000 to investigate and clean up a single Brownfields site. Using the current rate of EPA funding alone, it would take almost 5,000 years to fully address the country's current roster of Brownfields properties in need of environmental work. This problem requires more attention and more options, and a higher taxpayer burden is not the answer.
6 Key Takeaways From The EPA's Federal Grant Funds
The majority of funding has been awarded for environmental assessments of contamination and not the remediation (clean up) of that contamination.

Recent Assessment grants average $320k per award and are typically used to assess/investigate 10 to 12 sites, so an average of $30k is spent on each site. Remediation grants are issued on a site-specific basis and the typical grant award is $255k so on average, the amount of EPA grant funding available for both the investigation and remediation of a site is $285k. This is not enough to get site assessment and cleanup completed at most Brownfields sites.

In Indiana, 65% of communities who applied didn't receive grant funds.

In Wisconsin, only one community out of 12 applicants received grant funds to both assess and remediate environmental contamination.

In Kentucky, 86% of communities who applied didn't receive grant funds.
Where Else Can Funding for Brownfields Be Obtained?
Outside of the EPA's Brownfields ARC Grants program, municipalities do have alternative funding options available:
Historical Insurance Policies

from former property owners and site operators may be identified through Insurance Archaeology that can be used as a component of funding for environmental investigations and clean-ups.

Municipal Development Incentives

are likely available from local or State sources that can be added to the funding plan to assist with the cost of environmental and infrastructure work. Examples include:
What Can You Do to Complete Your Brownfields Funding Plan?
If you didn't receive FY18 EPA ARC Grant funding, or only received enough funds to pay for a portion of your Brownfields situation, then you should:
Call EnviroForensics and, in affiliation with PolicyFind, we can help you assess all funding options for your Brownfields property, including historical insurance policies.


The bottom line is there are billions of dollars in unclaimed assets available to parties looking to defend environmental claims. If you are a municipality or business needing to manage your historical, current, or future environmental liabilities, you can use these insurance assets to evaluate and clean up your Brownfields site.

Authorize EnviroForensics to interface with Insurance Carriers on your behalf.


For over 25 years, we've been working with insurance carriers to unlock previously untapped policy coverage. We fight for our clients, including organizations ranging from mom and pop businesses to Fortune 100 companies.

Let EnviroForensics take care of your Brownfields situation!


From site investigation and cleanup to litigation support and site closure,

EnviroForensics

will handle your environmental liability at little to no cost to you.
With EnviroForensics' approach, you can rest easy knowing that the remediation process and long-term liabilities associated with your Brownfields properties will be in the hands of experienced professionals. We will be by your side throughout the development of your property and will help to turn it back into a productive piece of your community.
Contact us today to learn more about how we can help you find a better way to development!
We've addressed environmental contamination using old insurance policies on over 400 sites. PolicyFind specializes in locating old Commercial General Liability (CGL) insurance policies, or evidence of insurance that support the existence of coverage, and utilizing them to address environmental liability.
---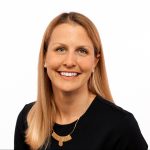 Morgan Saltsgiver is a Licensed Professional Geologist (LPG) with fifteen years of experience in the environmental industry specializing in providing agriculture, Brownfields development, and traditional environmental consulting services to her clients. Her educational background in geology provides a strong basis for geological and hydrogeological interpretations of contaminant migration through subsurface media and the development of conceptual site models used to develop the path forward towards closure for each project site. She assists her clients with finding and using alternative funding sources for their environmental issues, including historical insurance policies, federal and local Brownfields grants, and state trust funds.