Following nearly a year of speculation, an 18-acre groundwater contaminant plume on Indianapolis' West Side, has landed the area on the U.S. Environmental Protection Agency's new Superfund list. Superfund is a federal program that aims to address some of the most contaminated land and waterways in the country.
In September 2015, the EPA made the proposal to put the West Vermont Street groundwater site on the National Priority List. In 2009, Marion County Health Officials had discovered high concentrations of vinyl chloride (a breakdown product of drycleaning solvents) in the drinking water of three homes near the Allison Transmissions plant, just south of the Indianapolis Motor Speedway.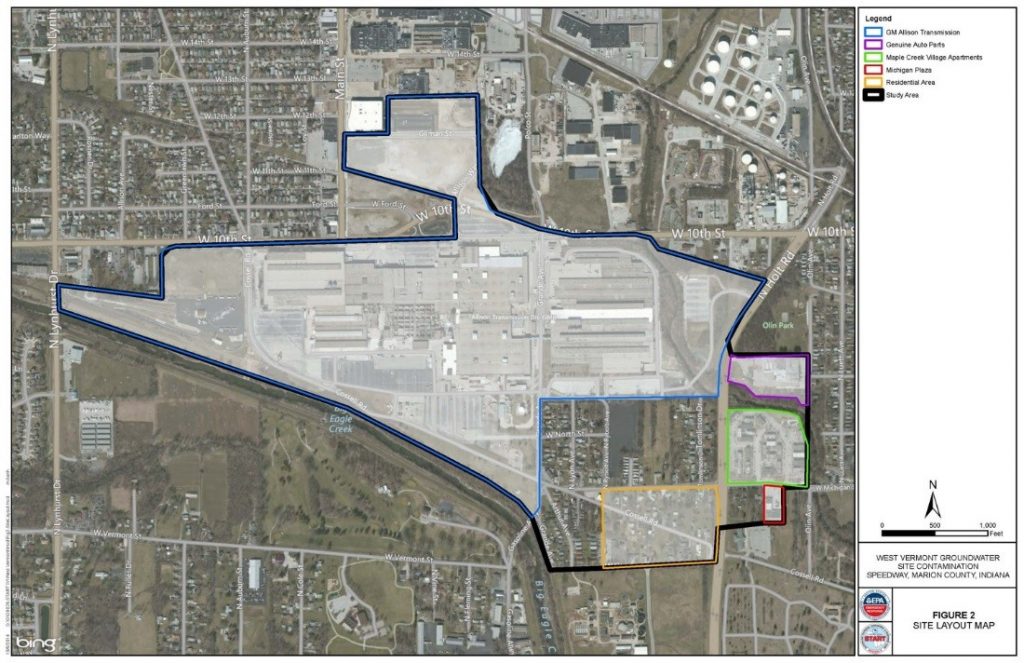 According to EPA officials, there were at least 20 other potentially affected homes in the area, and immediate action was taken to ensure the health and safety of these homeowners. Utility workers diverted the water service from the underground water wells in the area to municipal water.
Even with this measure in place, EPA officials determined the potential danger of the groundwater plume was too much to ignore. Investigations confirmed the migration of the plume could put as many as 18 thousand people at risk of becoming exposed to the contaminant.
EPA officials are now conducting further investigations to delineate the horizontal and vertical nature of the plume, filling in data gaps, and identifying all potential exposure pathways including vapor intrusions. A few potential responsible parties have been identified as a result of their historic operation and known individual contaminant releases on their properties.
EnviroForensics has been involved in SuperFund sites like this one around the Indianapolis area, including the Keystone Corridor Project, and we know how important this work is. We look forward to providing additional information as new developments arise regarding this project.