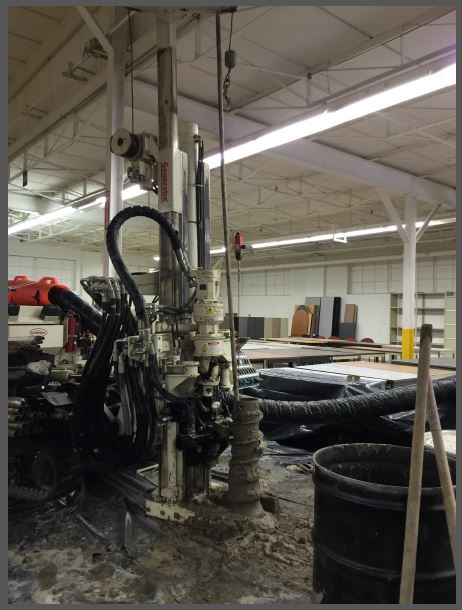 EnviroForensics was retained nearly three years ago to assist our client, an owner of a former manufacturing facility turned furniture showroom, with cleaning up old contamination beneath the property. Historical operations conducted by past owners resulted in a release of chlorinated solvents in soil and groundwater. The impacts were great enough to migrate off-site to positions beneath numerous properties owned by others. EnviroForensics has conducted multiple investigations to fully characterize the soil and groundwater contamination and discovered that the source of the contaminant plume lay deep beneath our client's building. Groundwater samples were collected from multiple aquifers, at depth. Retrieving true samples from the deepest aquifer presented a challenge related to a fear of cross-contaminating a shallower groundwater bearing zone that was not impacted. Extra care also had to be taken to ensure that samples collected were truly representative of the impacted zone, and not a diluted result of intermixing of the two zones. EnviroForensics installed multiple double-cased monitoring wells, two of which were located inside the building. Double-cased wells are a special type, which are installed in such a manner that allows for the precise isolation of depth zones. This lets the environmental professional collect groundwater samples from the intended depth. The problem is that the installation of double-cased wells can be a cumbersome and messy project when working inside a building.
In an effort to preserve the integrity of our client's newly renovated showroom, EnviroForensics staff isolated the work area diligently and practically encased themselves and the drill rig with plastic sheeting. All contaminated soils and water produced by the hole during drilling activities were quickly retrieved and carefully contained. It can be easy to let drilling activities get messy, but EnviroForensics takes great pride in our ability to diligently complete our investigation work while respecting our client's concerns and their property. Many of our clients find themselves in the position of juggling the requirement to investigate their environmental responsibilities, while still operating a successful business. EnviroForensics makes it our priority to keep them in business, while keeping our promise to help them take care of their environmental liabilities.
---
About the Author: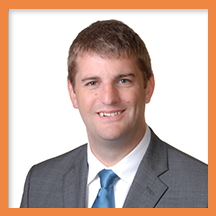 Project Manager at EnviroForensics
Matthew Bono
866.888.7911
Matthew Bono has over 3 years of professional experience in environmental consulting. He has been involved in subsurface investigations and remediation activities at facilities and properties impacted with chlorinated solvents, petroleum products, and other hydrocarbons throughout the state of Indiana. Matt has assisted with data evaluation and reporting on all phases of projects from investigations through closure and has provided project management services including work scope development, budget management, and personnel management. He has provided oversight during remedial plan implementation, incorporating multiple technological approaches including pump and treat systems, soil vapor extraction (SVE), enhanced anaerobic bioremediation, thermal desorption, and soil excavation. Matt also has experience in contaminant transport and groundwater flow modeling. He has worked closely with clients and subcontractors, as well as state and federal regulators.