OHIO WESLEYAN UNIVERSITY ALUM AND SENIOR PROJECT MANAGER, NICK HILL, LPG IS A KEY PART OF AN INDESPENSIBLE GROUP OF TEAM LEADERS AT ENVIROFORENSICS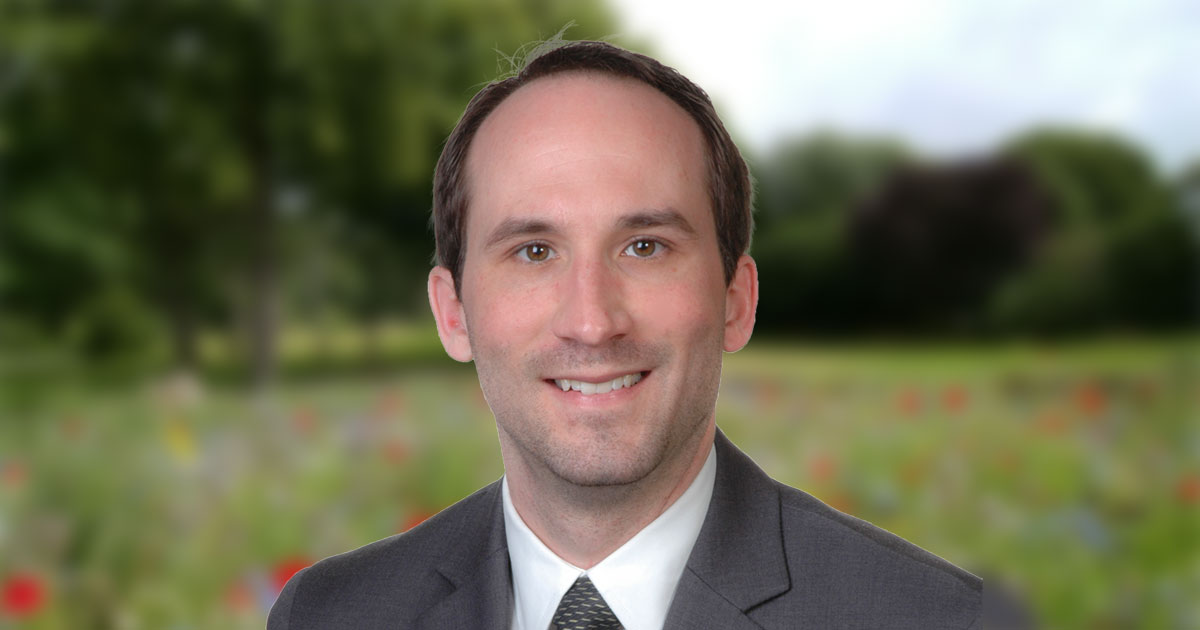 EnviroForensics Senior Project Manager, Nick Hill, LPG is a reliable organizer and team player. The Ohio Wesleyan University graduate has worked his way up through the ranks of EnviroForensics in the last decade and has overseen successful environmental investigation and remediation projects for a variety of different clients from the drycleaning, manufacturing, and real estate industries.
Nick's ability to manage multiple complex projects while providing a clear line of communication to his project teams from the project manager to field personnel has made him an indispensable leader. "Nick keeps his promises, which is the backbone of any project team duo. Nick keeps it real, and holds project team members and himself accountable, which is the true sign of a good senior project manager."
Read further to learn more about Nick inside and outside of EnviroForensics.
NICK HILL, LPG, SENIOR PROJECT MANAGER
QUESTION: WHAT'S YOUR BACKGROUND AND CAREER PATH?
ANSWER: I am from the Dayton, OH area and graduated from Ohio Wesleyan University in 2004 with a BA in Geology. Since accepting a Staff position at Enviro, over 9 years ago now, I have climbed the company ladder to Senior PM. Prior to that, I got my hands dirty working in California and parts of the east coast performing environmental UST testing in 2004/2005 and subsequently working in the field at another consulting firm for over 6 years.
Q: HOW DO YOU FEEL ABOUT BEING RECOGNIZED BY YOUR COWORKERS?
A: I was not expecting it and really appreciate the gesture. It is an honor to be singled out of a group of so many high caliber peers. A very humble thanks to all because I really couldn't do my job or be where I am today without the support of everyone.
Q: WHAT DO YOU ENJOY ABOUT WORKING AT ENVIROFORENSICS?
A: I can't say enough about the people and the supportive atmosphere and environment here at EnviroForensics. I truly rely on the strengths of others every day and it's great to work with such willing and able peers. Having come from a larger company where employees were hardly recognized or supported, it has been very refreshing to find and be with a company that truly looks to find ways to put employees first.
Q: WHAT IS ONE OF YOUR MOST EXCITING PROJECTS AT ENVIROFORENSICS?
A: Right now, I am enjoying working with Director of Commercial Real Estate, Casey McFall on Phase I assessments. It's fast-paced work and fun to learn about the histories of different properties across Indiana and other states.
Q: WHAT IS YOUR LIFE LIKE OUTSIDE OF ENVIROFORENSICS?
A: Outside of work, life revolves pretty heavily around family with my wife, Emily, and our 2 girls Claire (soon to be 10) and Audra (7) in Martinsville. With the COVID situation and Emily teaching, I have become Mr. Mom at home these days getting the kids ready/through online school. I am still following soccer, though not able to play anymore after 2 knee surgeries in 2017, and I am a big supporter of Liverpool FC in England. On warmer days, I like working out in the yard and playing disc golf. On others, I mostly enjoy quiet evenings at home binge-watching Netflix or catching up on the latest soccer matches with a good beer or bourbon.