BALL STATE UNIVERSITY ALUM AND DIRECTOR OF BROWNFIELDS AND AGRIBUSINESS, MORGAN SALTSGIVER, LPG FACILITATES PRODUCTIVE COOPERATION AND MOMENTUM ON PROJECTS FOR HER CLIENTS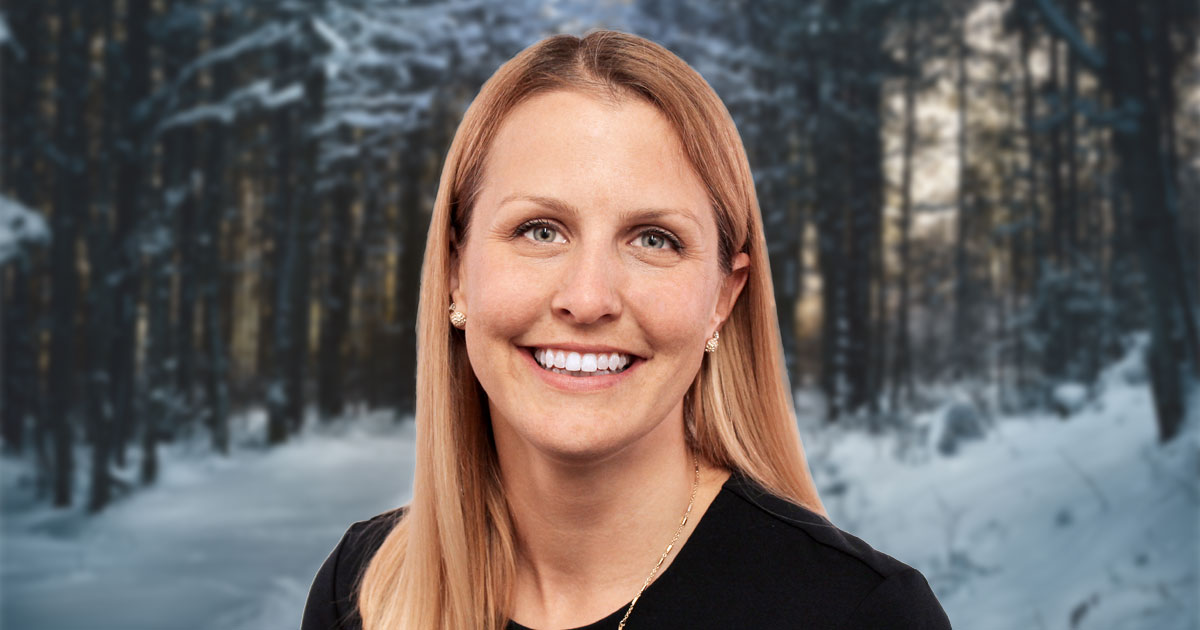 Morgan Saltsgiver, CHMM is a dynamic and resourceful environmental professional when it comes to providing AgriBusiness, Brownfields redevelopment, and traditional environmental consulting services to her clients. The Ball State University alum understands the complexities and pitfalls of managing expectations with project stakeholders, and facilitates productive cooperation and communication in order to give her clients confidence that their project is in good hands.
"I've seen Morgan connect with our clients in a way that puts them at ease and provides assurance that we have their best interest in mind," one of her teammates said about her. "Morgan is a great listener, and always gives valuable insights to her clients and coworkers. She is resourceful and always willing to help find solutions."
Read further to learn more about Morgan inside and outside of EnviroForensics.
MORGAN SALTSGIVER, LPG, DIRECTOR OF BROWNFIELDS & AGRIBUSINESS
QUESTION: WHAT'S YOUR BACKGROUND AND CAREER PATH?
ANSWER: Growing up in eastern Pennsylvania, I was a tour guide in our local cavern system for several years in high school. Fast forward a few years and I figured out while at Ball State University that I could actually translate my love for geology into a career! Haven't looked back since. I've been a consultant for almost 18 years and have been lucky enough to work on projects across the country, but mostly I've been able to focus on Indiana and the Midwest.
Q: HOW DO YOU FEEL ABOUT BEING RECOGNIZED BY YOUR COWORKERS?
A: Super excited! It's a pretty cool feeling to be recognized by our officemates when everyone is putting in some serious effort. January 2021 was a busy one, looking forward to this being a great year for everyone at Enviro. I love being able to work with our clients to help them find creative solutions to their concerns – the collaboration is a huge motivator for me!
Q: WHAT DO YOU ENJOY ABOUT WORKING AT ENVIROFORENSICS?
A: Sometimes I just can't believe that I get to work in an industry and for a company where we make a real difference for the environment and get to help our communities at the same time. It's probably the most personally rewarding career I could have found. The culture at EnviroForensics is also something I'm very thankful for – there is a very real connectedness when we take care of and support each other.
Q: WHAT IS ONE OF YOUR MOST EXCITING PROJECTS AT ENVIROFORENSICS?
A: One project is currently keeping me on my toes and has been really dynamic over the past few months. We're looking ahead toward an additional multi-phased investigation to search for potential off-site sources of contamination while continuing to further refine our understanding of site conditions. We also had the regulators, legal counsel, and the carrier's consultant approve our proposed scope of work with minimal comments, that feels like a victory!
Q: WHAT IS YOUR LIFE LIKE OUTSIDE OF ENVIROFORENSICS?
A: I keep myself out of trouble by hanging with my three dogs (Bobo, Bailey, and Kiefer) and my husband, quilting and sewing clothing, gardening, watching birds and butterflies, creating 3D-printed plastic stuff, drinking good bourbon, and riding my Indian Scout when the weather is nice. Looking forward to traveling and spending time with friends and family once it's safe again!