Vapor Intrusion, or VI, occurs when contamination beneath the ground emits toxic vapors that can travel through the soil and enter the interior spaces of houses and buildings. The types of contamination most commonly associated with VI concerns are industrial solvents like chlorinated volatile organic compounds (CVOCs), and petroleum products like gasoline. The Environmental Protection Agency just released final guidance on vapor intrusion issues, which regulates how inhalation exposures from VI are assessed and controlled.
There has been a great deal of concern in recent years about the potential for harmful health effects related to VI exposure, and many people are unintentionally involved. In turn, there has been a lot of concern from those who hold legal liability for the contamination, even if they didn't cause it. Every day, it seems, a new VI case emerges where one or more homeowner learns that they and their family may have been exposed in the past, or are now being exposed, to harmful vapors from contamination. Even commercial buildings and strip malls can be subject to VI. The affected buildings are typically located near, but not necessarily adjacent, to current or historical drycleaning facilities, factories, or gas stations. If you own a home or building located near a commercial corridor or close to a manufacturing area, you may wonder if VI is a problem at your home. Here are 5 things to consider when you ask that question and contemplate the potential answer.
1. Subsurface vapors can travel a significant distance from its source
When looking around your home or building to determine if it's located near a potential source of harmful vapors, keep in mind that vapors travel in the subsurface. They move within the open, air-filled spaces in the soils above the water table. There are many scientific factors and variables that affect the direction and extent to which vapors move. As such, it's problematic to predict. Generally, many regulatory agencies use a rule of thumb whereby if a structure is within a 100-foot radius of a release of volatile contaminants, it should be further assessed for potential VI issues.
2. Past sources of VI may be hidden from view by property redevelopment.
Just because there isn't a gas station or dry cleaner near you now, it doesn't mean that one didn't used to be there. Commercial and industrial properties are being bought and sold on a daily basis, and individual commercial tenants come and go. Especially in busy traffic corridors that pass through residential parts of town. As a result, there may be no indication that a dry cleaner operated in your corner strip mall for 20 years, and then moved out 10 years ago. Also, you can probably expect that in older parts of town, just about every corner of a busy traffic intersection accommodated a petroleum gas station at some point in history. There are ways of learning about the commercial history and land transfer records at local libraries. An individual can go find the City Directories and look it up. There are also commercially available sources of this data for wider real estate uses.
3. When a source of VI is found by its responsible party, they are required to fully investigate and address any potential exposure.
Although the scientific study of how vapors of different industrial origins move within the subsurface is still developing, and the health effects related to breathing them are still under evaluation, the federal, state and local environmental regulatory agencies are very keyed-in to identifying sites with potential VI issues. If a commercial property transaction results in the knowledge that past use included an activity that may have potentially resulted in contamination, it is most often confirmed or denied through the collection and analysis of soil and groundwater samples. If contamination is identified, the state environmental regulatory agency is notified. The responsible party for the contamination then is required to begin the process of investigating the extent of the impacts and finding who may be exposed to the contamination. The potential for VI is being watched very closely by the agencies. So it is possible, and probably a good idea, to contact your state environmental regulatory agency to inquire if there are any active contamination investigations or cleanups occurring in your vicinity. Their websites may actually have interactive maps or searchable databases where you can find this information on your own. If there is a site in your neighborhood and your structure is within 100 feet of it, you can likely expect a request to for sampling. The best way to know if there is a concern is to let the environmental professionals do their job. Be sure to put in your access agreement that they'll let you have the results.
4. The need to intervene if VI is occurring at your home or building is assessed by the regulatory agencies using conservative screening levels.
The health effects related to the inhalation of vapors from industrial contamination are still being evaluated. The exact amount of individual chemicals that are "safe" to breathe is not yet known. By using overly conservative toxicological factors, and by overestimating the amount of chemicals that individuals may be exposed to, the agencies have developed a set of "screening criteria" to frame exposure. The goal is to overestimate the potential for harmful effects of VI exposure, and therein addressed and eliminated every actual exposure scenario. The reality for occupants of commercial or residential buildings who are breathing contaminated air, is that the health-based screening level communicated to you is not actually the level at which your health will be immediately harmed. That doesn't mean that you have to continue breathing it, but there is no need to panic.
5. Exposures in the home from naturally occurring radon gas and VI from contamination are eliminated in essentially the same fashion.
In many parts of the country, radioactive radon gas is constantly emanating from decaying rocks and soils. Radon comes into contact with occupied structures and is subsequently breathed by people. This is exactly the same process as VI from contaminant sources. The process of determining if radon is present in private homes has been part of the residential real estate process for many years. As such, many more people are familiar with radon than VI. The good news is that if your home or commercial building has a radon mitigation system already installed and in operation, you may be protected from subsurface VI concerns. Typically, however, mitigation systems designed for VI from industrial chemicals are more robust.
---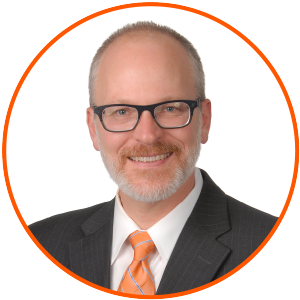 Jeff Carnahan is a Licensed Professional Geologist (LPG) with over 20 years of environmental consulting and remediation experience and is currently serving EnviroForensics® and our clients as President. Jeff has contributed to the success and growth of EnviroForensics through strategic market analysis and corporate risk management, as well as encouraging and upholding the superior level of technical expertise found at EnviroForensics. Jeff focuses on controlling risk and costs to all of our clients. He has expertise in working with releases of chlorinated solvents and other industrial chemicals within voluntary and enforcement cleanup programs for various State agencies and the U.S. EPA. He has also been at the forefront of vapor intrusion exposure issues over the past 15 years by contributing to the scientific community nationwide, and by forming the EnviroForensics Vapor Intrusion Group of experts. Throughout his career, Jeff has provided technical support to the legal community. He has served as a consulting and testifying expert regarding the cause, origin, timing, and cost of environmental releases, as well as cost-recovery claims on behalf of insurance policyholders. Jeff's passion for redeveloping and reusing contaminated properties aligns with the company's commitment to restoring environmentally impacted properties on behalf of our private and municipal clients.