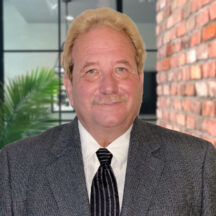 Paul Clark has over 30 years of experience in environmental investigations and remedial actions, and environmental business management. Paul has completed consulting work on thousands of UST, RCRA and CERCLA projects over a seven-state area. His skills are emphasized in contract administration, project management, quality control, hydrogeology, permitting, surveying, environmental engineering, construction, and communications. His expertise also includes all aspects of development and redevelopment entitlements under Section 404 of the Clean Water Act, Rivers and Harbors Act, Coastal Barrier Resources Act, Coastal Area Management Act, NC, SC and Federal Brownfields Acts, Sedimentation and Erosion Control Statutes, NC Coal Ash Management Act, Mining Statutes, Federal and State Stormwater Quality and Management Statutes, and NEPA and SEPA Statutes.
Paul is a champion of the development of risk management strategies in various combinations with comprehensive assessment and tactical remediation to facilitate cost-effective and safe long-term solutions for inherently difficult and expensive environmental response scenarios and is regularly engaged in litigation consulting as an expert.
Paul served as a volunteer on the Board of Directors for the North Carolina Association of Launderers & Cleaners for over six years in association with the development and implementation of the Drycleaning Solvent Clean-up Act in North Carolina. He is also involved with public policy development as the complexities of regulatory land use restriction interplay with constitutional property rights.
E-mail: pclark@enviroforensics.com
To receive a copy of R. Paul Clark's resume, call 866.888.7911