What Our Experts Can Do For You
Our seasoned team of scientists, engineers and technical experts make up the foundation of our capabilities during litigation. EnviroForensics is very proud of each team member's individual professional accomplishments; collectively, they hold 26 professional accreditations and/or advanced degrees (LPG, PE, CHMM, MS). Our technical experts provide the brainpower and creativity to resolve complex contaminant fate & transport issues, answer timing of release questions, and envision remediation solutions. Findings are presented in concise, defensible legal opinions.
Chlorinated solvent contamination, accounts for the bulk of our work. No other firm has closed as many of these sites as we have, and few can profess to possess the level of experience and expertise. Chlorinated solvent sites present complicated and intricate challenges during the investigation and remediation processes due to DNAPL, Vapor Intrusion and Toxicological aspects. Our team is immersed in the process of unraveling these mysteries every day, thereby amassing more chlorinated solvent successes each month than most firms acquire in a year.
Dry Cleaners are our largest single group of clients. EnviroForensics is the nation's leading environmental engineering firm addressing the needs of the dry cleaning industry. We are a long standing and active member of DLI (National Fabricare), MWDLA (Midwest Drycleaning and Laundry Association), WFI (Wisconsin Fabricare Institute), SEFA (Southeastern Fabricare Association), SoCal, CCA (California Cleaners Association) and RMFA (Rocky Mountain Fabricare Association). We care about the dry cleaners we serve and take our promises to them to see them through their environmental issues very seriously. Our close connection with the dry cleaning industry also has given us an extremely useful knowledge of the dry cleaning process itself and the changes in industry practices and equipment over the past decades. Our opinions and testimony have proven to be very helpful to our clients in the legal sector in reconstructing the relationship between site data and operational history during litigation.
Insurance Recovery projects comprise a significant portion of our project portfolio, as we assist our clients with managing the cost of their environmental responsibilities. As a product of this business model, EnviroForensics staff are well-versed in dealing with insurance related issues. We also conduct Confidential Insurance Archeology® for property and business owners through our sister company, Policy Find (http://www.policyfind.com/). Historical insurance archeology retraces the genealogy of historical insurance coverage to identify past owners and operators who may have contributed or caused contamination. This rebuilding of historical land use and insurance coverage has been demonstrated to limit the liability of individual clients and their carriers, and can also initiate coverage from additional policies, thereby creating a larger reservoir of monies for equitable allocation. All of these services are under one roof, and as a result EnviroForensics has developed a solid understanding of the interconnectedness of environmental liabilities and insurance matters.
Project Lifecycle Cost Analyses are performed, and reserve estimates are prepared at strategic points for most all of our projects. Our remedial scientists and engineers have developed a proprietary method of quantifying the total risk to our clients to help them understand the entire lifecycle costs of environmental claims against them. We incorporate not only the likely cost of reasonable and necessary cleanup activities for sites in many different regulatory programs, but also the potential costs of yet encountered third-party claims. Our Project Lifecycle Cost Analysis product and consultation has been extremely helpful for our clients during litigation, mediation and settlement activities.
Litigation Support Services
Soil, groundwater, surface water, gas, air and sludge sampling and analysis
Human health and ecological risk assessments
Historical land use and ownership evaluations
Causation and liability analysis
Private investigations, including contributing source and PRP investigations
Location and effective interviews of witnesses
Confidential Insurance Archeology® to locate coverage
Regulatory compliance and permitting
Natural resource damage assessments
Document storage and management
Database preparation and management
Contribution apportionment analysis
Preparation of depositions, declarations and interrogatories
Expert witness testimony
Coordination and management of expert witnesses
Groundwater, surface water, and air dispersion modeling
Chemical fingerprinting and age-dating
Photogrammetry
Preparation of courtroom exhibits
Litigation Support Personnel
Midwest, East Coast & South East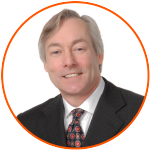 Stephen Henshaw, Chief Executive Officer
317-972-7870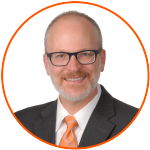 Jeffrey Carnahan, Executive Vice President
866-888-7911