EnviroForensics searches historical insurance coverage and reconstructs coverage for clients.
EnviroForensics restores financial viability to contaminated properties by conducting searches for historical insurance that may cover costs associated with contamination, including site investigations, cleanup and legal fees. The EnviroForensics team of experts include private investigators, former claims managers and insurance coverage professionals that have years of dedicated experience locating and interpreting insurance policies.
Historical insurance policies are valuable assets to have and to hold on to. They can be worth millions of dollars in the form of paying for environmental investigations, cleanups and legal fees. They can also protect the policyholder from suits and administrative orders, and in many cases, can be worth cash. If there is one action all business owners, large or small should do, it is to find and securely store all business and personal insurance policies. Landlords, such as shopping center owners, should also locate and store all tenant policies or certificates.
A business or property owner can be held liable for contamination years after the business or property has been sold. Environmental liability is retroactive. The liability of environmental contamination stays attached to the property as it is sold, reducing its market value. Fortunately, historical insurance coverage remains with the property, also.
EnviroForensics has a success rate that is unsurpassed by competitors at finding policies or of finding evidence of historical insurance and reconstructing insurance programs. Our vast library of specimen forms and documents, along with our knowledge of how the insurance industry operates, enables us to unravel and defend the most complex matters. Market value for contaminated properties is oftentimes enhanced by the efforts of EnviroForensics when insurance funds are found and cleanup can be done.
EnviroForensics Works with Insurance Carriers
EnviroForensics is unlike any other environmental engineering firm. EnviroForensics conducts Confidential Insurance Archeology® for property and business owners, attorneys, municipalities and insurance companies. Historical insurance archeology retraces the genealogy of historical insurance coverage to identify past owners and operators who may have contributed or caused contamination. This rebuilding of historical land use and insurance coverage can limit the liability of individual clients and their carriers, and can also initiate coverage from additional policies, thereby creating a larger reservoir of monies for equitable allocation. All of these services are under one roof, so we understand what it takes to handle all aspects of our client's situation.
Contact us to see how we can help you with our Insurance Archeology services.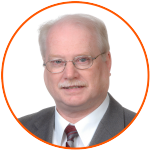 Confidential Insurance Archeology Expert
David A. O'Neill, J.D.
866.888.7911
doneill@enviroforensics.com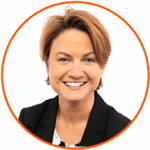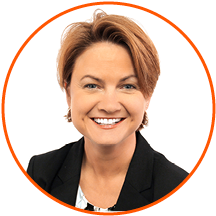 Director of Operations, PolicyFind
Kristen Brown
866.888.7911
kbrown@policyfind.com