Vapor Protection Services is a wholly owned vapor mitigation division of EnviroForensics, a premier environmental consulting company with national expertise in vapor intrusion concerns. This division specializes in radon technology for design and installation of vapor mitigation systems to address the public health impact of chemical vapor intrusion concerns in redevelopment or Brownfield sites, dry cleaners, gas stations, commercial buildings, multi-unit residential, schools and large buildings.
Vapor Mitigation systems include Sub-Slab Depressurization Systems (SSDS) and Sub-Membrane Depressurization Systems (SMDS) to mitigate release of chlorinated solvents and gasoline containing carcinogenic compounds, such as tetrachlorethylene (perchloroethylene/perc/PCE), tricholorethylene (TCE), vinyl chloride, and benzene.
Municipalities, lenders, environmental consultants and property owners know about the impact of chemical vapor intrusion (VI) on public health and property values.  Quality mitigation can restore healthy indoor air during a remediation process for site closure. Vapor Protection Services  mitigates chemical vapor intrusion concerns as well as radon by installing systems designed for long-term reliability which meet EPA and State guidelines as well as satisfying standards set by the American Association of Radon Scientists and Technologists and National Radon Proficiency Program (AARST).
Vapor Protection Services is certified by the American Association of Scientists and Technologists/National Radon Proficiency Program (AARST-NRPP) and trained by both the Center for Environmental Research and Technology (CERTI) and Midwest Universities Radon Consortium (MURC) in Radon Measurements and Mitigation. U.S. EPA recommends that vapor intrusion mitigation system installers maintain such certifications. In addition, VPS has received additional or advanced training in Design & Installation of Radon Control Systems in New Buildings for Radon-Resistant New Construction (RRNC), Multi-Family Measurement and Mitigation, Advanced Diagnostics and Chemical Intrusion Vapor Mitgiation, and possesses specific experience in both design and installation of active soil depressurization systems for vapor intrusion, commercial radon and new construction sites. OSHA 40.
For vapor mitigation projects, please contact Joe Miller at 317-361-5518 or email jmiller@enviroforensics.com
Vapor Protection Services Form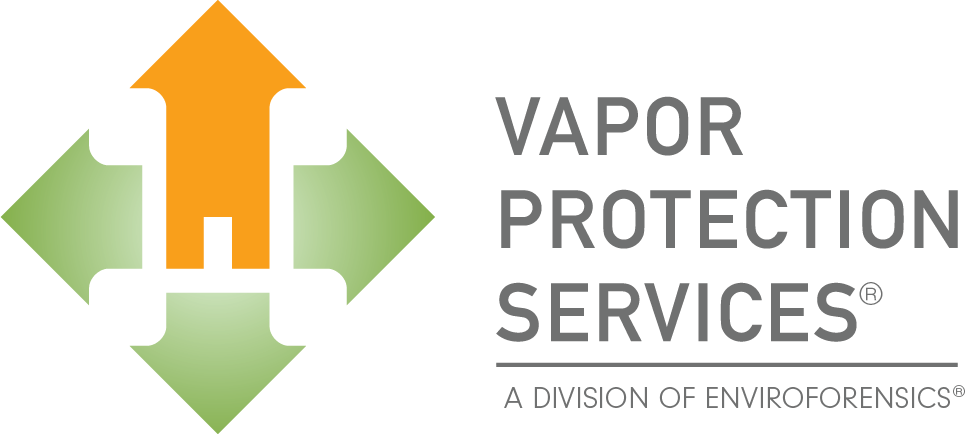 Division of EnviroForensics