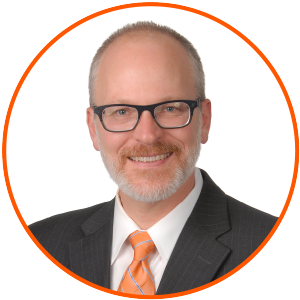 By Jeff Carnahan, LPG
Executive Vice President, EnviroForensics®
We are very proud of our work to help our clients find and utilize their historical insurance assets to pay for environmental pollution solutions. As a geologist and a leader at EnviroForensics®, I believe we must not lose sight of the fact that we are first and foremost a scientific institution. The scientists, engineers and mechanical experts that work in our consulting, engineering and remediation services are among the best and smartest in the industry. We are going to talk a lot more about our team in 2018.
The Best Science
Science is the reason why many of us got into this business in the first place, and it's why we enjoy collaborating together to solve our clients' environmental problems every day. As an organization, we are positioned at the leading edge of subsurface investigation and environmental remediation science, and we remain there by actively participating in the scientific community. Members of the EnviroForensics® team are familiar participants and presenters at numerous national environmental scientific conferences throughout the year. It is only by engaging in the practice of creative exchange with our scientific peers that we will keep pace with the dynamic world of environmental pollution solutions. We celebrate team members who demonstrate ingenuity, expert problem solving, and overall excellence and passion in their scientific pursuits.
The Best Data
One of the most challenging aspects of our industry is the need to combine the analytical accuracy and precision of working in a fixed laboratory, with the uncontrolled and unpredictable conditions of an environmental investigation jobsite. Success requires meticulous diligence and discipline during sample collection, screening and preparation in the field. The data collected in the field, and subsequently in the laboratory, becomes the foundation of the entire understanding of our client's environmental problem. It becomes the basis for deciding how to spend valuable dollars to clean up the problem and relieve our clients of the massive environmental liabilities they face. A day in the field collecting samples and data is easily one of the most important days there is, and it should not be taken lightly or commoditized. We aren't in the business of producing just pretty good data; we are in the business of producing correct, reliable, and defensible data. That's what we deliver to our clients.
Hard Work and Dedication
I've never seen an organization work as hard for their clients as we do at EnviroForensics®. Whether it's our seamless teamwork as we rely on each other's strengths, our immeasurable dedication to keep our promises to our clients and to each other, or our constant review of the latest business and scientific research to keep our eyes forward and discover new ways to assist our clients. Our team of professionals will continue to make a difference in 2018 because that's who we are and that's what we do.