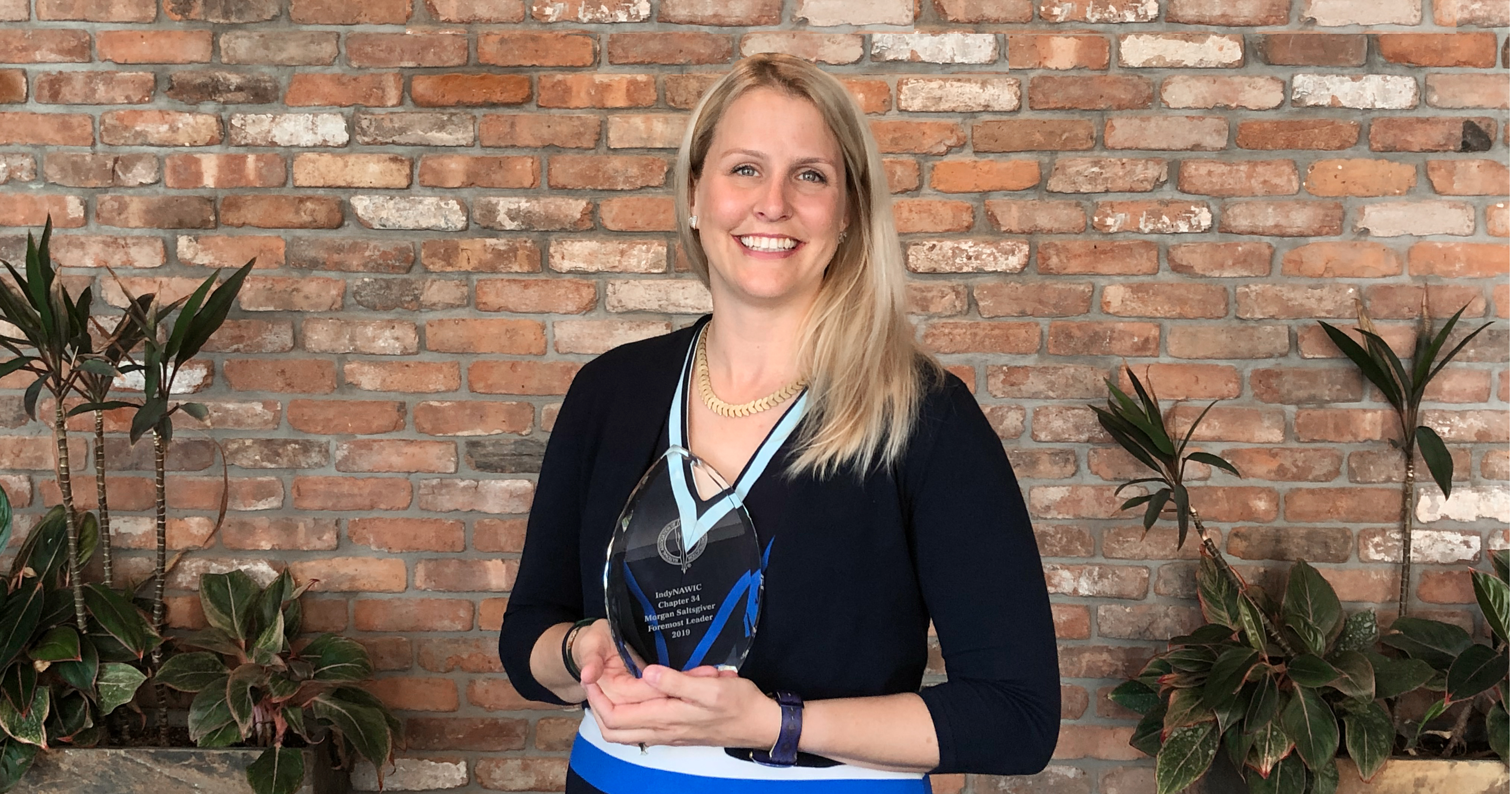 Morgan Saltsgiver, Director of Brownfields and AgriBusiness was named Foremost Leader by the National Association of Women in Construction (NAWIC). For over 55 years, NAWIC has supported women in construction with professional development, education, networking, leadership training, and public service opportunities.
Upon receiving the Foremost Leader award, Morgan shared her gratitude for a supportive network in the Indianapolis (Indy) area and throughout the North Central Region which includes 15 chapters throughout Pennsylvania, Ohio, West Virginia, Kentucky, Indiana, and Michigan. The award was a humbling surprise and she says, "It's nice to be recognized by your peers because all of the board members put in a lot of effort during their evenings and weekends to give back to the chapter and to keep the group growing."
Morgan was recently inducted as the 2019-2020 Treasurer for Indy NAWIC and looks forward to being nominated as chapter President in 2020. She plans to give back to future leaders by "welcoming women in the construction industry, giving them the tools to break down barriers and modeling those skills for younger members as they advance in their careers."
Morgan has worked in the environmental industry for over 15 years specializing in providing Brownfields redevelopment, agribusiness, and traditional environmental consulting services. She is also the elected Treasurer and President-elect for the Midwestern States Environmental Consultants Association (MSECA) and is a leadership candidate for the AgrInstitute Agricultural Leadership Program.
To learn more about Morgan, visit her company profile.