EnviroForensics is proud to announce that Nancy Shields has been promoted to President, where she will be responsible for the company's growth, performance and culture. EnviroForensics is a full service environmental consulting firm that specializes in the investigation and remediation of contaminated properties. Nancy started with EnviroForensics in 2007 as a sales representative focusing on dry cleaners and other businesses faced with environmental liabilities. In 2014, Nancy was promoted to Executive Vice President and was assigned the responsibility of day-to-day operations, where she has been instrumental in growing the company by an average of 27% over the past 6 years. Today, EnviroForensics has over 67 employees and completed its highest revenue month in its 20-year history.
EnviroForensics is one of the largest environmental consulting firms in the Midwest and has achi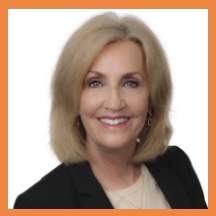 eved this success by assembling the best technical team in the industry, dedicated to client satisfaction and delivering quality work products that will withstand legal and regulatory review. The company helps small businesses facing environmental problems through no fault of their own, by using historical general liability insurance policies to pay for a company's environmental investigation and remediation activities, as well as legal costs. EnviroForensics has obtained regulatory closure on more sites contaminated with chlorinated solvents (e.g. degreasers and dry cleaning fluids) than any other environmental consultant.
Nancy works with the Executive Management Team and Project Managers to develop and maintain a strong corporate culture and a set of core company values. She has also been a big part of the recruiting, developing, and retaining technical and administrative employees. Nancy moves into her new role as more changes are on the way. This August, EnviroForensics will be moving to its new headquarters located at 825 Capitol Avenue
Nancy also likes to stay involved outside the walls of EnviroForensics. She sits on the board of the Midwest Drycleaning & Laundry Association (MWDLA), and is the Chair of Corporate Giving for "Water for Empowerment." The latter is an organization that works to bring clean water to impoverished parts of the world. Nancy has also spearheaded philanthropic pursuits at EnviroForensics helping organize annual food and coat drives, and providing internship opportunities to at-risk teenagers.