Katie Neighbors
has
successfully completed
EnviroForensics'
Field Training Program and was recently promoted to Staff Professional.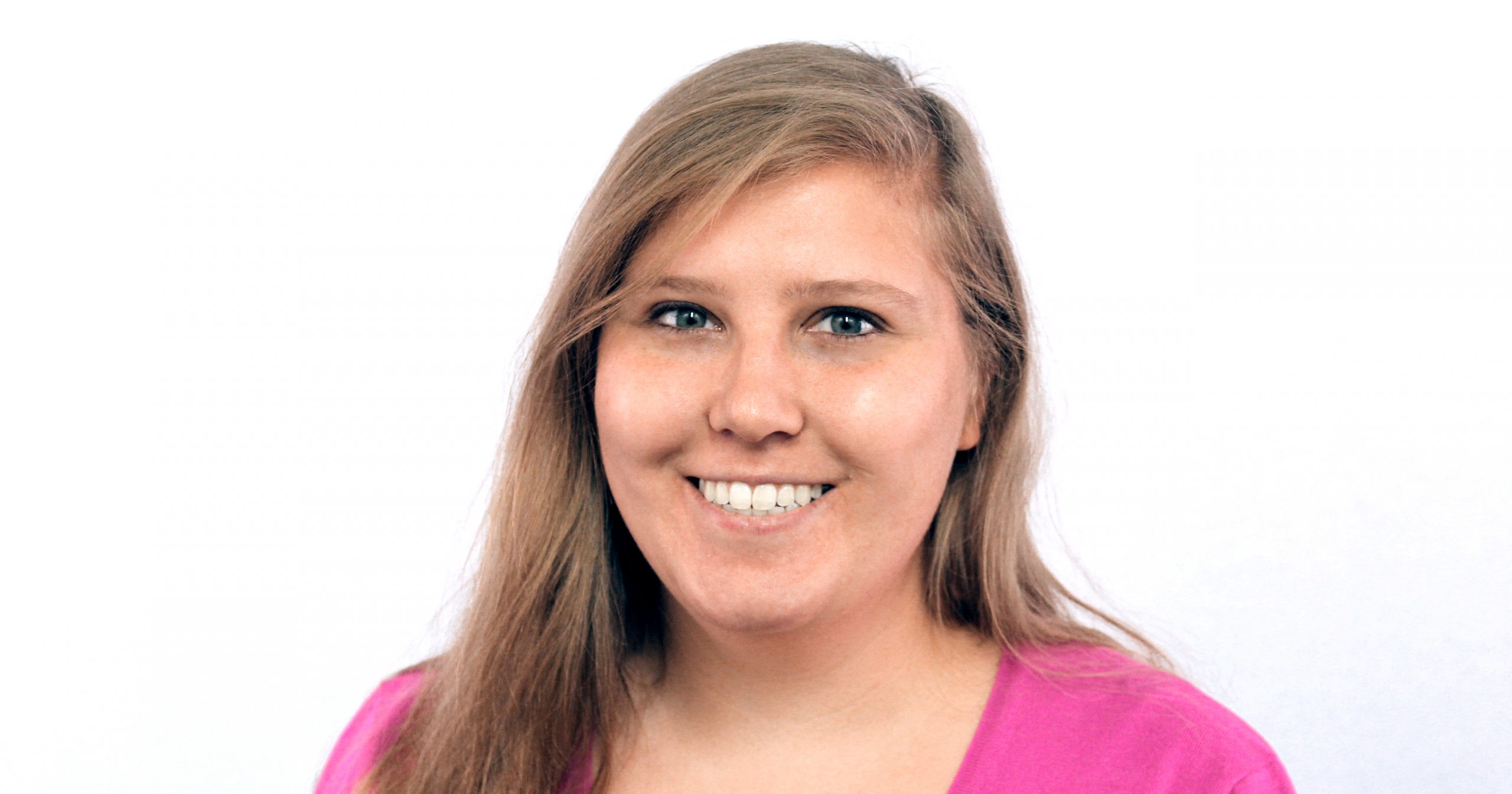 Katie has worked very hard, learned all that she could, and was always the first to volunteer for a tough assignment. Her positive attitude and her well-rounded field skills will serve her well at the Staff Professional role where she will begin managing field teams, continue developing her technical writing skills, and begin learning the ins and outs of project management, as well as completing advanced field assignments.
Get to know Katie Neighbors through our Q&A session.
Katie Neighbors, Staff Professional
Question: How long have you been at EnviroForensics? What responsibilities have you had since you've been at EnviroForensics?
Answer: I have been at EnviroForensics for just over two and a half years as a field scientist. As a field scientist we are the eyes and ears of the company, conducting and implementing field work such as groundwater monitoring, soil borings and excavations, vapor intrusion assessments, and everything in between.
Q: What types of projects does your department work on?
A: In the staff position we get to see more of the technical work that goes into projects and learn more about why we are approaching projects from different angles. We also still participate in field work.
Q: What project are you excited about right now?
A: Currently another staff geologist and I are in the middle of an extremely complex excavation. I enjoy excavations, because you can really see the big picture of why we are approaching a problem and how to solve those problems.
Q: How has your new role changed your day-to-day work?
A: I get to see more of the technical work within projects. I also get to assist with writing reports.
Q: What will you be focused on for this upcoming year?
A: Since I was a field scientist, I was predominantly out of the office doing field work, so I have little experience doing more of the in-office work. Over the next year I would love to improve my technical writing and reporting abilities.
Q: What are you most excited about in your new role?
A: I am most excited to see why we make certain decisions for remediation or delineation purposes that were based on observations or findings from field work.
Q: If you had to explain what you do in two sentences for the general public, how would you explain it?
A: As a staff scientist/geologist we coordinate and implement field work and then conduct the reporting for those projects. We get to see a little of the management side, while also continuing the work of a field scientist/geologist.
Are you interested in becoming an EnviroForensics field professional?
Apply today
.