GET TO KNOW KAREN INSIDE AND OUTSIDE OF ENVIROFORENSICS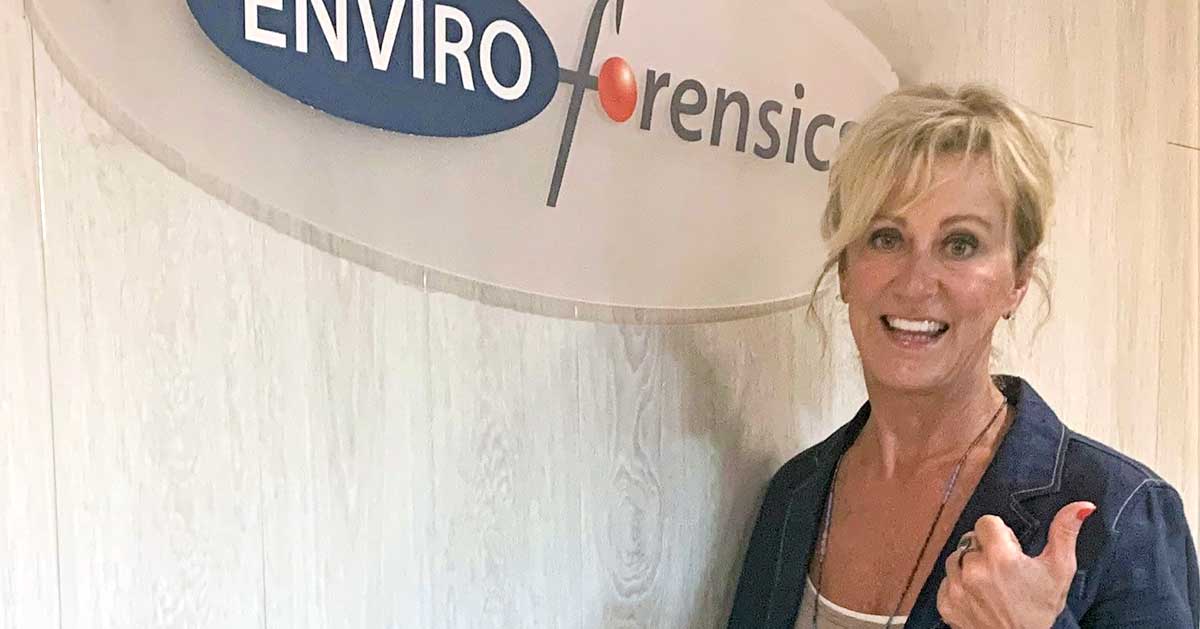 Karen Trotter joins EnviroForensics in a new role that utilizes her unique skill set as a client account specialist. She brings over 30 years of experience as a former business owner and dynamic problem solver to help companies manage their environmental liability and leverage their historical insurance policies to fund cleanup and legal fees. Karen's client sectors include manufacturing, petroleum, real estate, financial institutions, M&A and municipalities.
"We are very happy to Welcome Karen to the EnviroForensics team," says EnviroForensics President, Jeff Carnahan, LPG. "Her background in consultative sales and business development will allow us to continue our push into new markets in the Midwest, and beyond. We look forward to relying on her strengths!"
Read further to get to Know Karen inside and outside of EnviroForensics..
KAREN TROTTER, CLIENT ACCOUNT SPECIALIST
QUESTION: WHERE HAVE YOU LIVED?
ANSWER: Vincennes, IN, Bloomington, IN, Tampa, Fl and Maidenhead, England.
Q: WHAT DOES YOUR PREVIOUS EXPERIENCE INCLUDE?
A: My previous experience has been almost all Business Development, Sales Trainer, Sales Management, and a Business Owner of two technology companies. I have worked in many industries; Manufacturing, Industrial, Trucking, Medical, Nonprofit, Insurance, Technology and many small – medium-sized businesses. I have served on several nonprofit Boards and I am the Co-Chair of the Indiana Military Museum fundraising committee. One last mention…..I did teach ballroom dancing for a few years. Anyone want to do the waltz with me?
Q: WHY DID YOU WANT TO WORK AT ENVIROFORENSICS?
A: I wanted to join Enviroforensics because of the company culture and the unique position that we hold in this industry with Insurance Archeology. My personal goal is to be self-actualized and when I work in an environment that promotes personal growth as well as teamwork, I get that.
Q: WHAT'S YOUR BACKGROUND IN ACCOUNT MANAGEMENT?
A: My background in client account management goes back to the stone age. I've learned along the journey that when you put the customer first, communicate well and do what you say you will do, it is a win-win partnership.
Q: WHAT ARE YOU MOST EXCITED ABOUT FOR YOUR NEW ROLE AT ENVIROFORENSICS?
A: I am looking forward to building friendships with my co-workers and customers but mostly, I am looking forward to being a business development leader in this organization. My goal is to do more than what is expected of me and feel good about my accomplishments.
Are you interested in joining the EnviroForensics team? Apply today.