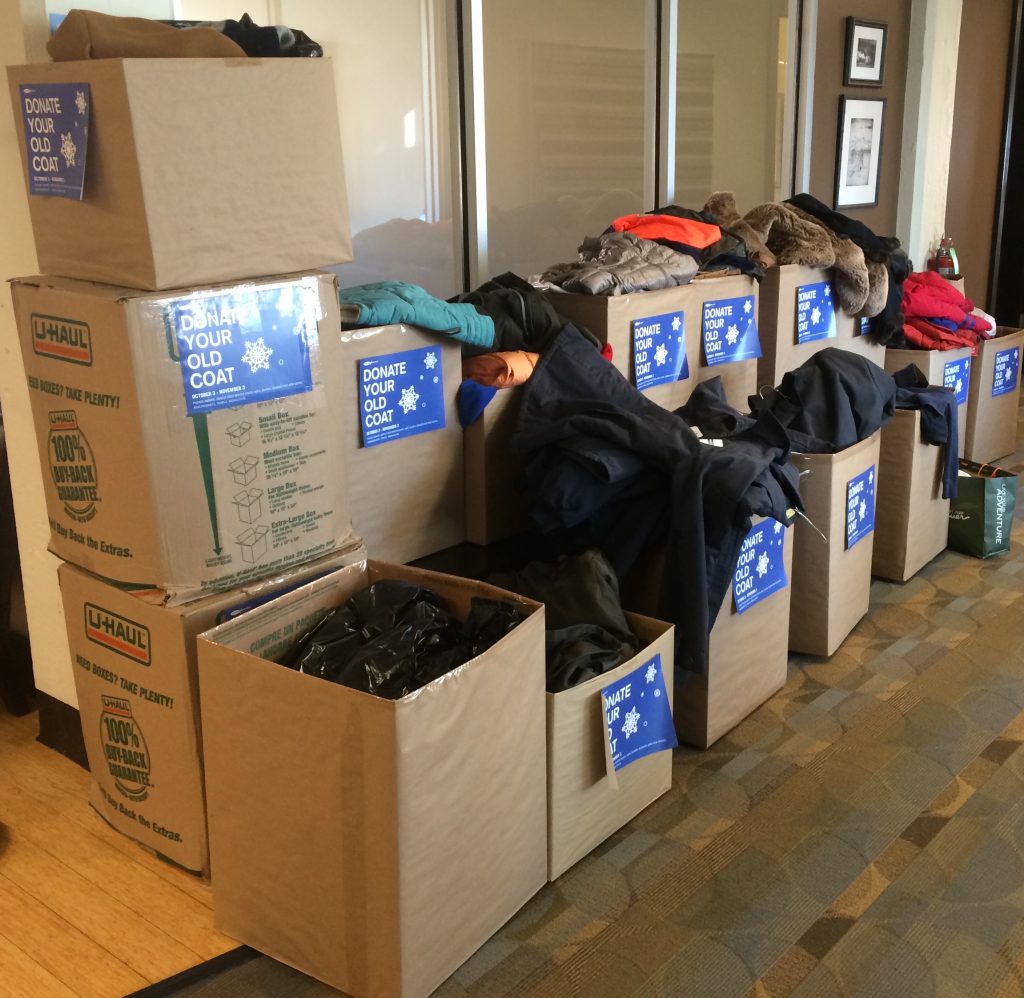 As an organization, we find it important to help those in need in our own community.
With the winter months upon us, we wanted to show our appreciation to veterans for their Armed Forces service by orchestrating a coat drive to help keep veterans and their families warm.
Our 3rd annual coat drive for the Hoosier Veterans Assistance Foundation of Indiana was a huge success. We are beyond grateful for all of the help we had. We received a magnitude of donations: 169 coats, 22 jackets, 7 sweaters, 15 hats, 16 pairs of gloves, etc.
This drive wouldn't have been possible without the generosity of those who donated and those who hosted drop boxes for this cause. Thank you for your help and kindness!