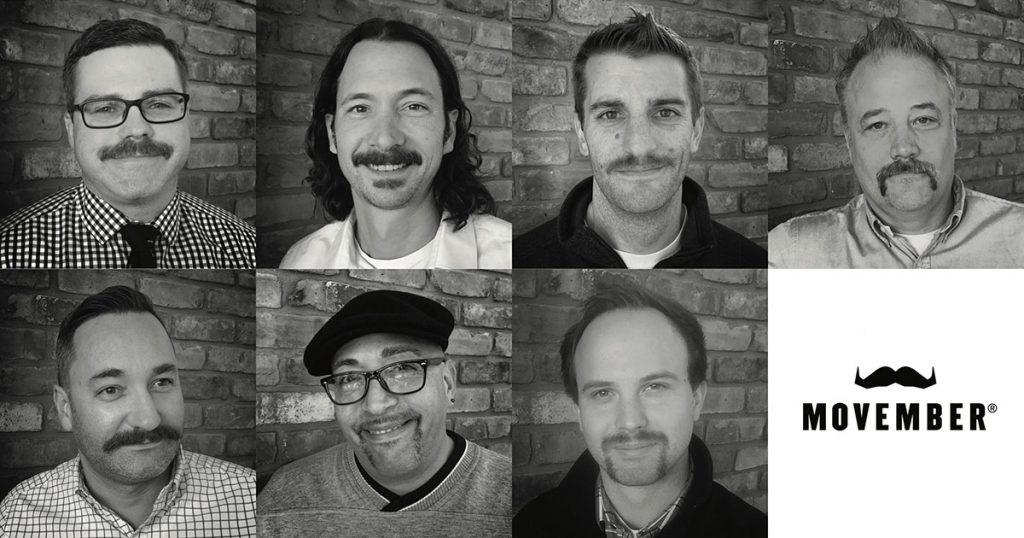 Every November, a group of EnviroForensics employees lets their upper lip hairs grow out for a special cause. "Movember" is a charity that promotes awareness of men's physical and mental health issues through fundraising and moustache grooming. It's a call to men everywhere to take better care of themselves and to stop being stubborn about their health.
The Importance of Movember
According to the Movember organization's website, men die an average of 6 years earlier than women, and this is largely preventable. Deaths from unchecked prostate cancer are projected to double in the next 15 years. Testicular cancer deaths have already doubled in the last 50 years. And suicide rates are significantly higher among men with males accounting for 75% of all suicides in America and 60 men dying every hour globally.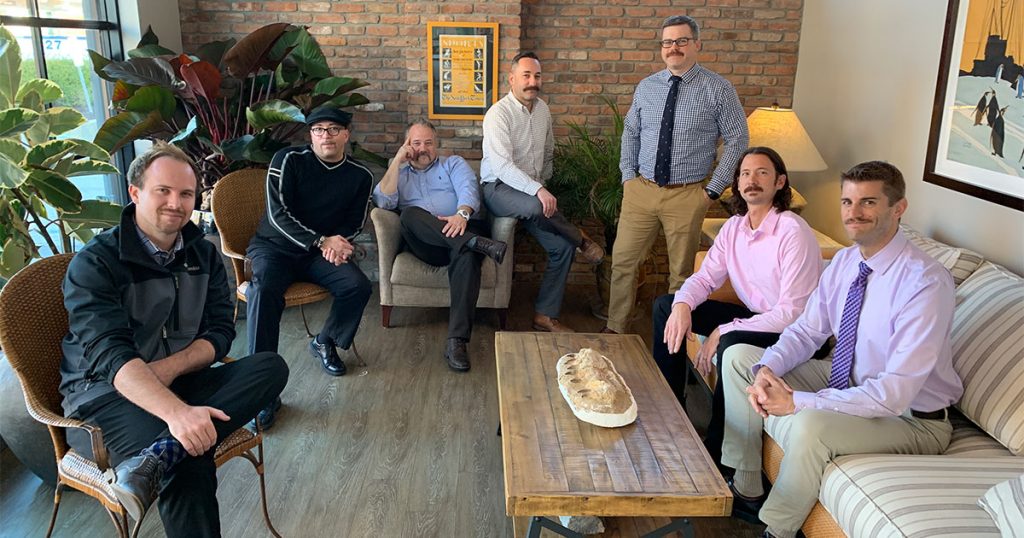 EnviroForensics Supporting the Cause
10 years ago, our Director of Field Services, Casey McFall grew the 'stache for the first time. "I saw all the other dudes in the office growing moustaches and thought it looked cool," Casey recalled, "and when I found out about the cause, I knew I had to join in on the fun." 5 years later, Casey brought the tradition with him to EnviroForensics, and it became an instant hit. This year, the group has seven participants: Project Manager, Mark Meyer; Credit Manager, Vince DeBernardi; Senior Engineer, Rob Fedorchak; Project Manager, Roger Cohen; Senior Project Manager and Health & Safety Coordinator; Jordan Goff, McFall; and Senior Project Manager Matt Bono. Our team is just $1,500 shy of raising $10,000 during the five-year run of supporting the cause.
The rules for participants are as follows:
Grow a moustache

When someone asks about the moustache, talk about men's health issues like testicular and prostate cancer, diabetes, or depression, and promote preventative measures like regular physical exams or therapy sessions

Set a fundraising goal

Shave off moustache once fundraising goal has been met
What the Moustache Means
Movember is important for Casey McFall on a personal level. In 2015, his doctor diagnosed him with Type II Diabetes. It was a wakeup call that he may have been neglecting his own health. "For years I had been advocating for men to not be 'that guy', and suddenly I realized I had become 'that guy.'"
Casey decided to take charge of his physical and mental wellbeing. He started exercising regularly, eating better, and getting regular checkups. Through diet and exercise, he lost 80 pounds and was able to halt the progress of his diabetes. He no longer needs to take medicine for his condition, and he plans on living a long, happy life with his wife and two daughters. He attributes part of his continual support of the Movember cause to his personal triumph."The driving force of this is we just want to help guys live longer."
Three Things Men Can Do To Live Longer, Healthier, And Happier Lives
1. Reduce your risk of prostate cancer
At 50, talk to your doctor about prostate cancer and see if it's necessary for you to have an exam. If you are African American or if prostate cancer runs in the family, you should have this conversation at 45. Learn more about prostate cancer.
2. Early detection of testicular cancer
The most commonly diagnosed cancer in men ages 20 to 34 has a 95% survival rate if it's detected early. It's recommended that men give themselves regular self-exams and make an appointment with their doctor if they feel any irregularities, swelling, pain, or discomfort. See Movember's guide to self-exams.
3. Communicate and surround yourself with people who make you happy
Men don't feel comfortable asking their friends for help when they're having a tough time. This could be one of the reasons why men make up 75% of all suicides in America. Friends are important and spending time with them is good for you. Catch up regularly, check-in and make time. Learn how to talk and listen about depression.