EnviroForensics®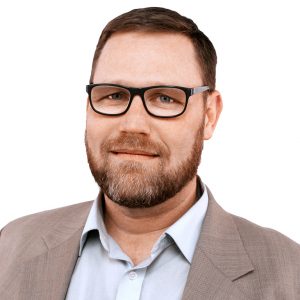 , an Indianapolis-based environmental engineering firm promoted Rob Hoverman, PG to Northern Midwest Regional Director. In his role, Hoverman leads the company's Wisconsin office and advances an array of responsibilities from technical integrity to client advocacy in the entire Northern Midwest Region.
EnviroForensics and PolicyFind President Jeff Carnahan says, "Rob is exactly the kind of person that we need in the Northern Midwest Region. His pragmatic, yet creative leadership and project management style really strikes a positive chord with our clients and the regulators alike in this important geographic area. As our service area expands outward from the Waukesha, Wisconsin office, our new and existing customers are in great hands."
As the Northern Midwest Regional Director, Hoverman manages day-to-day operations, oversees technical projects ranging from dry cleaning, manufacturing, and gas station sites, to Brownfields redevelopment funding and litigation support cases. He has over 19 years of experience in the environmental industry and stays current on the latest trends in the field, such as emerging contaminants like perfluorinated alkylated substances (PFAS). With the ever-changing regulatory environment, Hoverman provides guidance for his team and helps guide clients through the complex process of environmental investigation and remediation.
"I'm proud to work at a company where I can help our clients navigate a complicated regulatory system that often seems unbalanced and against them," says Hoverman. "Business owners and manufacturers who are dealing with historical contaminant releases can rely on our team to provide the most efficient and cost-effective remediation solutions to ensure their best interests are at the forefront of the project, and the safety and value of their property is restored."