EnviroForensics®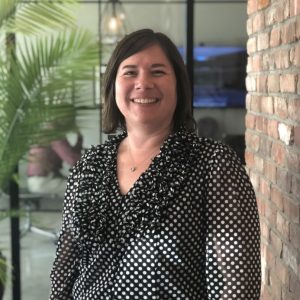 , an Indianapolis-based environmental engineering firm announced today that Jennifer Hallgarth, LPG was recently promoted as Director of Technical Operations. In her new role, Hallgarth manages the company's technical resources, with an added emphasis on stakeholder relations.
EnviroForensics and PolicyFind President Jeff Carnahan says, "Jennifer is a truly talented manager and organizer. Her strength of leading successful teams is second to none, and I'm very excited for Jennifer to take on the challenges of this important Director position."
As the Director of Technical Operations, Hallgarth leads the consulting service team and advises on stakeholder engagement ranging from technical reporting to client relations. She also contributes to financial forecasting and employee development at all levels of the company. Sharing the EnviroForensics mission, Hallgarth is passionate about property redevelopment and client-tailored strategies that are designed to remove current and future environmental liabilities from otherwise useful sites.
"I enjoy finding solutions to challenging environmental problems," Hallgarth says. "Clients can remain focused on their business knowing they're in good hands while we complete the cleanup. Cities and municipalities can regain property value rather than retaining a blighted tax roll property."