UNIVERSITY OF WISCONSIN-MILWAUKEE GRADUATE BRINGS EXPERTISE IN GEOSCIENCES AND PASSION FOR CONSERVATION TO THE ENVIROFORENSICS FIELD TEAM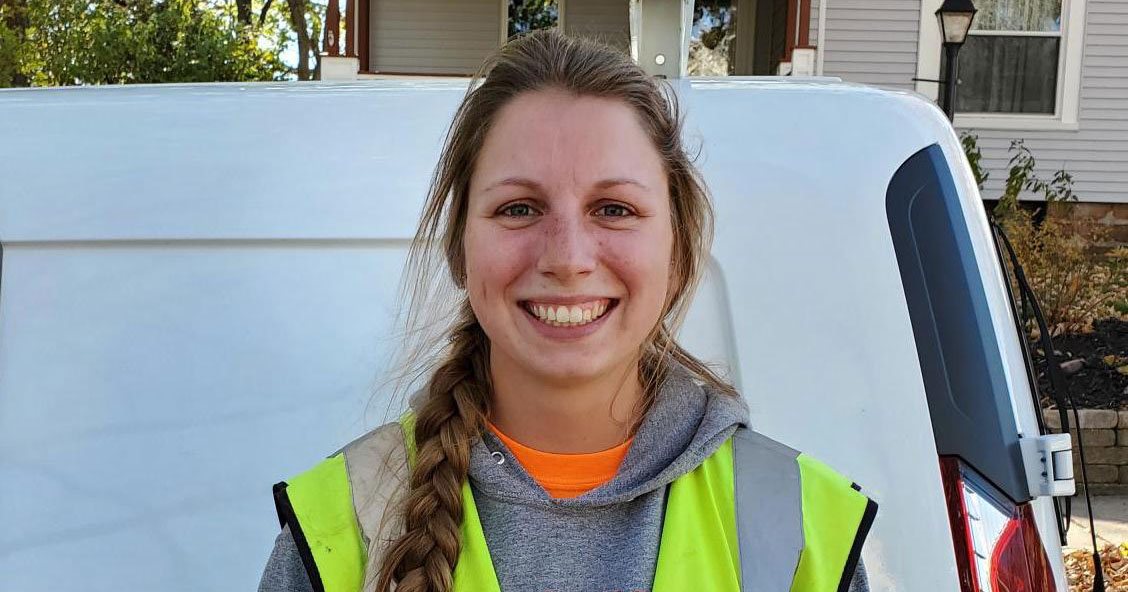 University of Wisconsin-Milwaukee graduate, Rebecca Brown joins EnviroForensics as a Field Professional Level I. As a Field Professional, Rebecca is responsible for providing the highest quality data from soil, groundwater, air and soil gas samples at sites contaminated with industrial chemicals, solvents, and petroleum throughout all stages of the environmental investigation, remediation, and risk assessment.
"Rebecca has jumped into our project work and proven herself a capable geologist with lots of potential," says Northern Midwest Regional Director, Rob Hoverman, PG. "We are really excited to grow with her on her career path."
Read further to get to Know Rebecca inside and outside of EnviroForensics..
REBECCA BROWN, FIELD PROFESSIONAL
QUESTION: WHERE DID YOU GROW UP?
ANSWER: I've lived in South East Wisconsin my whole life. I went to UW-Milwaukee where I majored in Geosciences.
Q: WHAT DOES YOUR PREVIOUS EXPERIENCE INCLUDE?
A: Previously I worked at a company that was a manufacturing jeweler. Not too exciting, but we made some pretty cool looking rings and trophies!

Q: WHY DID YOU WANT TO WORK AT ENVIROFORENSICS?
A: I wanted to work at EnviroForensics to help keep our environment clean and protect it for the future.
Q: WHAT'S YOUR BACKGROUND IN ENVIRONMENTAL CONSULTING?
A: As I said earlier, my major in college was Geosciences so I'd say my experience is more on the geology side. I took a few hydrogeology classes that focused on groundwater chemistry as well as physical hydrogeology. One of my professors was an environmental consultant and got me really interested in field work.
Q: WHAT ARE YOU MOST EXCITED ABOUT FOR YOUR NEW ROLE AT ENVIROFORENSICS?
A: I am most excited to learn and grow into the company, I enjoy learning every day and being challenged with new things!
Are you interested in joining the EnviroForensics team? Apply today.