MORGAN SALTSGIVER LOOKS FORWARD TO SERVING ENVIROFORENSICS' AGRIBUSINESS AND MUNICIPAL CLIENTS WITH A CLEAR UNDERSTANDING OF THE CONNECTION BETWEEN AGRICULTURE AND COMMUNITY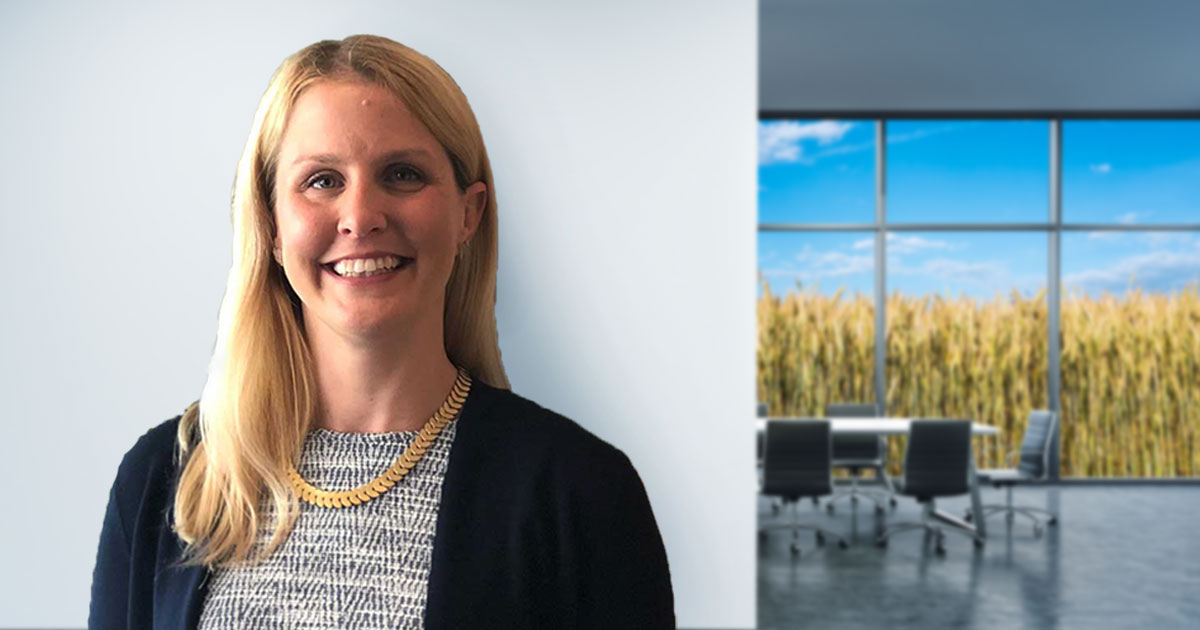 EnviroForensics' Director of Brownfields and Agribusiness, Morgan Saltsgiver, LPG, has graduated from the AgrIInstitute's highly acclaimed Agricultural Leadership Program and has become the first environmental consultant to do so. Morgan was specifically selected to the program for her perspective on environmental issues that the agricultural community faces.
Morgan looks forward to leveraging her experiences to better meet the needs of EnviroForensics' clients in rural communities across the Midwest. "My main takeaway from the program is that I was constantly reminded how closely agriculture and community are connected. We learned so much about the role of local government, the importance of rural broadband, divisive topics in the agricultural industry, and how the health of Indiana's farmers has much broader implications than just on the farm," Morgan says.
The cornerstone of the AgrIInstitute's programming is the Indiana Agricultural Leadership Program (ALP), which is the only class of its kind in the state. As a part of the ALP's curriculum, Morgan, and her colleagues—who represent a wide variety of viewpoints and perspectives—met with lawmakers in Indianapolis and Washington D.C. to discuss big issues impacting agricultural communities and hash out solutions for the future. "Getting these opportunities to develop agricultural and governmental partnership connections, while gaining a true understanding of the connections between agriculture and the community have been invaluable," she said, "I look forward to applying this expertise through continued Brownfields redevelopment support for our communities."
Morgan has worked in the environmental industry for over 18 years specializing in providing Brownfields redevelopment, agribusiness, and traditional environmental consulting services. She also serves as the current president of the Indianapolis Chapter of the National Association of Women in Construction (NAWIC) and immediate past president of Midwestern States Environmental Consultants Association (MSECA).
Learn more about how our expertise at EnviroForensics can help your community meet its environmental needs.