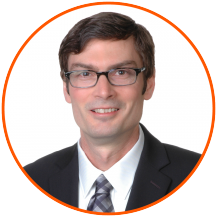 By Greg Zumbaugh, P.E., CHMM
Vice President of Personnel, EnviroForensics®
We are very proud of our team and company culture here at EnviroForensics®. We have environmental consulting thought-leaders who regularly share their scientific expertise on national and international stages, we have innovative project managers who continue to find new ways to aggressively push for site closure on behalf of our clients, and we have some of the best young minds coming out of school to start their careers with us as Field Professionals. My role is to maintain this high level of employee excellence and engagement, which is something I'm very passionate about.
Our Company Culture
Our company culture is rooted in established core values, which guide individual behavior and encourage a workplace environment where employees work in a professional, collaborative, creative, and friendly manner. We promote the free flow of ideas from all employees at all experience levels, and are committed to the best interests of our clients, which allow us to stand out among our peers in the industry.
Fulfilling Careers
We understand the value of employee development and offer various opportunities for improvement to our employees so they can achieve their career and personal goals. For example, our tuition assistance program has helped several of our employees grow in their careers and become more skilled contributors to the company's success. We continually encourage employees to work toward professional licensure and certification, with the Professional Engineer (P.E.), Professional Geologist (PG), and the Certified Hazardous Material Manager (CHMM) being a few examples. We also participate in conferences and seminars, giving less experienced employees opportunities to learn more about the latest developments in environmental science and consulting, and our more seasoned professionals an opportunity to showcase their findings and innovations to the national community of environmental professionals.
A Thriving Workplace
We offer forums for our employees to share their knowledge with the rest of the company through monthly "Lunch N Learns" and technical colloquia. We also organize extracurricular outings and events like our company softball team, our monthly lunch pitch-ins, and after hours Beer Fridays. We understand that self-improvement of the body is just as important as self-improvement of the mind. EnviroForensics® is entering its second year of a company-wide membership with Naptown Fitness and Practice Indie Yoga, where individual employees have been able to reach their physical fitness goals and develop healthy habits that will benefit them for the rest of their lives.
It's been exciting to see this company grow into a successful operation under the watch of our leadership team. Our employees have become fiercely committed to living the core values and working side-by-side with their colleagues to take on new challenges and accomplish project goals. The team mentality forged through these experiences has carried over to our extracurricular activities. We have put a lot of emphasis on self-enrichment like professional development, education, networking, and personal wellness, which we believe will lead to the development and retention of more well-rounded employees. These factors are our recipe for success, and it's why EnviroForensics® is a special place to work.